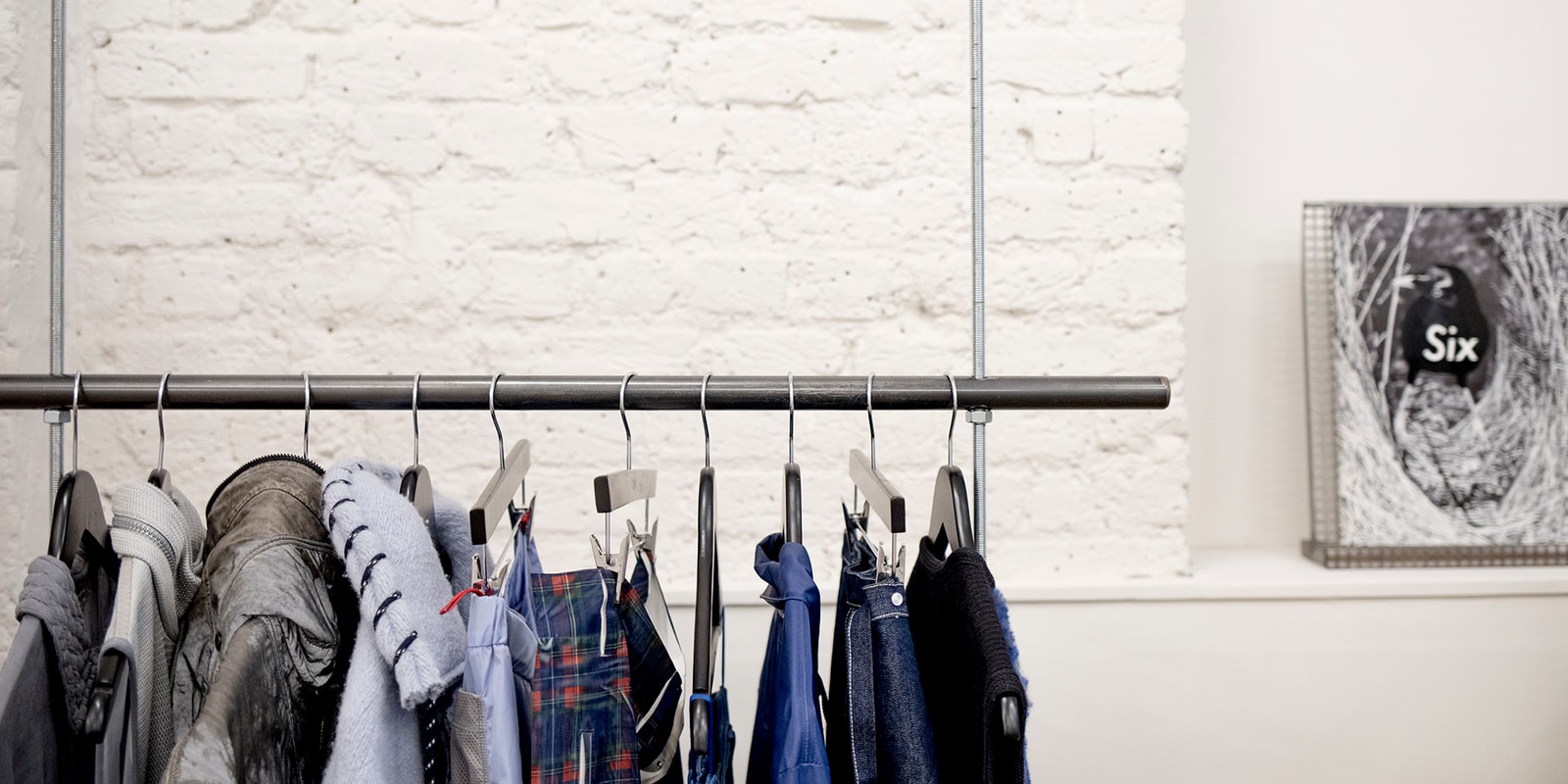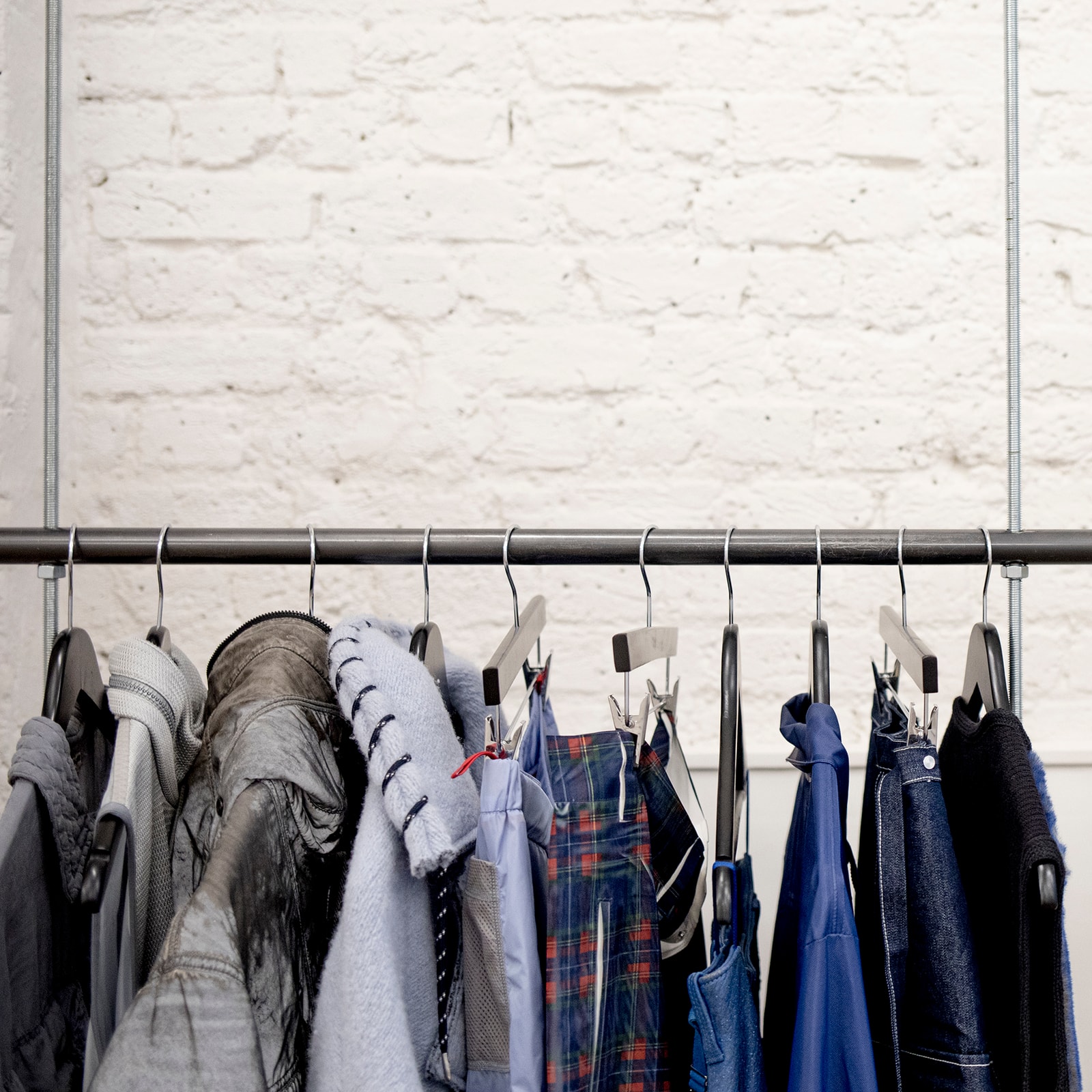 Aro Archive Is Paving the Way for Pre-Owned Luxury
How the London-based collective tells human stories through fashion.
London's Aro Archive doesn't like to call itself sustainable. Although its focus on archiving clothing is undeniably an environmentally-conscious act, garments and the stories attached to them are the center of attention. Archiving fashion not only preserves designs for the years to come, but also it encourages us to reconsider our purchasing habits. For Aro, their work is all about letting the pieces in its collection speak for themselves as something to be admired, celebrated and worn.
Aro Archive is split into two operations — an 8,000-piece private research facility where nothing is for sale, and a retail store in Broadway Market. Owner Ariana Waiata Sheehan, Head of Retail Operations Rosa Eklund and Head of Special Projects Joseph Delaney lead the archive alongside their shop and archive staff members. Together, they do whatever it takes to expand Aro's encyclopedic archive, while also sourcing items for the Broadway Market store.
Aro Archive's story began in Camden Market in the 1990s. "It was the heyday of coming with pockets full of cash to come and buy vintage and pre-owned clothes. At the time we sold a curated selection of pre-owned and vintage, which nobody else was really doing," Sheehan tells HYPEBEAST. "After years of getting up at one in the morning and standing in the rain at markets for possibly £150, or going to Camden and shaking the rats out of the jackets in the morning, we decided we needed to get a shop."
The group's first outpost was called STRUT, a Stoke Newington-based shop that brought archived designer goods to customers on a bigger scale than its market trading days. Nine years ago, Aro Archive's Broadway Market store was born, and from this, the need for Aro Archive's private research facility was developed. The archive has been running for five years now and houses the clothes that Sheehan and other members of the team love too much to let go of.
"There are no egos here, we're just trying to do a good job for good people."
"When you first open a business, your immediate community is what supplies you with stock for maybe two years. Once everybody has sold everything that they have in their wardrobe, you have to start outsourcing," says Sheehan. Having grown up on the market scene with her mom — who has been in the fashion trade for over 25 years — Aro now gets first pickings from traders and friends. Community is integral to Aro's longevity Sheehan explains, "Our favorite is when we get calls saying 'Hi, I've got clothes to sell.' We go to their house and it could be anything in the world."
1 of 8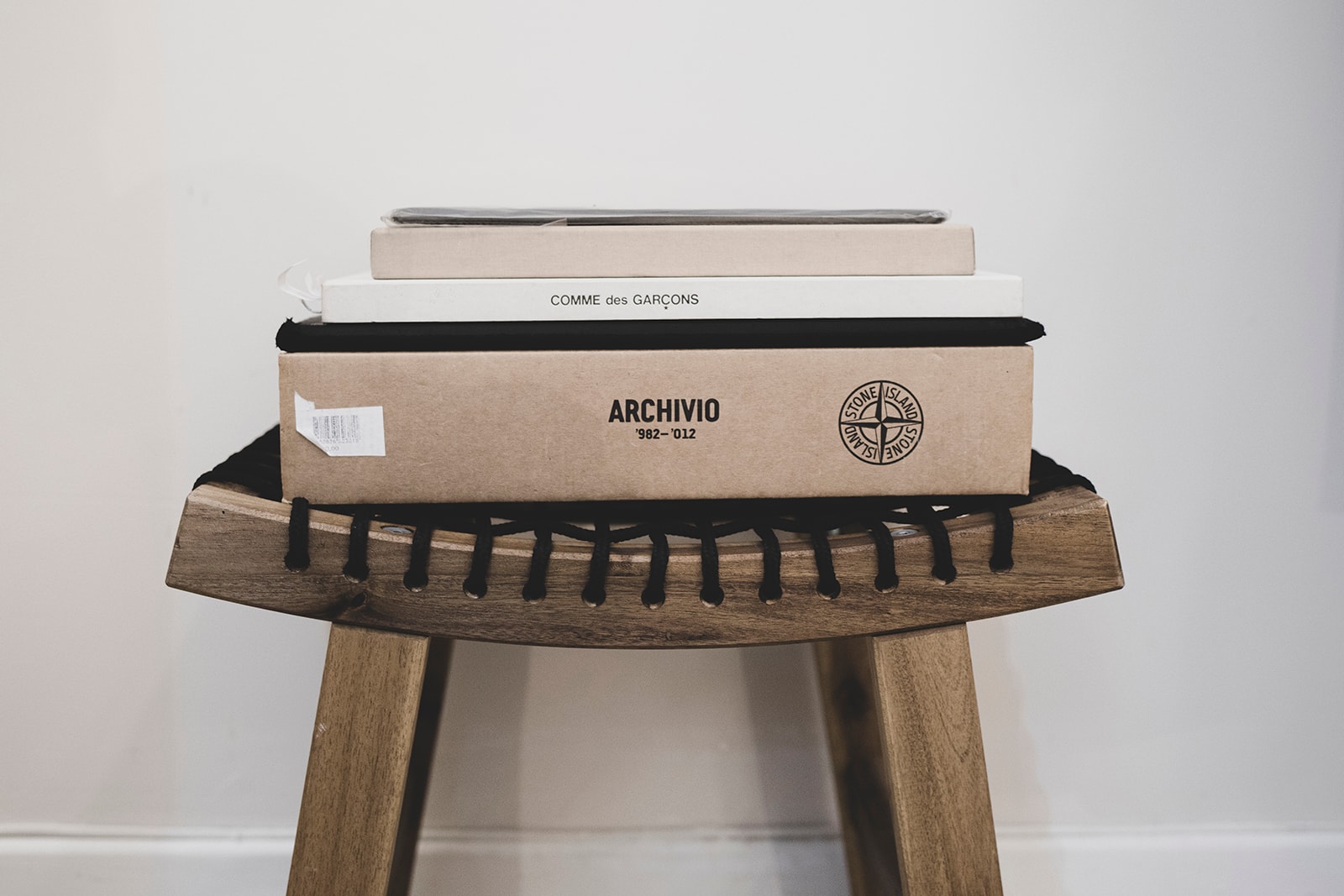 2 of 8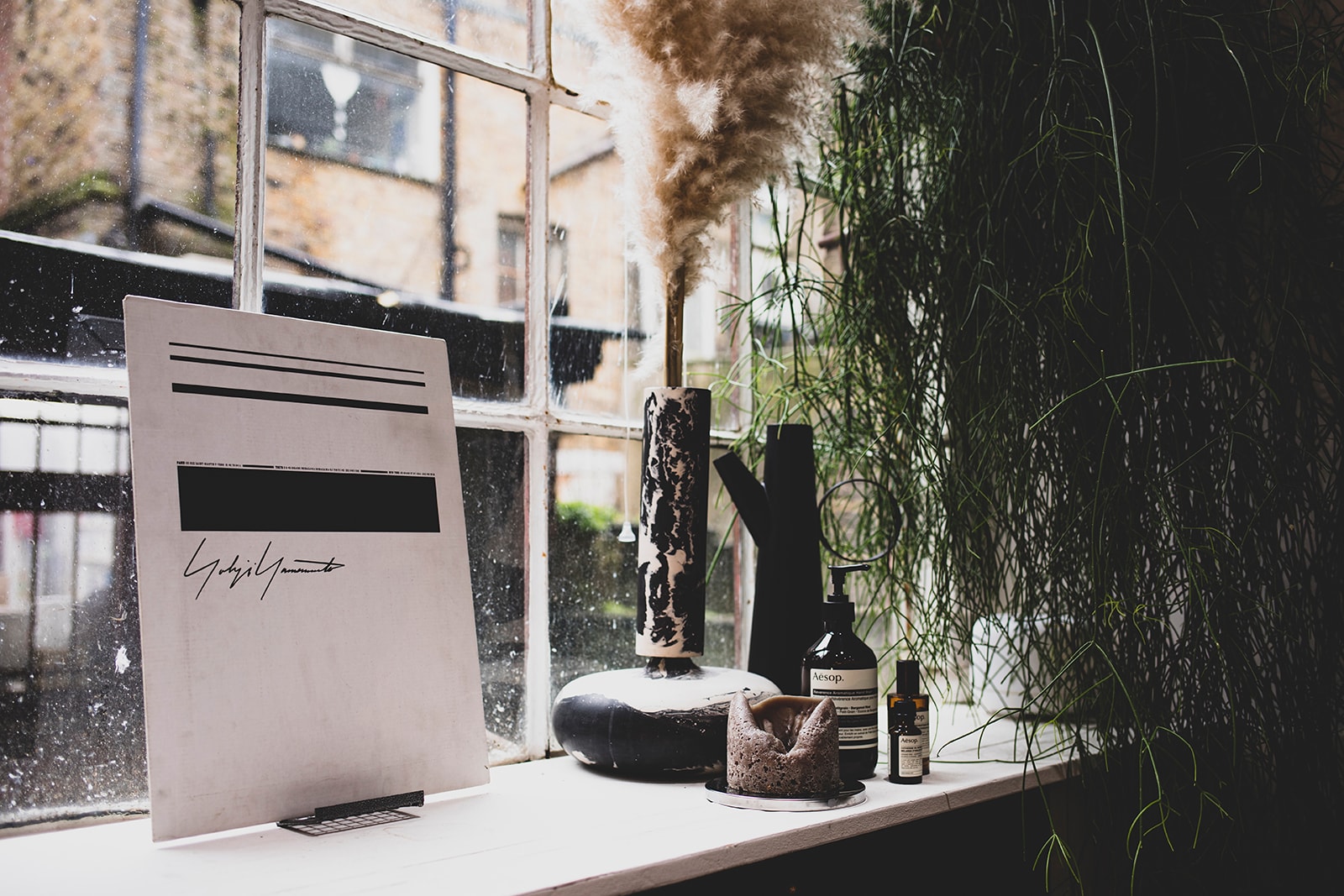 3 of 8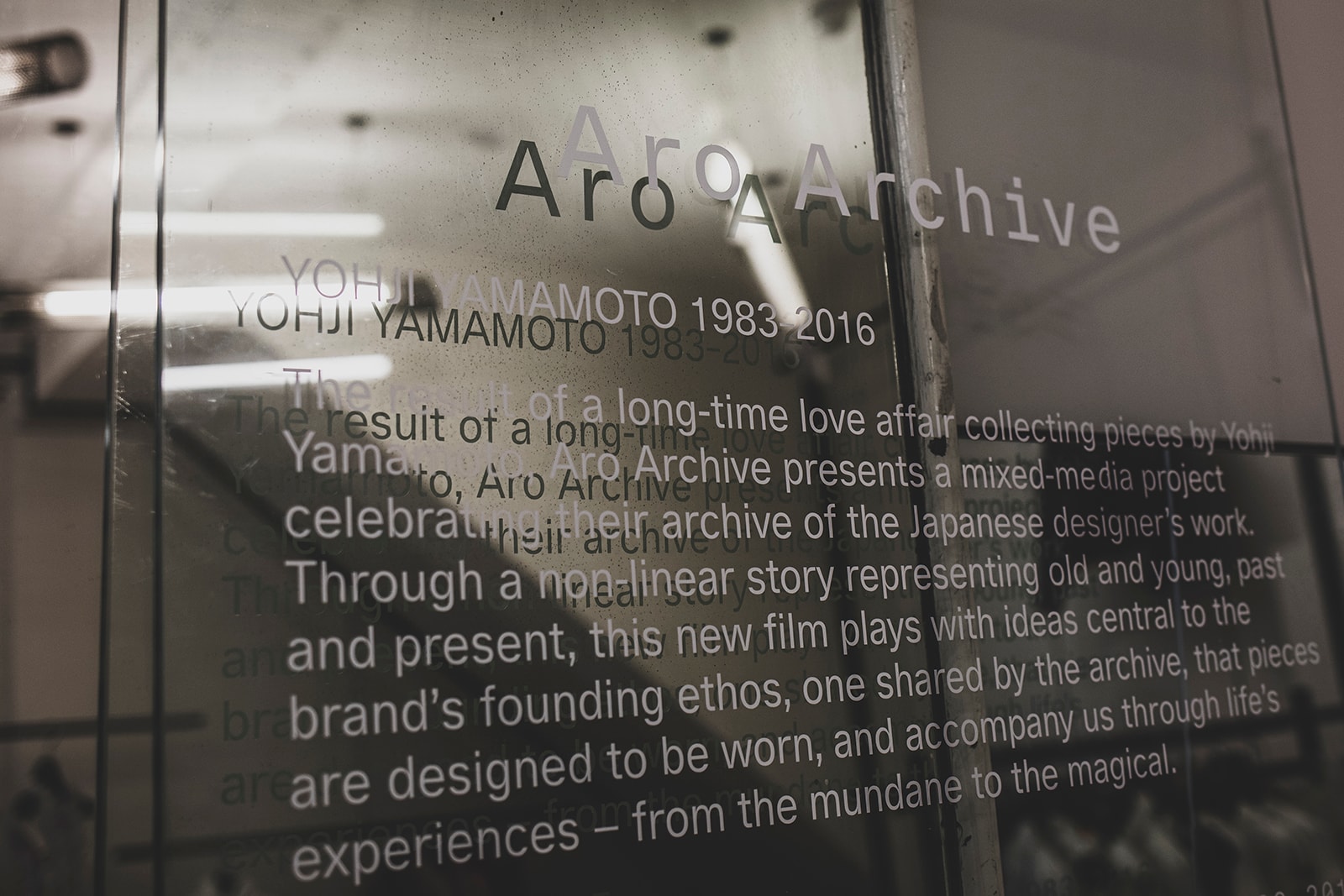 4 of 8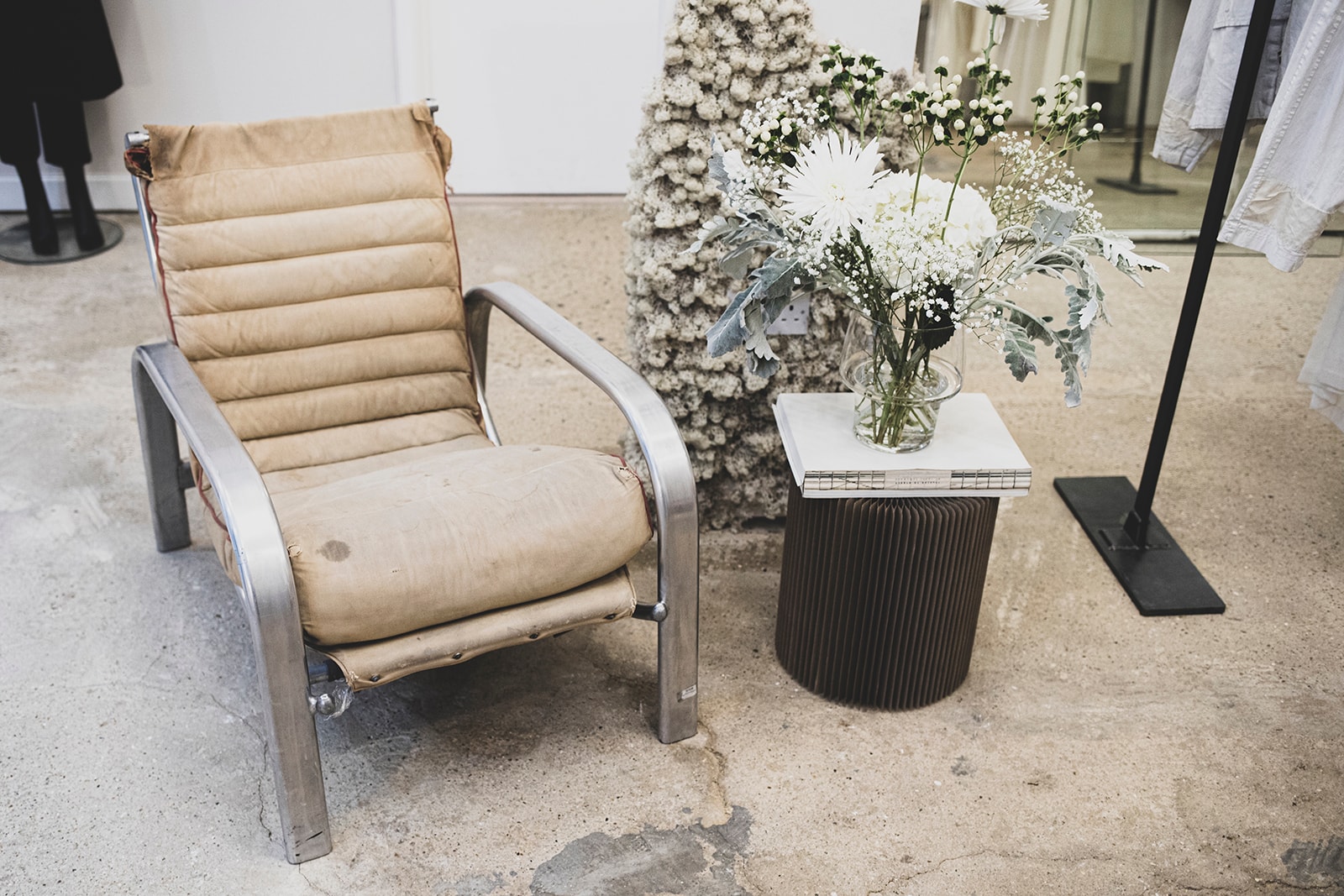 5 of 8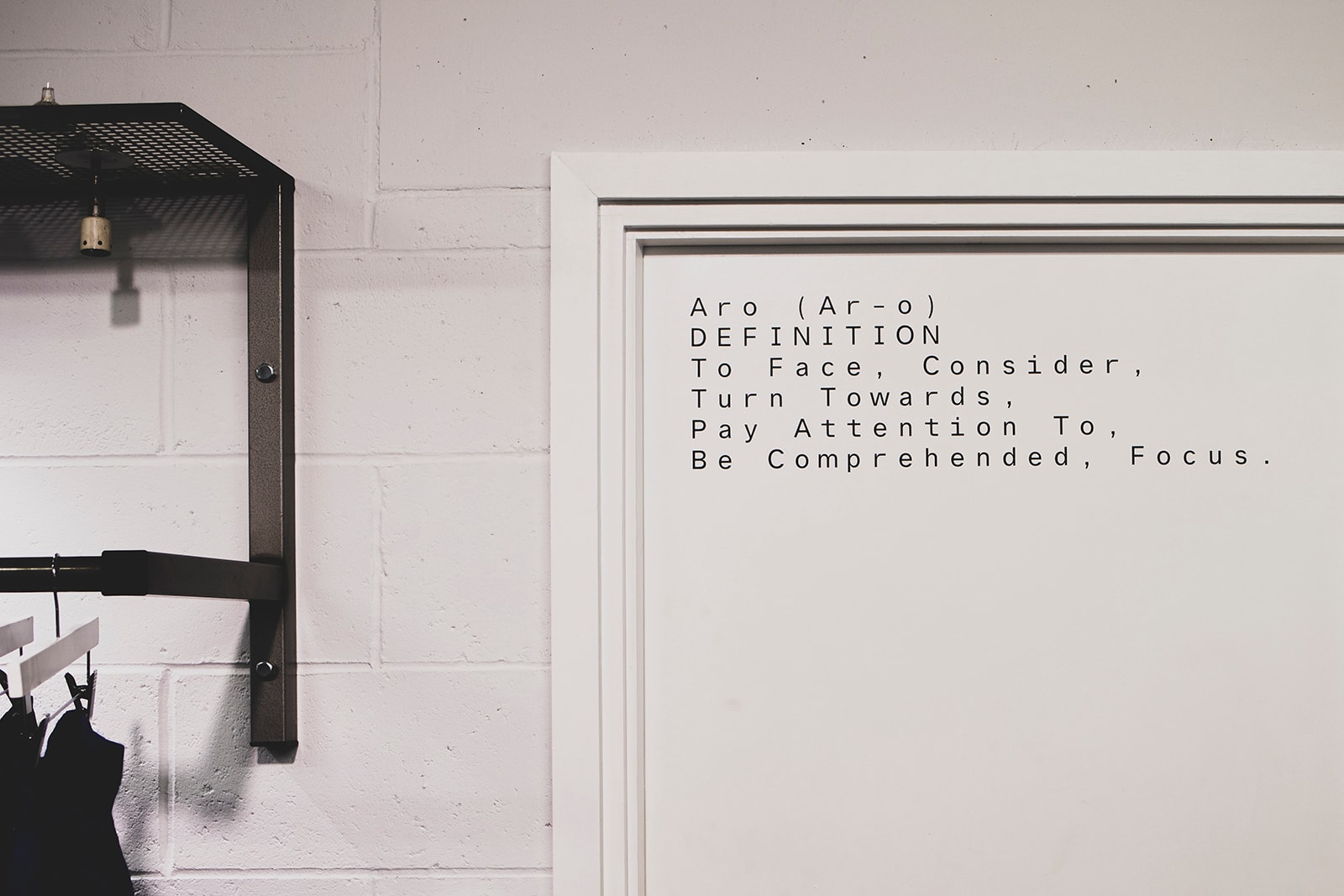 6 of 8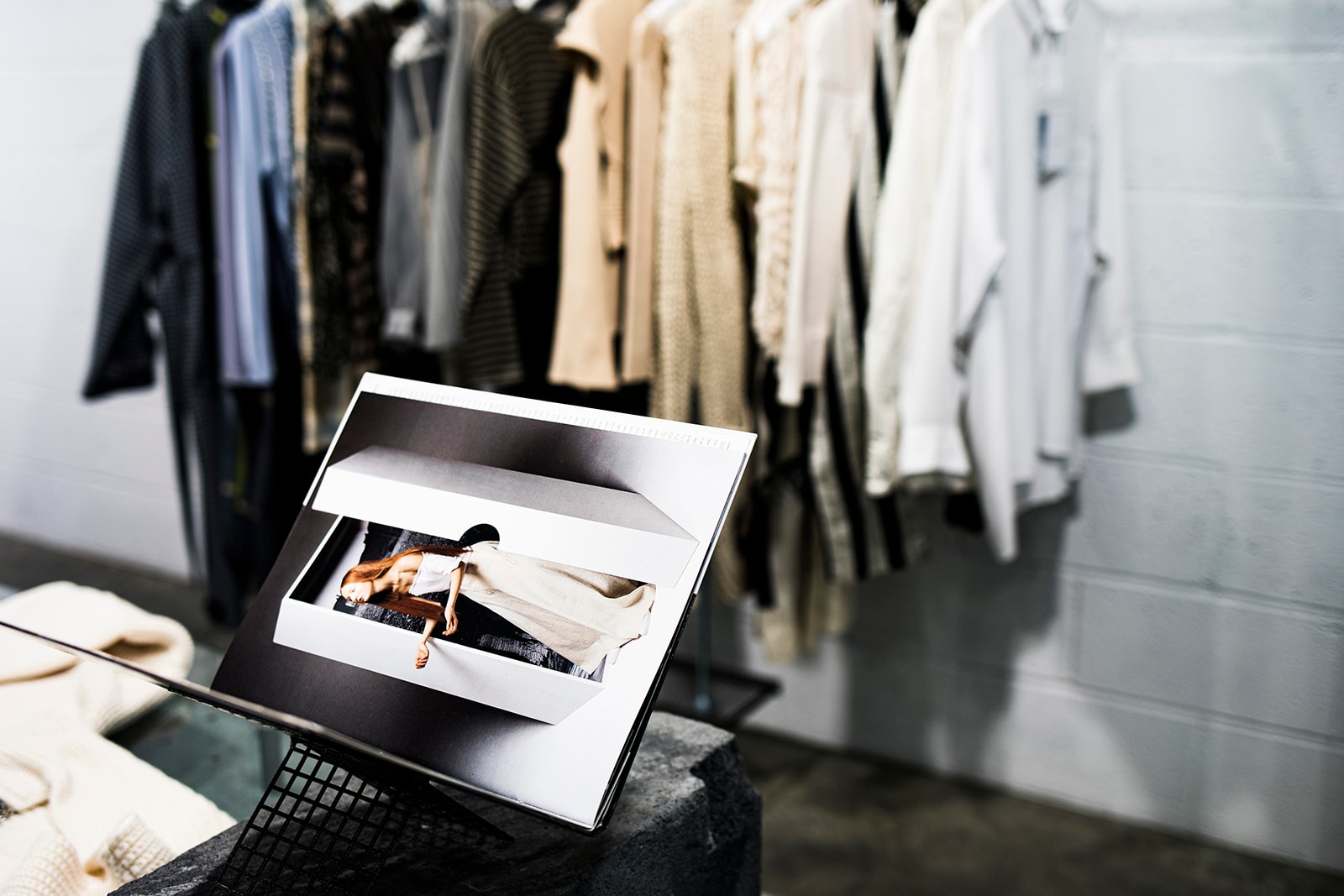 7 of 8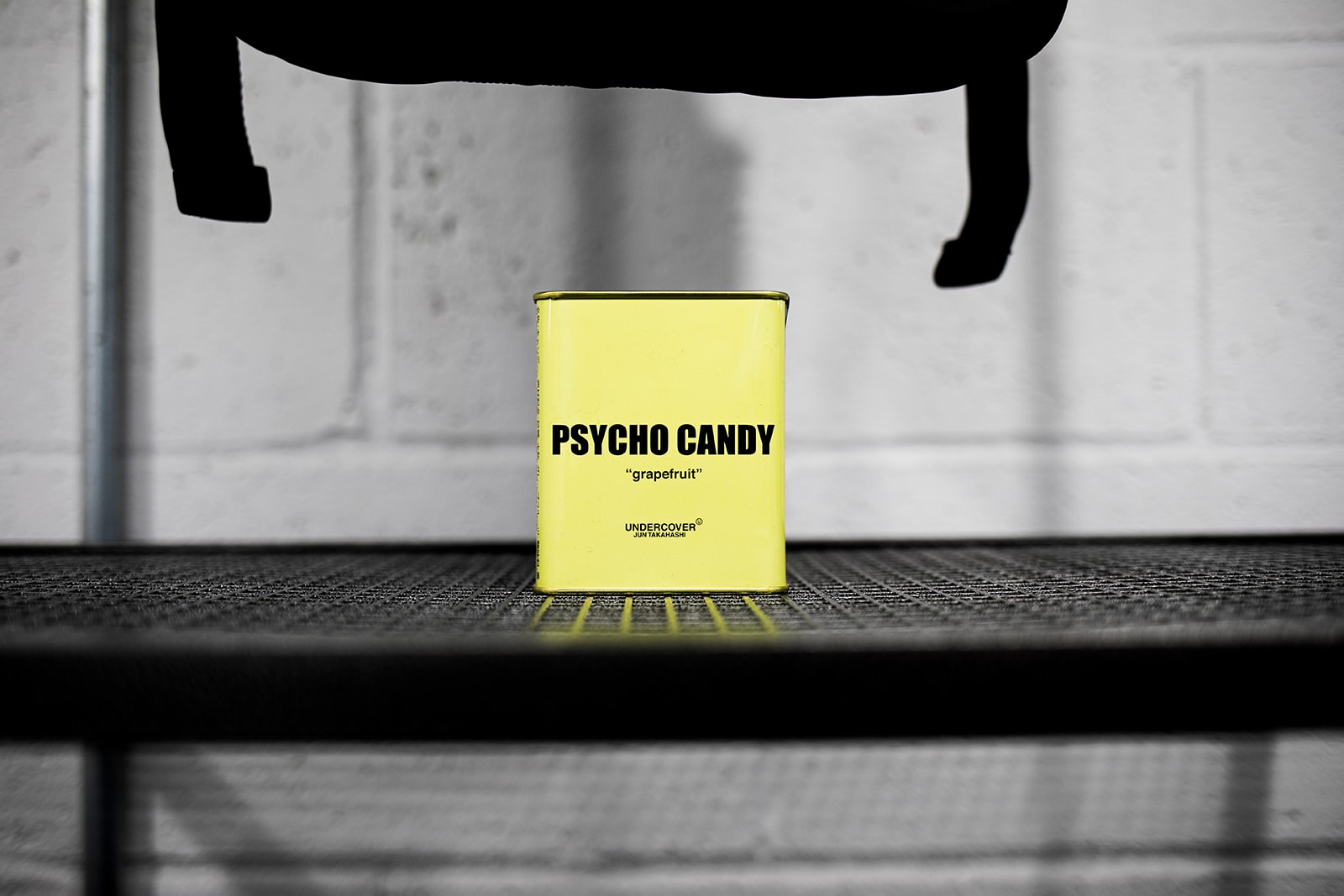 8 of 8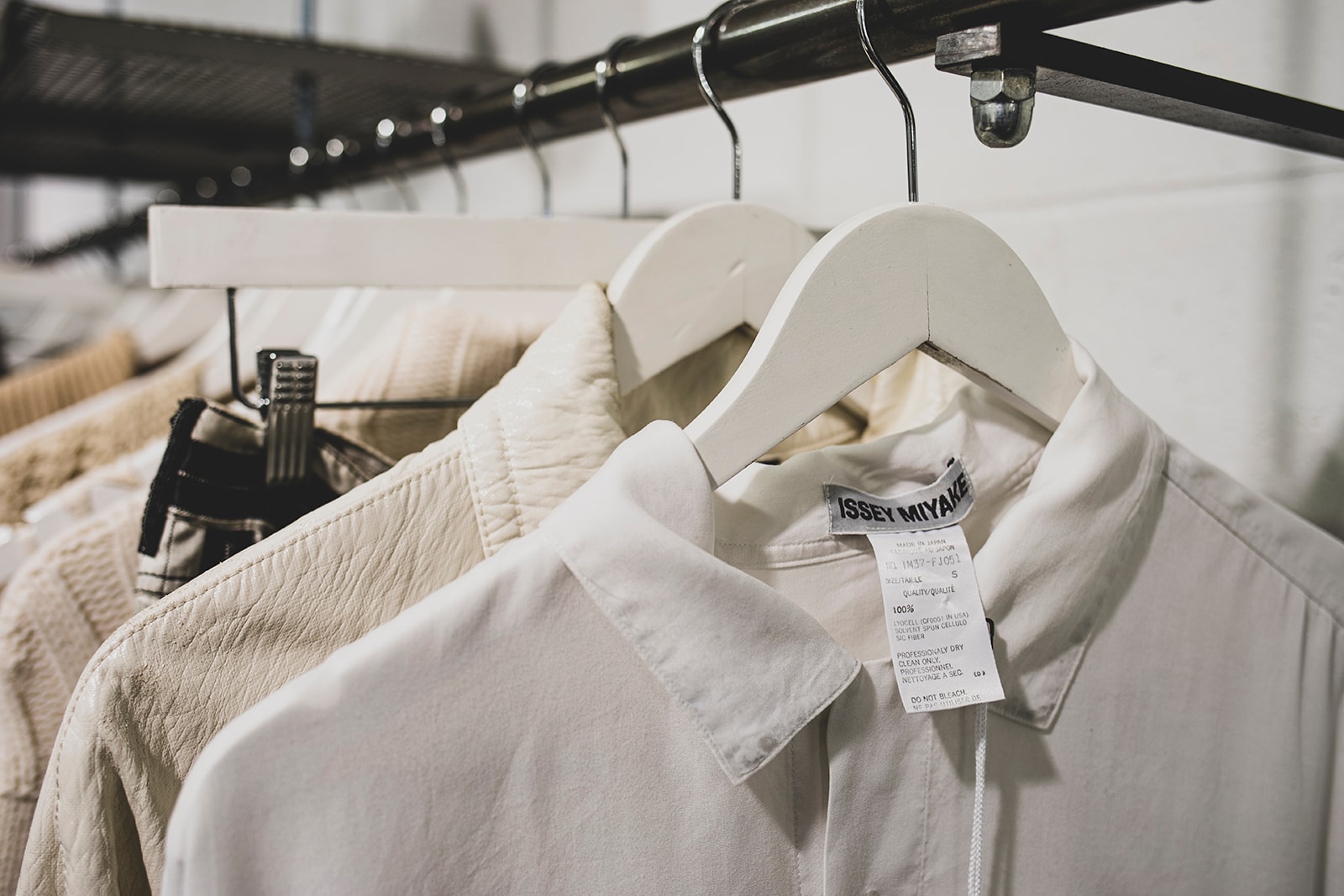 The stories these clothes possess mean just as much to Sheehan and her team as the garments themselves. "There's a circus called Billy Smart's Circus in the '70s, when being a circus performer was very glamorous. They had a lead lady, a beautiful blonde woman who'd ride around on a white horse… She had an attic where she had kept every single thing she had ever worn and turns out a lot of it was Issey Miyake, Yohji, or really interesting things like Mr. Fish, Mister Freedom and Bus Stop, lots of obscure '60s stuff, like a raincoat in every single color."
These stories are more than just anecdotes for Aro, as the team makes sure to tell the owner's story to anyone who looks at the item. Sheehan has unearthed a soon-to-be destroyed Issey Miyake molded plastic bodice in an art studio belonging to the daughter of the aforementioned circus performer (which later went to auction and sold for thousands), and has even fought off other collectors for an archival one-of-one Raf Simons leather coat in Antwerp. "I had that over my arm, plus 10 other coats, while trying to look with one arm, people trying to grab that off my other arm," tells Sheehan.
"Without education, how are people supposed to be inspired and research if they are looking at things through a glass box?"
Over the years, Aro Archive has come to accrue thousands of rare and therefore desirable pieces. The research facility curates its space based on a mood board or brief given by fashion houses, institutions and museums — it provides a hand-picked selection that's as inspiring as possible to their client and their needs. Furthermore, there is a strict "nothing is for sale" rule in the archive, "I would never sell the collection, I would never sell a piece from here. Never. I think once you start that, you see money and where does it end?" asks Sheehan.
Notable pieces in its archive include a 1984 Yohji Yamamoto coat that's just one of two in existence — the designer himself asked to have it back for free, but Aro declined — deadstock '90s rave garments and a white Stone Island jacket from '83 that happens to be among Sheehan's favorite. There's plenty of rare Issey Miyake and sought-after Helmut Lang bits, but it's the men's sportswear that has a spot in Sheehan's heart. "All that '80s Stone Island. I grew up wearing it. A ponytail and a Stone Island tracksuit. It's slightly comforting. It was such a staple of growing up for me," she explains.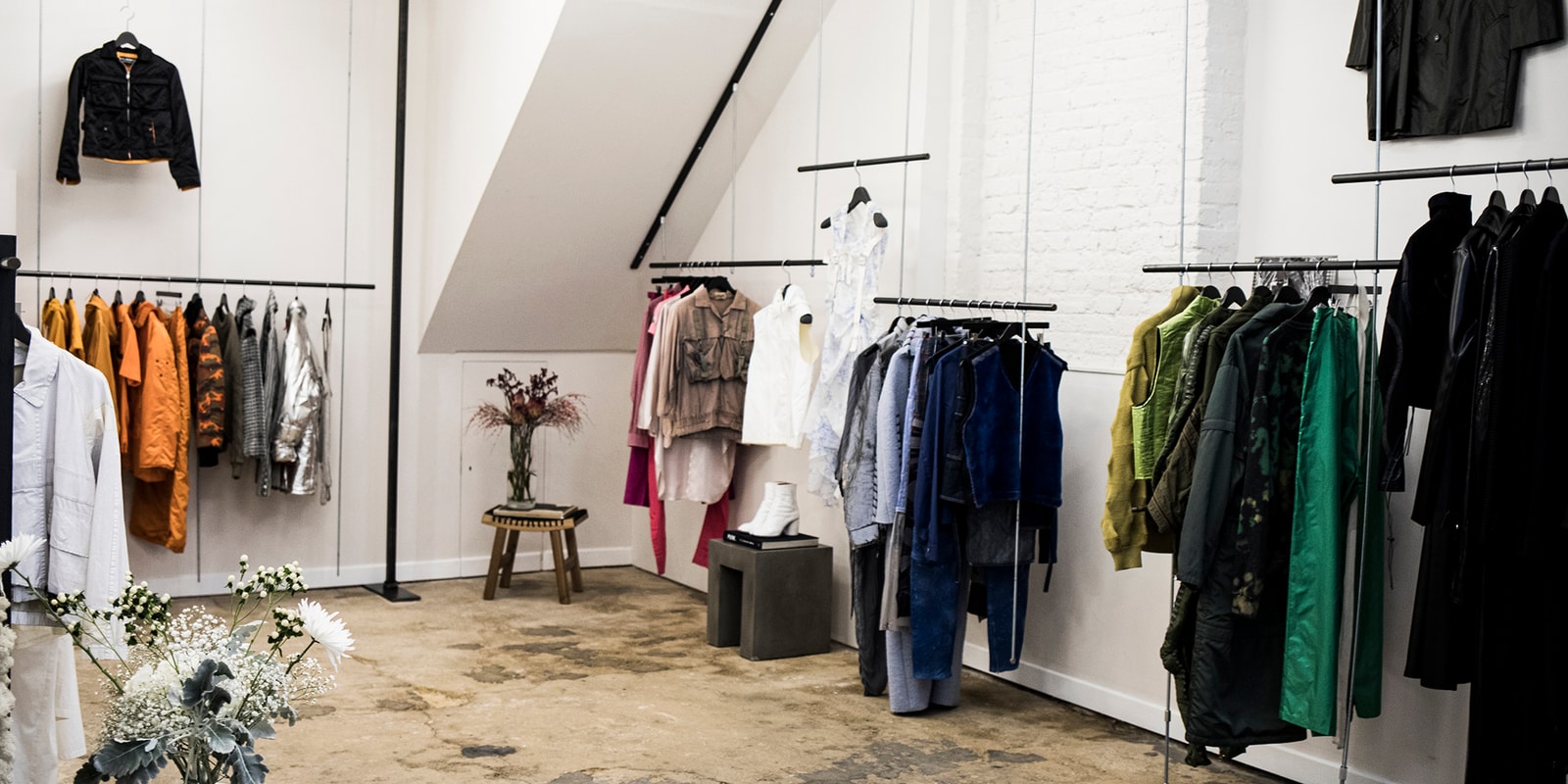 Aro Archive's team possesses an incredible degree of fashion knowledge, something they want to pass on to the wider public. Their plans span London Fashion Week content, educational programs, more stores, more community experiences, and ultimately, to bring the fashion back to the people by opening its archive to the public.
2020 is Aro's year of celebrating Yamamoto. In the coming months, the team (lead by Delaney as Head of Special Projects) will present a styled Yamamoto campaign that mixes men's, women's, mainline, diffusion lines and Y-3, as well as a film and an on-schedule London Fashion Week pre-owned designer catwalk show — Aro Archive presents Yohji Yamamoto. Earlier this year, Aro Archive took part in London Fashion Week's Positive Fashion exhibition. The team created an exoskeleton pegged with white garments taken from each of the designers found inside the archive. These pieces served as the canvas for the projection of archived Yamamoto runways, giving static pieces life. The team has previously delivered experiences such as intimate screenings of Maison Margiela and Yohji Yamamoto documentaries, and has also showcased a four-minute-long in-house film at the Positive Fashion initiative using archival Yohji pieces.
"We understand the monster that we love, and so we do everything that we can to combat that monster."
The upcoming runway takes this a step further. "It's going to be an immersive, multi-sensory journey. Sound, smell, taste, lighting, music," Delaney explains. "There are no references. For this, it was about having literally nothing so that everybody could be touched by it, or project their own emotions onto it. The nice thing about it is it's accessible, you could really over-intellectualize it or you could just feel sad, or reminiscent, or euphoric."
Alongside its LFW presentation, Aro Archive will be expanding into Aro Alternative Education. The team will provide bespoke courses to students, universities and more, covering every aspect of the fashion industry from archiving to accounts and even how to act in a job interview. "The other reason why we want to bring access to the clothes is that it's fun, it's exciting. When you go to the V&A and there are these beautifully put together displays, you can't touch that, and it serves its purpose. I feel like what we're doing is the opposite, we're offering a human element to it because you want to see it in the real world," Delaney explains.
Aro aims to break down stuffy fashion industry stigmas with its Alternative Education program, exhibitions and store experience where they encourage you to try on the clothes. "People can touch them, they can take photos, they can draw them, they can try them on, which is just something you just don't get with other places," Sheehan explains. "Without education, how are people supposed to be inspired and research if they are looking at things through a glass box?"
Aro's projects are unlike the works of museums or galleries. The team's love for clothes means that they want to celebrate them, rather than hide them away. "They're meant to be worn, they're meant to be seen, they're meant to be used until they're threadbare and then you move on. They have their own lifespan, those that can outlive you or die before you. How does it make you feel? Strong, sassy, sexy, powerful, they can change people's perception of your gender," says Sheehan.
Aro Archive aims to inspire and change the fashion industry, too. It has a forward-thinking perspective of what it means to be sustainable, as well as how it presents it. "We put on a Positive Fashion exhibition which was essentially about sustainability [through the use of pre-owned clothing], but a lot of people, particularly the public coming in, had a perception of sustainability that was so narrow and backward, that it was about upcycling and reworking," said Delaney.
1 of 8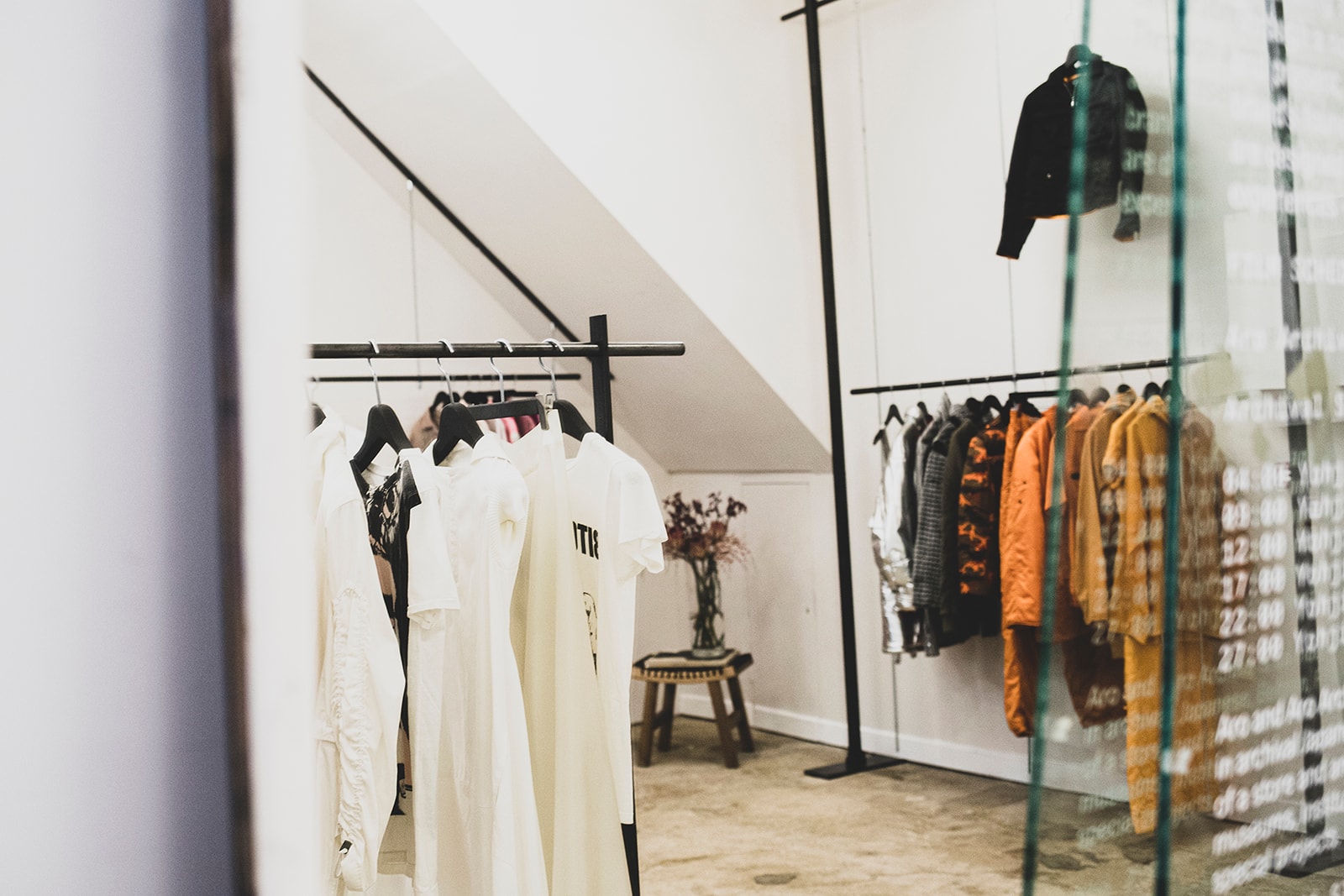 2 of 8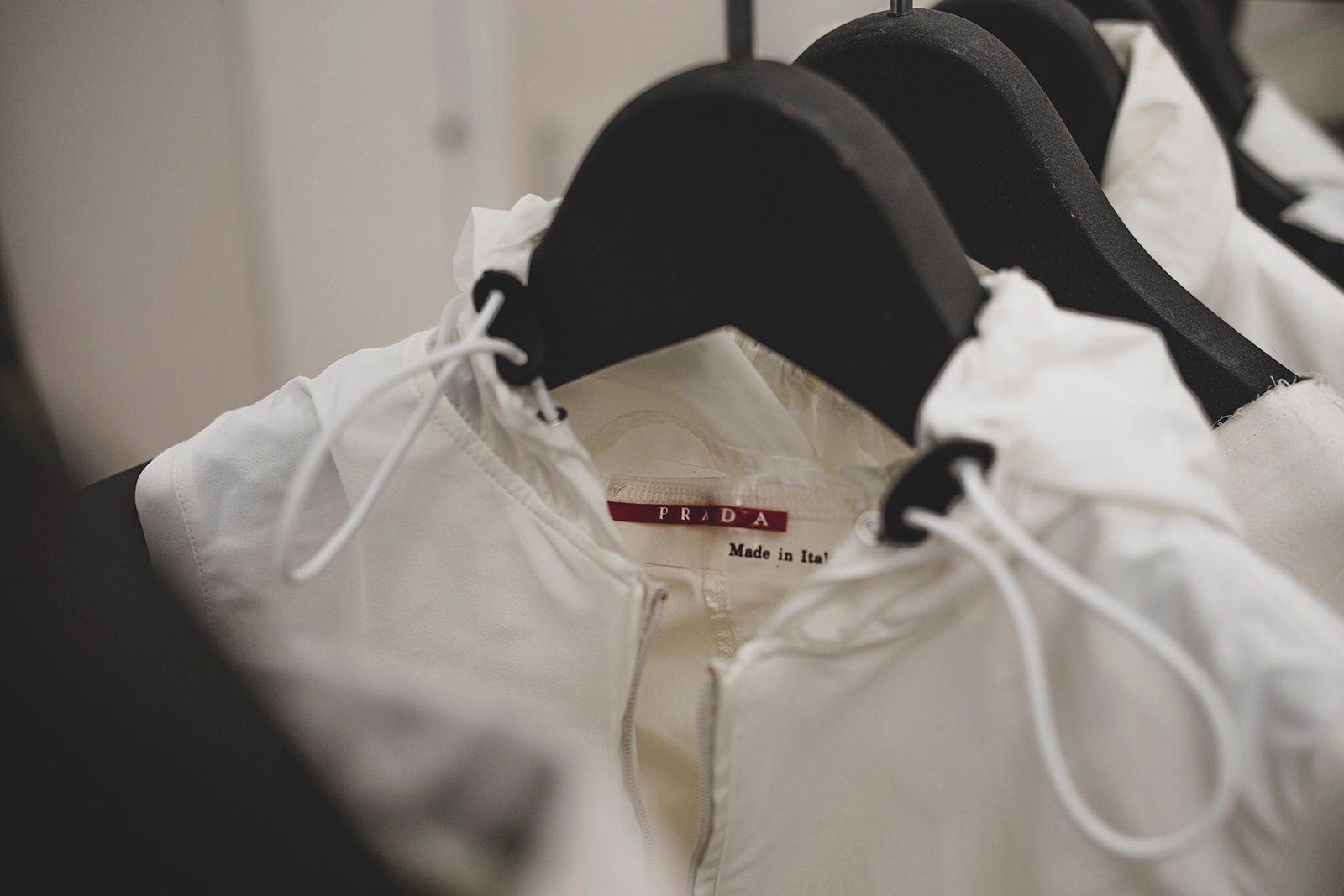 3 of 8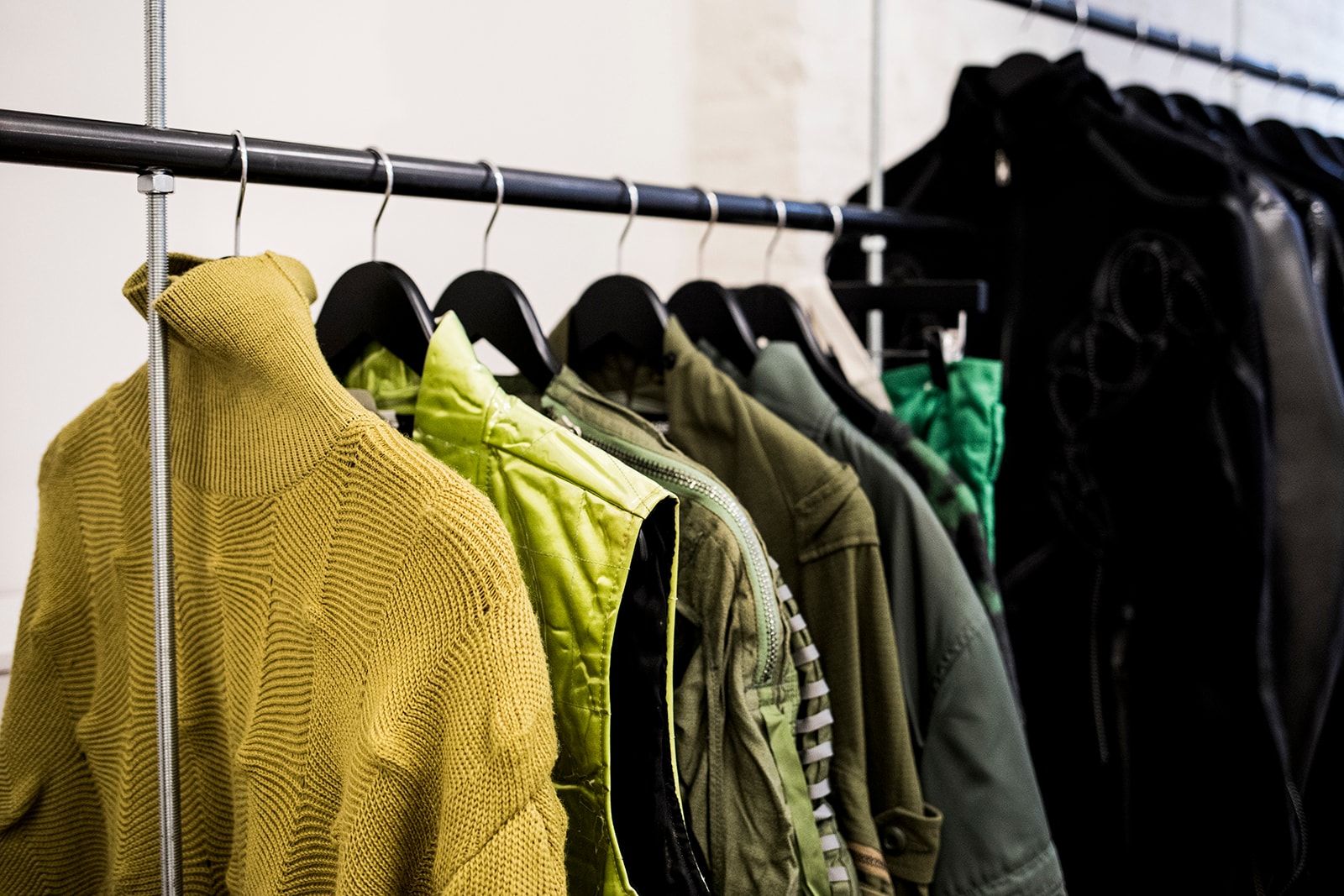 4 of 8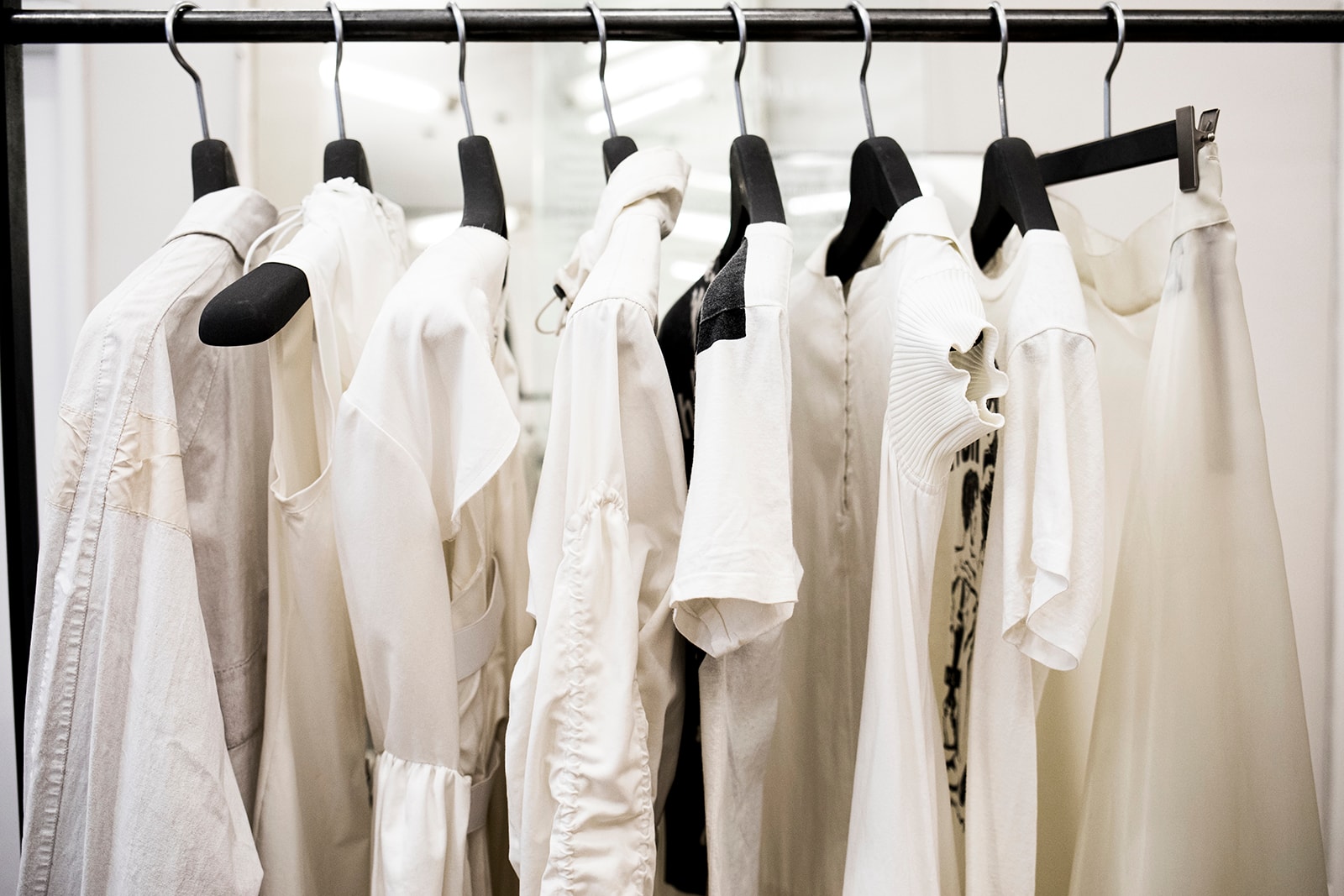 5 of 8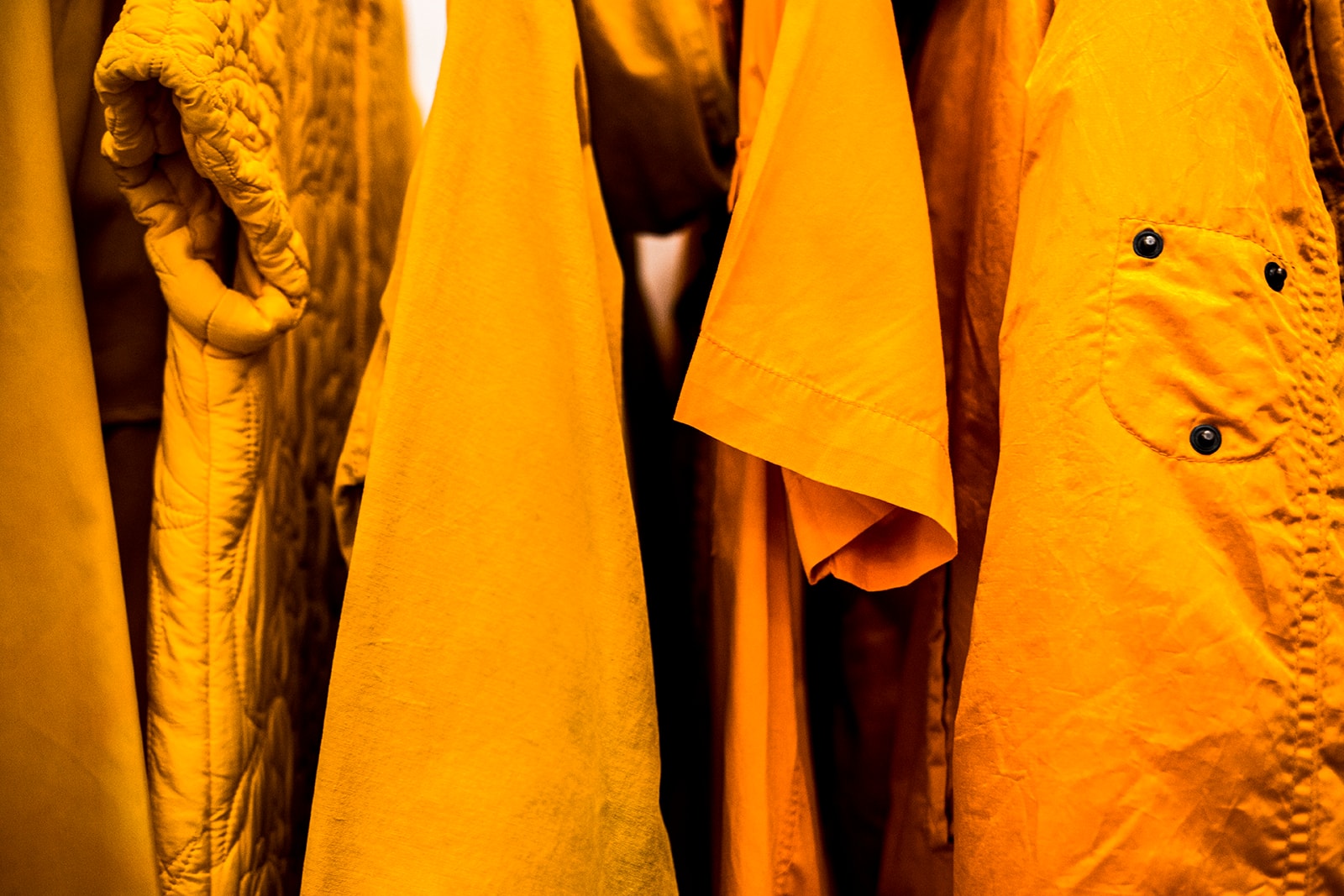 6 of 8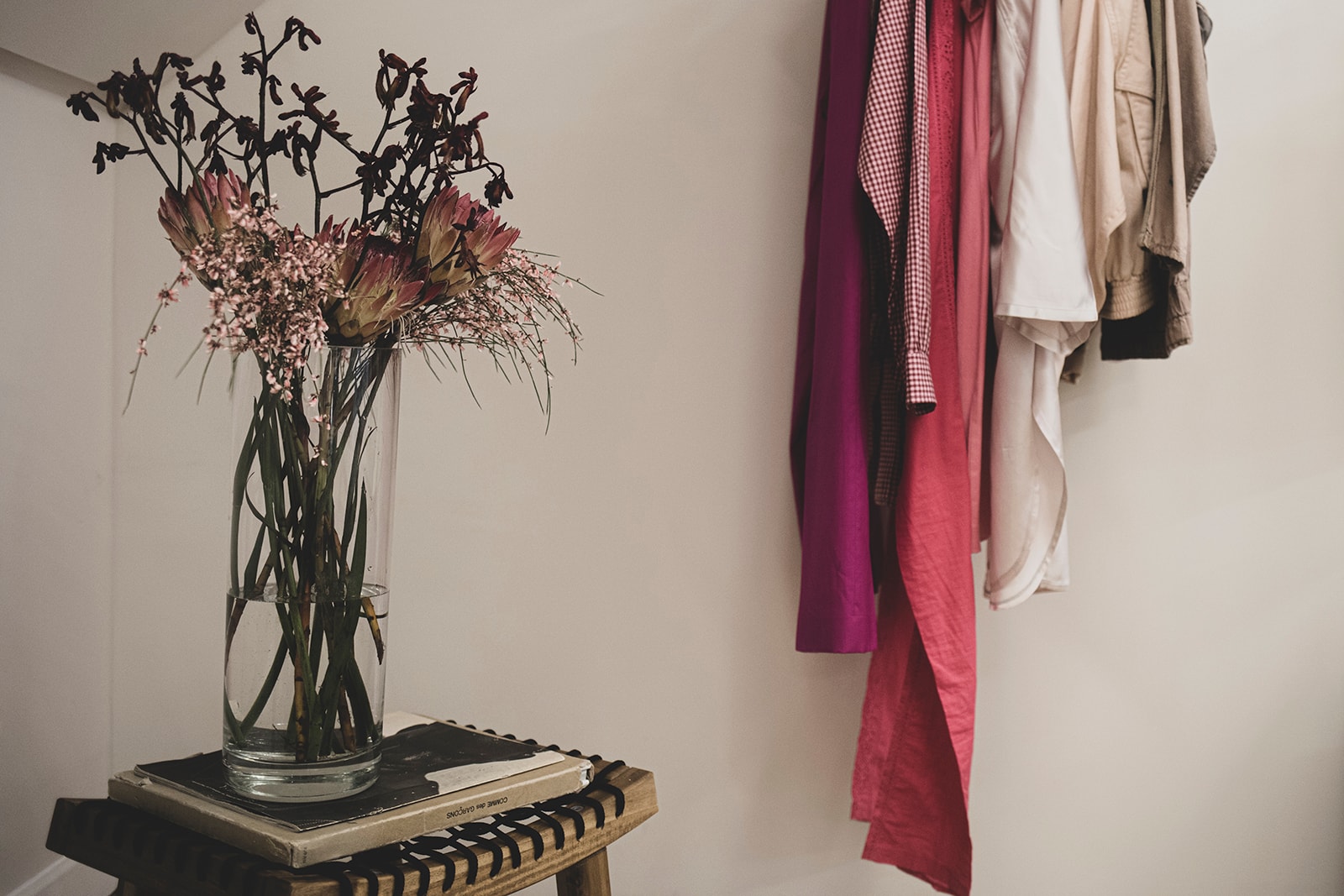 7 of 8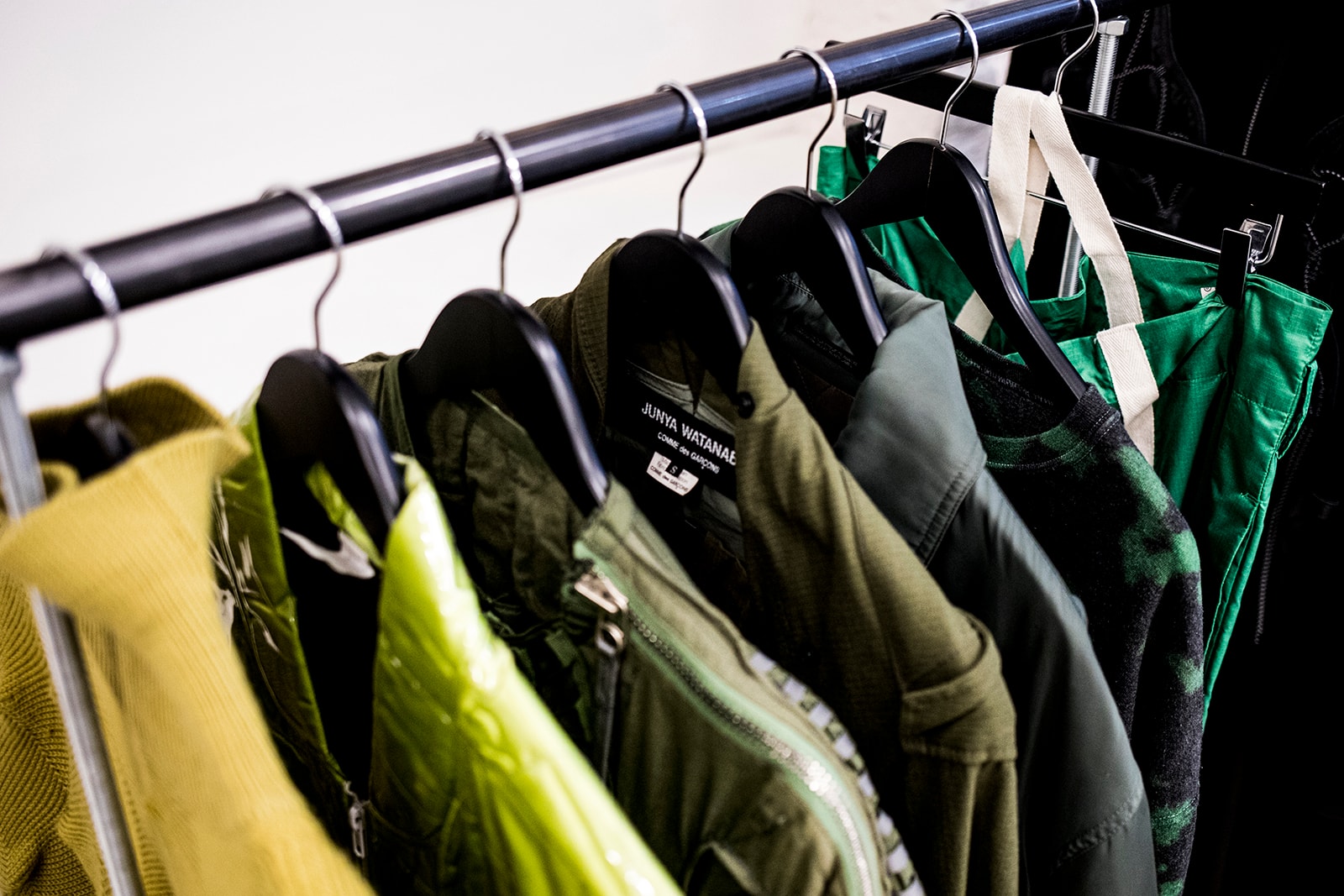 8 of 8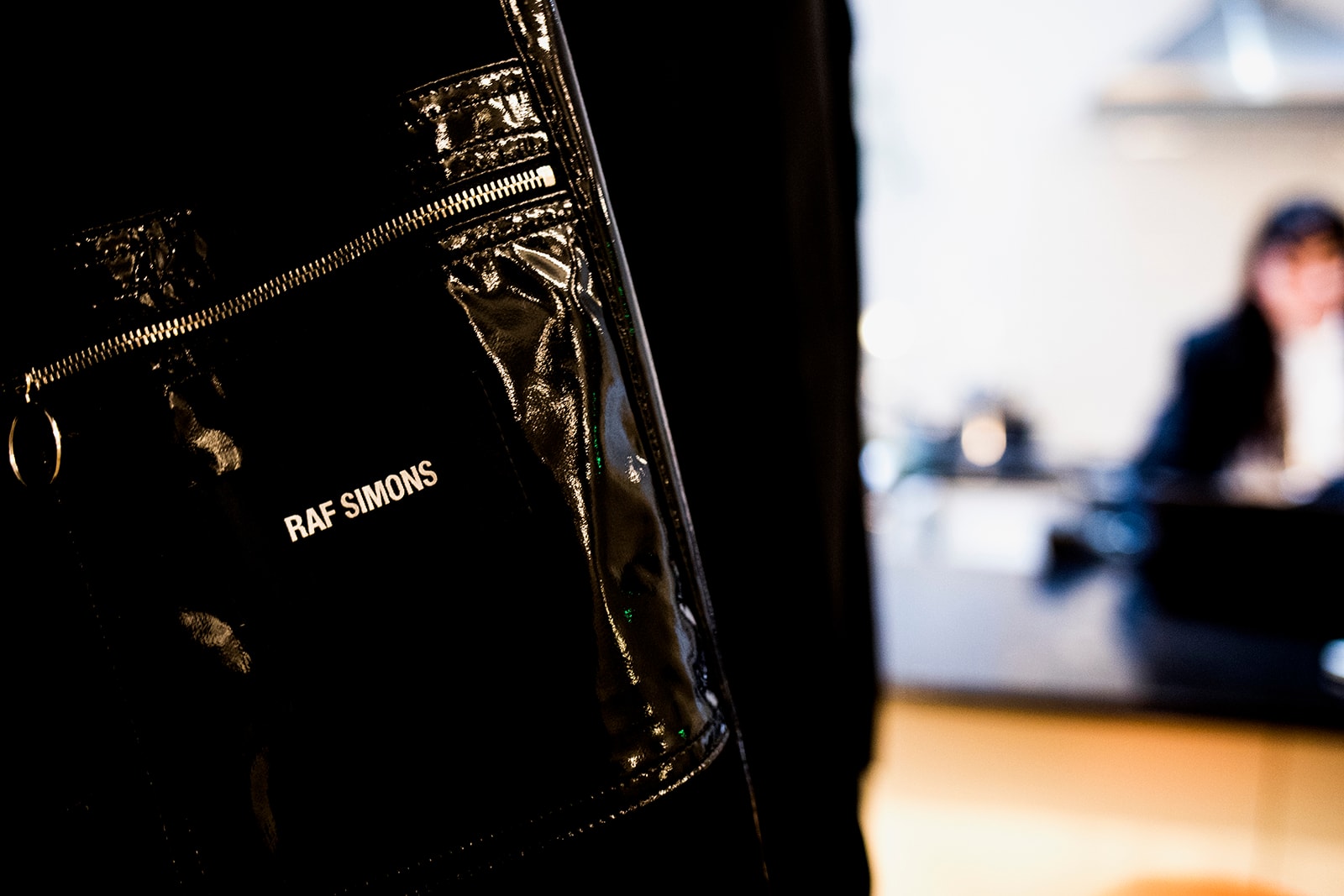 "People were shocked by the idea that things looked not just modern, but also relevant as to what's going on in new design. We were talking to people about how the clothes have a lifespan," Delaney says. Rosa Eklund confirms Aro's initiatives, adding, "I think people have such a set view of what is vintage. I think what we've done really well is by taking it into a modern context."
"We understand the monster that we love, and so we do everything that we can to combat that monster… I think that is us slightly changing the fashion industry," Sheehan says. Aro does so by being at the forefront of preserving memories at its archive, all while offering fashion lovers the chance to buy pre-owned garments in approachable ways that support a sustainable culture. For Sheehan and Aro, "there are no egos here, we're just trying to do a good job for good people. Bring the luxury fashion world into your immediate community."