Sono Kuwayama Debuts Solo Exhibition 'Ma' at Ki Smith Gallery
A site-specific display with mixed mediums by the New York artist.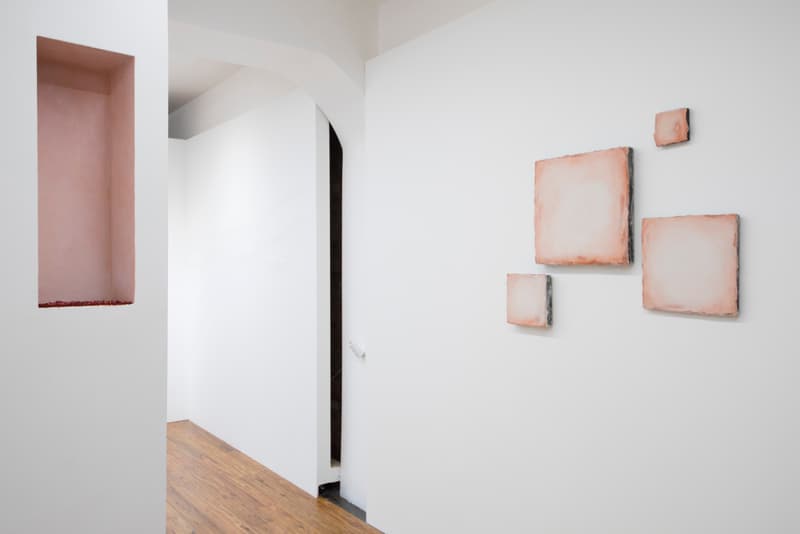 1 of 11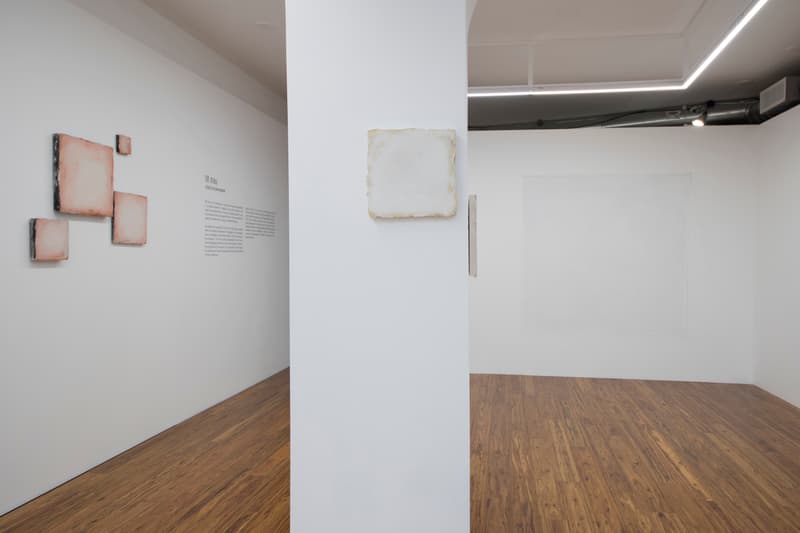 2 of 11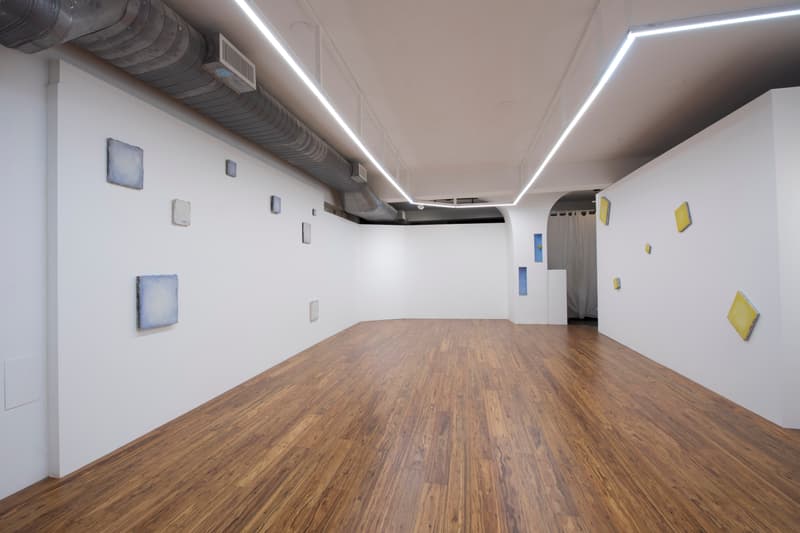 3 of 11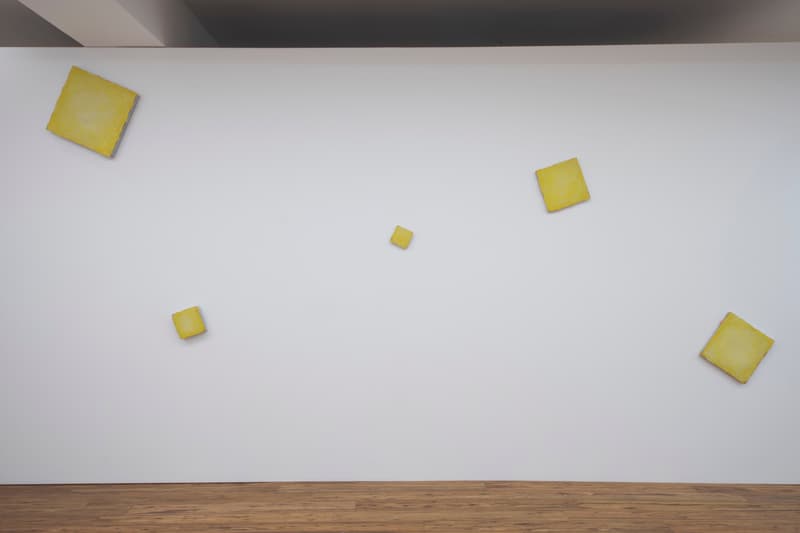 4 of 11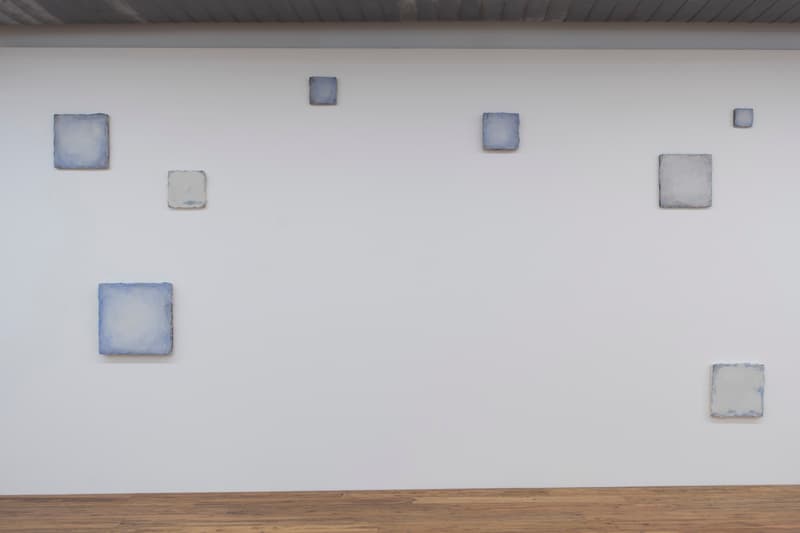 5 of 11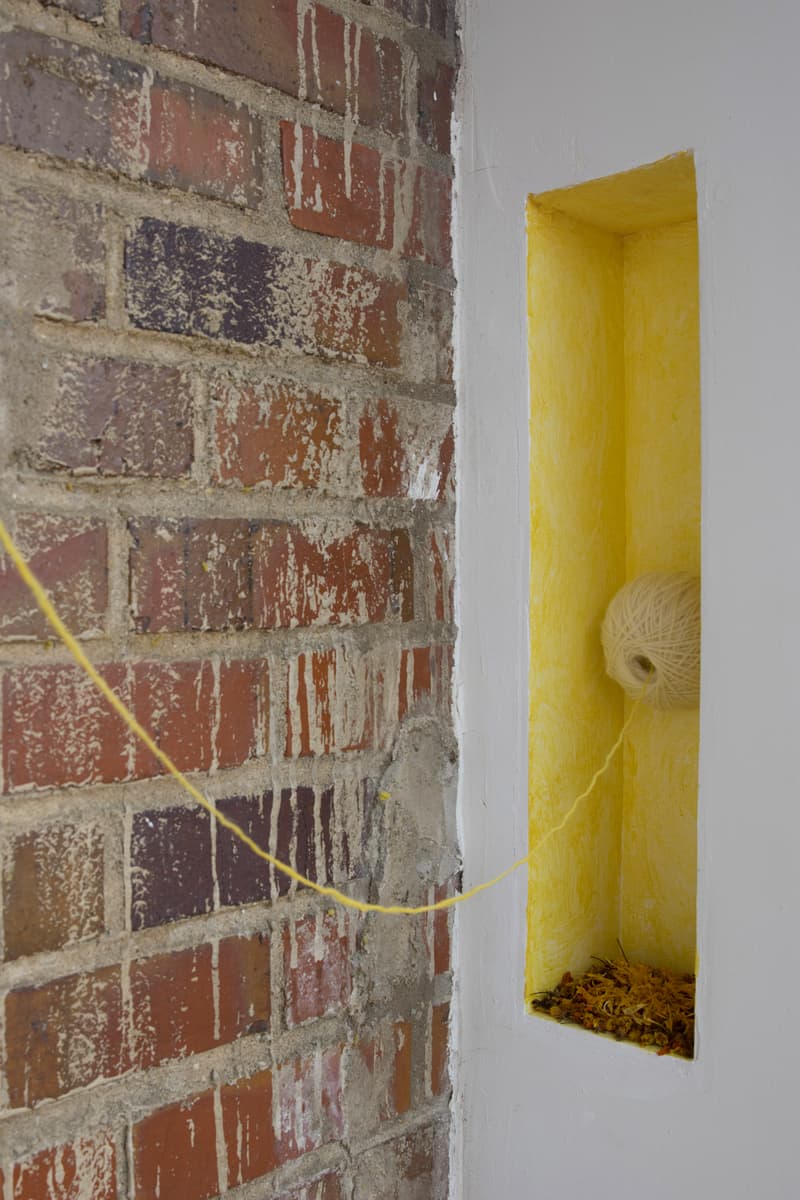 6 of 11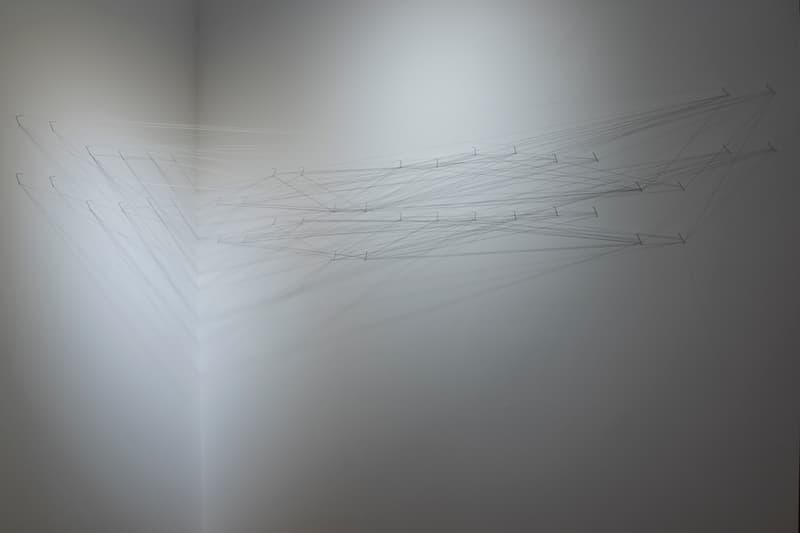 7 of 11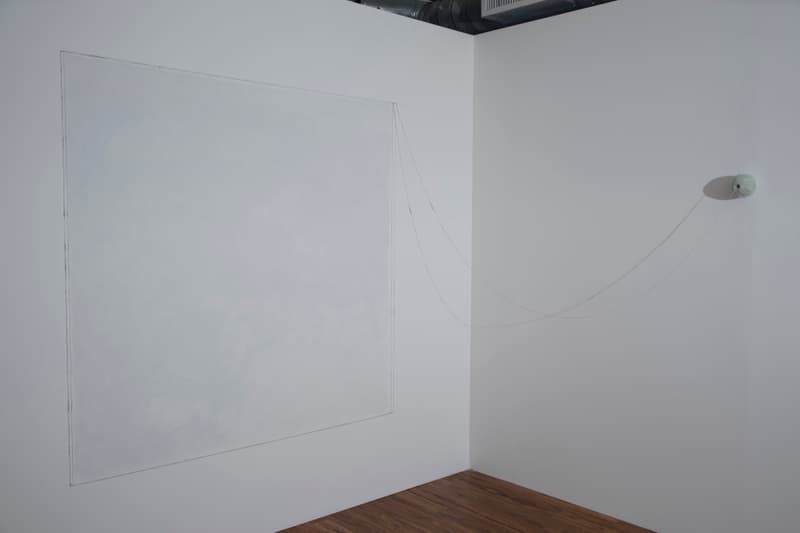 8 of 11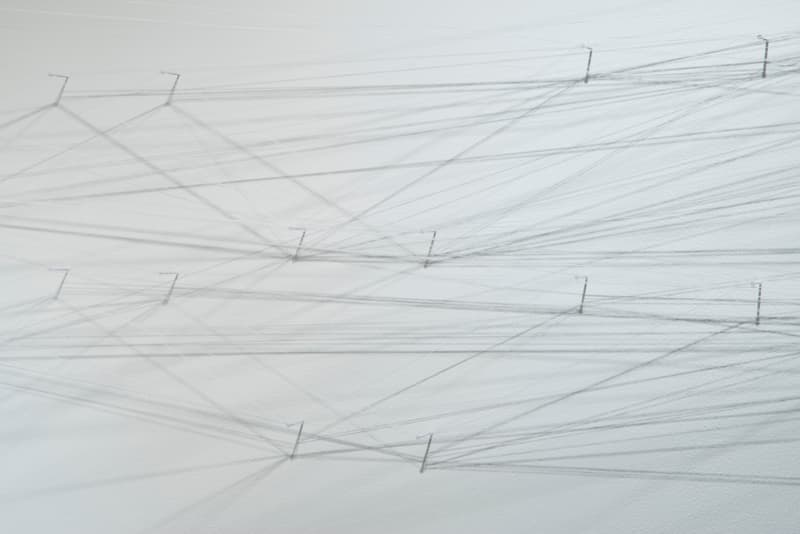 9 of 11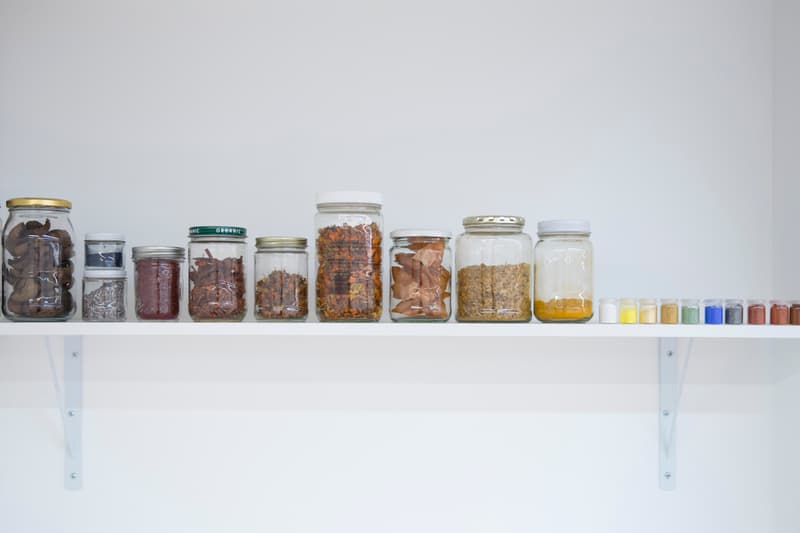 10 of 11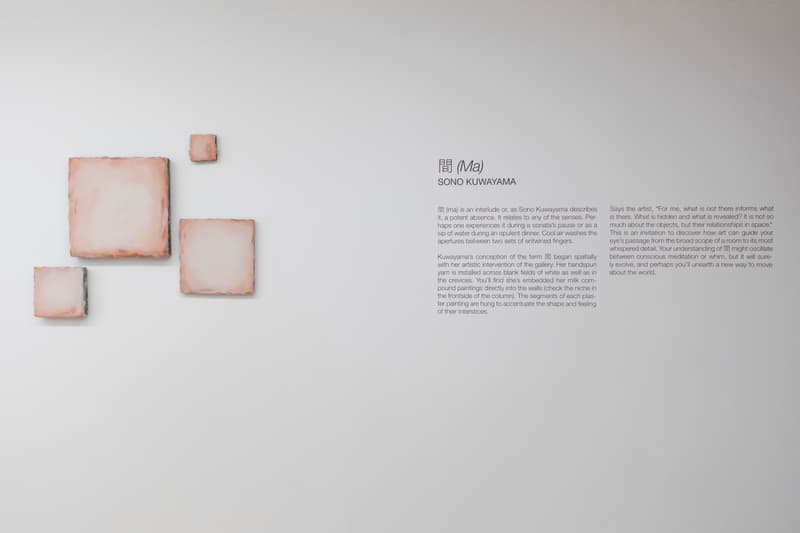 11 of 11
Visual artist Sono Kuwayama marks her inaugural solo exhibition '間 (Ma)' at the Ki Smith Gallery. Centered around the Japanese word "ma," the term has no direct translation in English but can be understood as a pause or space between two parts. Kuwayama takes the nebulous theme and uses it to bring audiences into "interstitial moments of art."
With a mindful connection to her pieces and the world around her, nearly everything she creates is sourced by hand. She forages berries and crushes charcoal to add pigment to milk compound paints while spinning her own yarn and going so far as to identify the sheep that it came from.
Kuwayama expressed that she works through "a process of compression and expansion" where "life spills into art and art spills into life." Thus, the exhibit is not just conscious of the art itself but how it also affects what's around it. Plastered pieces are carefully positioned throughout the gallery, while the negative space of an intricately woven yarn art is just as important as the structure itself.
Ma is on display now at the Ki Smith Gallery in Harlem until Feb. 21, 2020.
Ma
Ki Smith Gallery
712 W 125th St
New York, NY 10027
Jan. 21 – Feb. 21, 2020
In related news, be sure to check out our roundup of the best new artworks releasing this week.