mastermind JAPAN & Medicom Toy Reveal "White Chrome" BE@RBRICK
Coming in 100%, 400%, and 1000% sizes.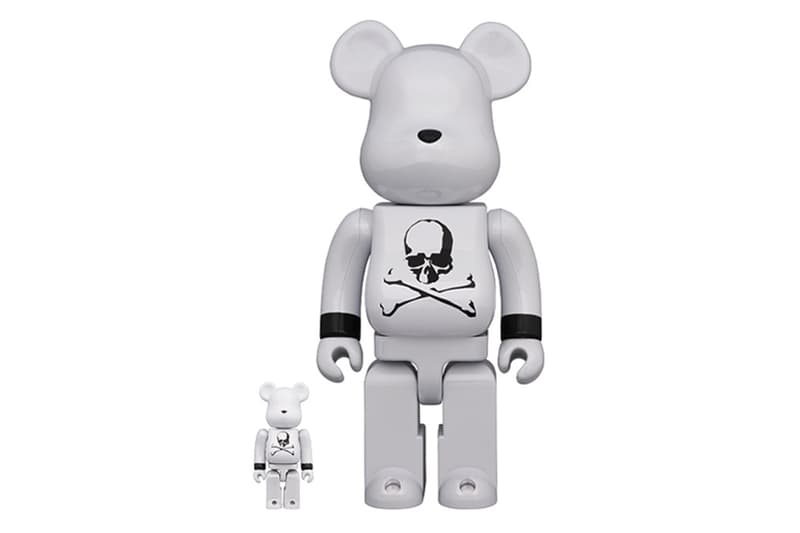 Last December, mastermind WORLD teamed up with Medicom Toy for a new 100% and 400% BE@BRICK in "Black Chrome," bolstering the two parties' longstanding collaborative partnership. Now the collectible toy company has teamed up with mastermind JAPAN for a similar take, this time opting for "White Chrome."
Offered up in a 100%  & 400% set, as well as a 1000% version, the new take features a sleek white body that gives off a metallic sheen. At the body portion, mastermind's traditional skull and crossbones logo can be found in contrasting black. Finishing off the collectibles is a black nose highlighted on the face, black cuffs, as well as mastermind's normative branding on the rear.
mastermind JAPAN and Medicom Toy's 100% & 400% set, as well as the 1000% iteration, will be available for a raffle on February 1 at SHIBUYA PARCO's 2G storefront. Prices are set at ¥18,000 JPY and ¥58,000 JPY respectively (approximately $165 USD and $590 USD).
For more BE@RBRICKs, Medicom Toy recently released a Pikachu iteration.