Madlib and Freddie Gibbs to Release 'Bandana Beats' Instrumental Album
The critically-acclaimed album's standalone beat-tape will release January 31.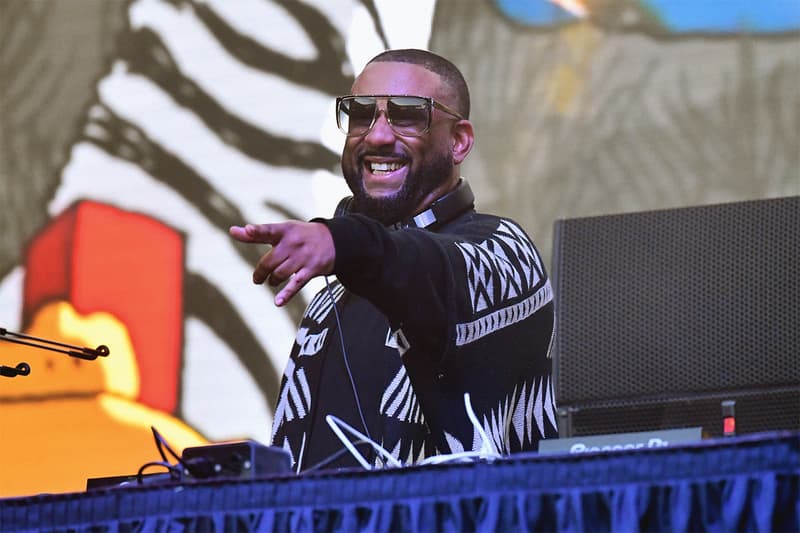 Madlib and Freddie Gibbs are planning a victory lap after their second critically-acclaimed collaborative effort Bandana debuted this past summer. The duo took to social media today to announce the upcoming instrumental version of their project, Bandana Beats, will release January 31. The follow-up mirrors the tandem's rollout with Piñata and Piñata Beats back in 2014. This time around, the instrumental iteration will focus solely on the legendary Beat Konducta's penchant for rare, curated samples full of soulful vocal loops, diverse horn sections and the ability to flow flawlessly from emotional ballads to gritty street anthems, all of which served as the perfect backdrop to Gibbs's storytelling. Late last year Madlib revealed he made the majority of Bandana's beats on his iPad.
"Freddie had a Madlib beat [when he was at] Interscope. Deep off of Piñata was a beat that he had in '05 that I had gotten from [Madlib's manager] Egon, and he never used it. We'd drive around and bump it and be like, 'oh this would be dope, but how are we gonna work with Madlib?' But then they met and we just started working. We had like 15 beat CDs." Freddie Gibbs's longtime manager Ben "Lambo" Lambert told HYPEBEAST last year, revealing how Piñata first came together.
"It was a friendship at that point. It was easy. It was organic and things usually come out better when it's that way." Gibbs revealed to us. "The first one [Piñata] I was just shooting in the dark. I didn't really understand what [that album] was yet, but I knew that those songs were powerful, though. What I was doing with those songs – there wasn't nobody rapping like that at the time. Not like that over that sh*t… When we saw the reaction to the "Thuggin'" video, that's when I knew we should do a whole album with this sh*t because people were really f*cking with this."
For more, revisit our Top 10 Albums of 2019 feature and our MIC/LINE interview with Freddie Gibbs and Ben "Lambo" Lambert where they talk about their 14-year partnership, the creation of Bandana and more.