Freddie Gibbs & Madlib Have Aged Like Fine Wine in 'Bandana'
The unorthodox rapper-producer duo returns.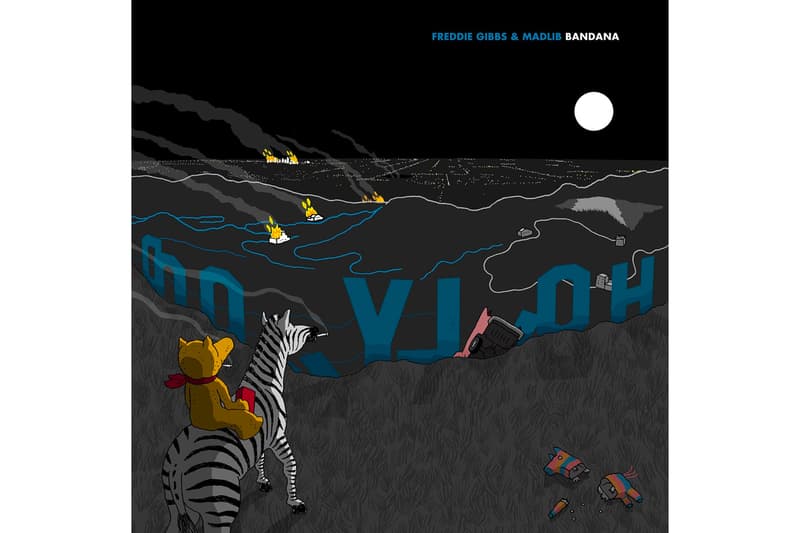 Freddie Gibbs and Madlib's Bandana has finally landed. Marked as the followup to their 2014 album Piñata, the unconventional rapper-producer duo offer a similar chemistry of their musicalities elevated by individual experiences they've picked up in the last five years.
Gibbs maintains his edge throughout the 15-track album, much like a flowing stream of consciousness digging up memories of the past and warning of the future. Technical, honest and occasionally straight-up cold, the rapper doesn't shy away from his rare brand of gangsta rap in an era of autotune over trap-heavy instrumentals — effectively making him the unorthodox yet somehow perfect fit for Madlib's experimental production skills. Although Gibbs enlists Pusha T and Killer Mike for "Palmolive" and Anderson .Paak for "Giannis," Madlib doesn't compromise his affinity for peculiar sonic fusions to leave space for easy bars. The lyrical experts make it a point to catch up with the veteran's complicated groundwork, however, adding layers of intricacy for an even more texturized album.
Stream Freddie Gibbs and Madlib's Bandana on Spotify and Apple Music below.
In other new music releases, stream Thom Yorke's ANIMA here.