Kit Kat Introduces Raspberry Crème Flavor Ahead of Valentine's Day
Only available in the US for a limited time.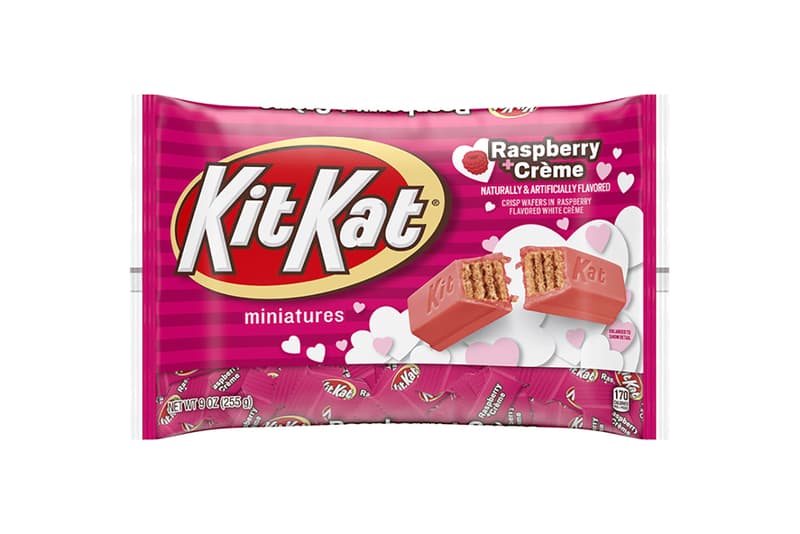 1 of 2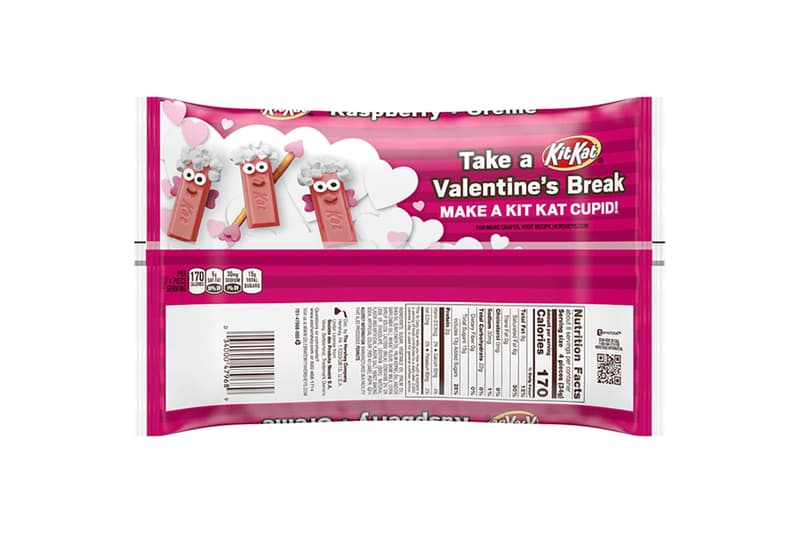 2 of 2
Valentine's Day is approaching, which means an inevitable spike in pink and red candy hitting shelves. Kit Kat is contributing to the romantic holiday well in advance this year with the release of a limited edition Raspberry Crème flavor in the US.
The new flavor's packaging features plenty of hearts and includes instructions for how to make a "Kit Kat cupid." The inside is the same as regular kit Kats, but the coating is a bright pink raspberry and white crème blend.
The flavor is not new, per say, as it is already available in Japan – the country where many unique Kit Kat innovations, including origami packaging and flavors like Caramel Tokyo Banana, are spawned.
It appears as though the US division of Kit Kat is taking cues from the company's success in Japan, as one Instagram user has posted potential flavor leaks from Kit Kat that will reportedly be releasing in the US in 2020. While nothing has been confirmed yet, the leaked flavors include Cotton Candy, Cherry Cola, Orange Creamsicle, Chocolate Cream Pie, Blueberry Pie, Sweet Potato Pie and Apple Pie.
Meanwhile, Kit Kat's Raspberry Crème bars will come in its miniature size only. Hershey has already begun stocking the new flavor in select stores, including its own online store for $5.99 USD per 9 oz bag. There is speculation that the flavor might only be available until Valentine's Day on February 14.
Elsewhere in the food industry, JAY-Z and Serena Williams have invested in the Indonesian Coffee Chain, Kopi Kenangan.