Todd Phillips and Joaquin Phoenix Are Open for a 'Joker' Sequel (UPDATE)
The director even discloses themes he'd like to explore.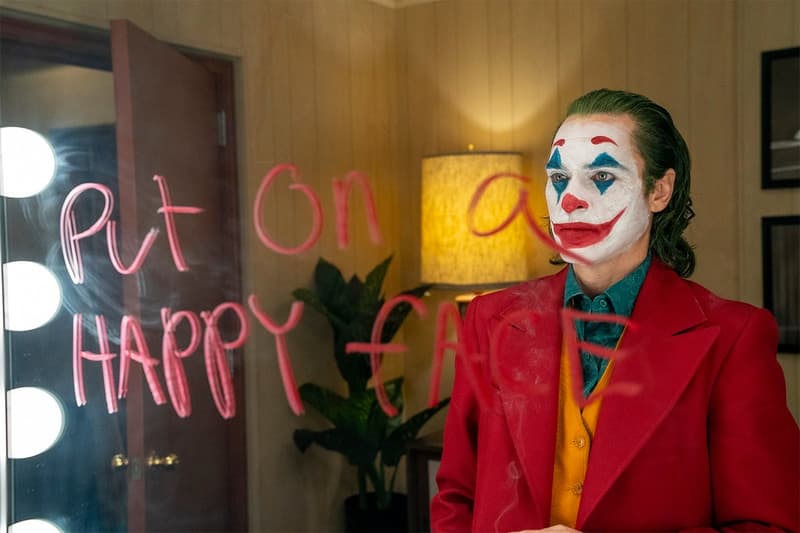 UPDATE: During Deadline's recent The Contenders New York award-season event, Joker director Todd Phillips said he was willing to create a sequel to the acclaimed film alongside star Joaquin Phoenix.
"When a movie does $1 billion and cost $60 million to make, of course it comes up," he laughed. "But Joaquin and I haven't really decided on it. We're open. I mean, I'd love to work with him on anything, quite frankly. So who knows? But it would have to have a real thematic resonance the way this one did, ultimately being about childhood trauma and the lack of love, and the loss of empathy. All those things are really what made this movie work for us, so we'd have to have something that had an equal thematic resonance."
This comes after reports surfaced of Warner Bros. approving a follow-up film, which made Phillips come out and refute the rumors.
What's going on with the #Joker sequel? Director Todd Phillips opens up…https://t.co/JUUkL568Mw pic.twitter.com/Lq19SNPsjl

— Comicbook.com (@ComicBook) January 2, 2020
---
ORIGINAL UPDATE (November 22, 2019): Todd Phillips has spoken to IndieWire to clarify rumors surrounding a Joker sequel. The director confirmed that a followup is currently not on the table and that the Hollywood Reporter writer "jumped the gun."
"I can honestly say to you there was no meeting that ever happened on October 7 where I marched in," he said. "First of all, if you know me and my career, that's not my style. I made a huge comedy at Warner Bros., 'The Hangover,' and I didn't suddenly become a comedy factory producer, like, oh, let's just churn out movies. Bradley [Cooper] and I have a production company at Warners. I've been at Warners for 15, 16 years. We have two things in development at all times, not 40 things like some people. I'm not the kind of guy who goes marching in saying I want these 40 titles. I just don't have the energy."
Phillips also explained the DC Black initiative, noting that it was pitched to Warner Bros. at the beginning of his Joker journey but was quickly rejected by the studio. "When I pitched them 'Joker,' it wasn't a movie, it was, let's do a whole label. They shut that down quickly and I get it. Who am I to walk in and start a label at a film studio? But they said, let's do this one," he clarified.
While the director reaffirmed that he and Joaquin Phoenix have spoken about a sequel, a contract to write the film hasn't been drawn up and that he never offered the lead actor to be in a sequel. "While Joaquin and I have talked about it, and while touring the world with Warner Bros executives — going to Toronto, and Venice, and other places — of course, we're sitting at dinner and they're saying, 'So, have you thought about…?'," he said. "But, talking about contracts, there's not a contract for us to even write a sequel, we've never approached Joaquin to be in a sequel. Will that happen? Again, I just think the article was anticipatory at best."
UPDATE (November 21, 2019): After news of a Joker sequel spread like wildfire, multiple sources are now claiming that director Todd Phillips and co-writer Scott Silver have not signed a deal, negotiated, or even hold a meeting for a followup to the Joaquin Phoenix movie. Additionally, Phillips is reportedly not interested in developing another DC Comics origin story by Warner Bros. Pictures. Although the director has spoken about a DC Black initiative during the inception of Joker, he decided to focus on Arthur Fleck and nothing from the movie label has come to fruition yet.
---
ORIGINAL STORY (November 20, 2019): Following its entrance into this year's billion-dollar club, it is now being reported that a Joker sequel is officially in the works. According to the Hollywood Reporter, Joker director Todd Phillips also received the rights to develop at least one more DC Comics origin story by Warner Bros. Pictures. Although star Joaquin Phoenix and Phillips have yet to make an official comment, Warner executives reportedly have several sequel options in place for Phoenix, who is a strong contender for Best Actor in the Oscar race.
Joker is the fourth DC title to cross $1 billion USD in the box office, behind 2018's Aquaman ($1.15 billion USD), 2012's The Dark Knight Rises ($1.08 billion USD) and 2008's The Dark Knight ($1 billion USD).
Sources say the director will earn up to $100 million USD after Joker is all said and done at the box office, as he made a deal for a less upfront salary in exchange for a bigger slice of the box office gross. It's a similar deal he made with the first Hangover film, which earned a surprising $467.5 million USD worldwide on a $35 million USD budget.
In other entertainment news, Christian Bale revealed he turned down a fourth Batman film with respect to Christoper Nolan's wishes.
Director Todd Phillips is likely to reteam with star Joaquin Phoenix on a follow-up to #Joker. Details: https://t.co/KdKUgNGDvq pic.twitter.com/UyL1qMF1ML

— Hollywood Reporter (@THR) November 20, 2019