Sada Baby Kicks Off New Year With New Mixtape 'Brolik'
The rising Detroit star returns with 16 new tracks.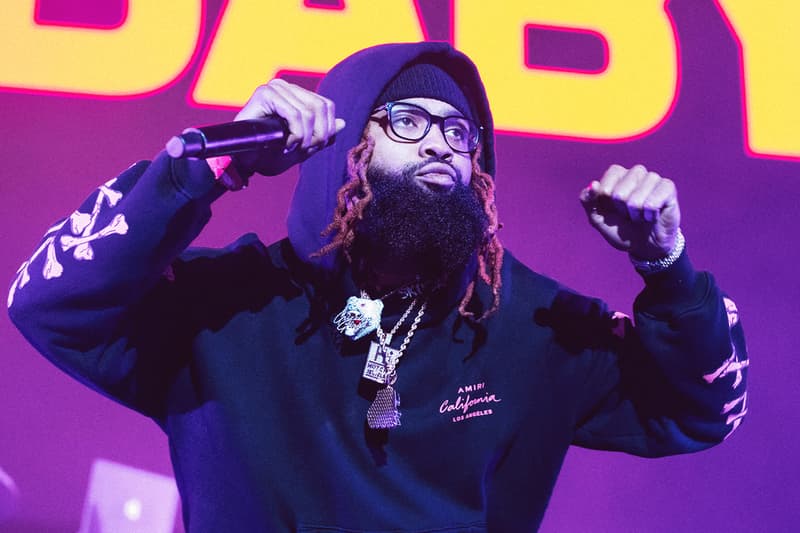 Sada Baby had a breakout year in 2019 thanks to his standout debut studio album Bartier Bounty. The 20-track offering established Sada's reach well-beyond the Midwest thanks to his unique charm filled with obscure hoops references and a visceral depiction of Detroit street life. Now he returns for a fresh start in 2020 with Brolik. The 16-song mixtape clocks in at just under an hour and finds the Detroit rapper in his element, starring alongside ShittyBoyz Babytron, G Herbo, BlocBoy JB, Hoodrich Pablo Juan and a handful of other notable collaborators.
He experiments with auto-tuned melodies one moment, then seemingly raps through clenched teeth over hypnotizing keys another. Brolik serves as a testament to just how diverse the Detroit hip-hop landscape currently is and builds upon one of 2019's 25 Best Music Projects in Bartier Bounty.
"Watching the dope boys live they life all through the city in minks and gators and Cartier glasses… They were rapping about Detroit sh*t when they first started," Sada Baby told HYPEBEAST early last year in regards to his influences. "I think a lot of other motherf**ers, they base or patent their style off of somebody else's pattern. Detroit people, we just go for what we know and if it don't work, it don't work. Motherfu**ers just keep doin' it."
Stream Brolik below and revisit our Conversations With interview with Sada Baby where he talks about the loss of longtime friend YG Mista, the history of Detroit hip-hop, his love of basketball and more.