eBay's Top 2019 Auctions Include $350K USD Michael Jordan Trading Card and Rare Cars
Along with Patek Philippe watches, an ultra-rare Magic: The Gathering card and lunch with Warren Buffett.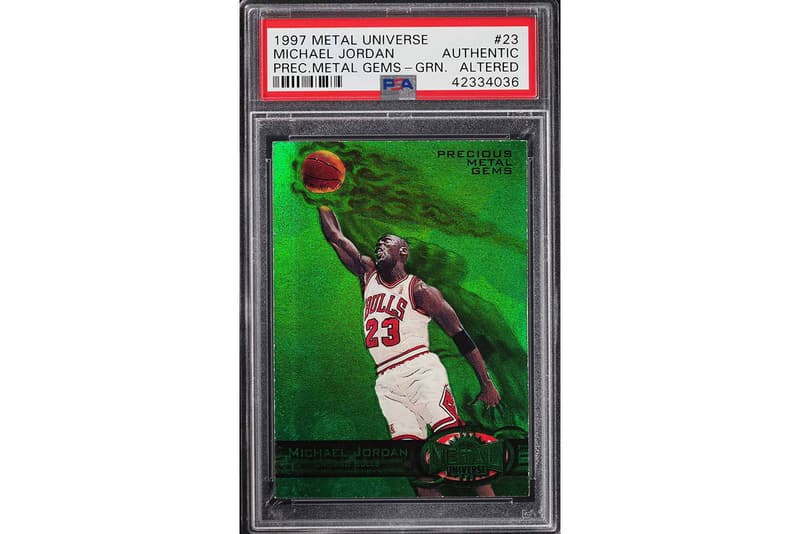 With another year in the books, eBay has calculated the highest returns among the thousands and thousands of items sold on its site in 2019. Only one sale broke the seven-figure mark, but plenty of surprising six- and five-figure returns appear on the rankings, including some interesting pop culture memorabilia.
In particular, a pair of game-worn Under Armour Curry 6 sneakers designed by customizer Mache raked in $58,100 for charity in January, kicking off a year of big sales — the Curry sneakers aren't even one of the 20 most expensive items of the year. The top spot goes to another charitable auction, which saw the deep-pocketed winner spending $4.5 million USD on a "Power Lunch" with Warren Buffett.
In a distant second place is an autographed Tom Brady rookie trading card ($400,100 USD), with a Michael Jordan trading card that scored over $350,000 USD due to both rarity and the remarkable condition. Also worth noting: although the Curry sneakers were the priciest shoes on the list, a pair of Nike Zoom Vapor sneakers worn by Roger Federer picked up $10,000 USD, 2016 Air Mags garnered $9,000 USD and an original pair of white/black/red Air Jordan 1 sneakers brought in an impressive $7,500 USD.
Lower on the list is a Lamborghini Aventador Roadster from 2015 ($349,800 USD), 2019 Porsche 911 ($199,000 USD), Black Lotus card from Magic: The Gatheric ($166,100 USD) and two Patek Philippe Grand Complications timepieces: a Calendar Manual in gold brought in $139,500 USD and a Perpetual Calendar Chrono earned $125,000 USD.
There's plenty of more unusual pickups listed in the results, including a stay in the Magic Kingdom's Cinderella Castle Suite ($75,600 USD) and a pitch lunch with entrepreneur and Shark Tank star Mark Cuban ($43,108 USD). Other interesting auctions include a Stan Lee-signed Infinity Gauntlet ($15,000 USD), which went for less than a life-size R2D2 remote control prop ($17,500 USD) and 15th anniversary signed World of Warcraft Print ($20,000 USD).
Most recently, eBay eliminated seller fees for anyone selling sneakers for over $100 USD.