20 Must-See Exhibitions Across the Globe for 2020
From The Met to The Louvre, mark your calendars for these unmissable museum shows.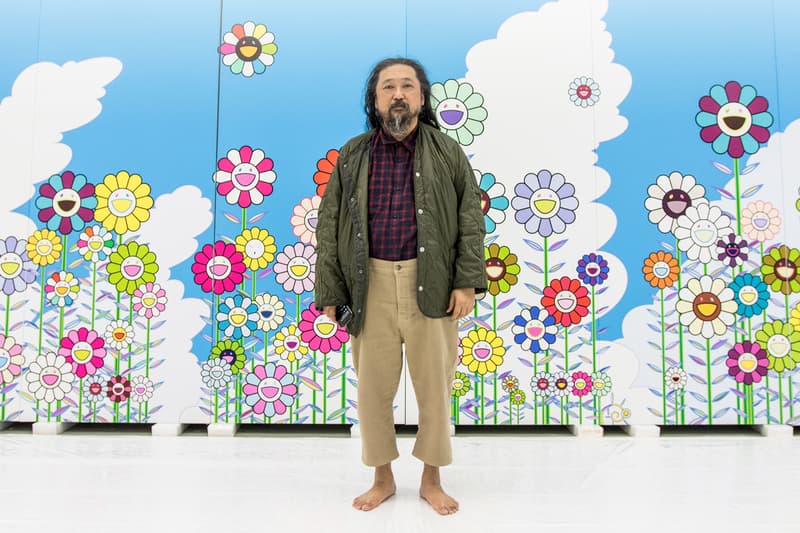 The past decade saw worldwide museum attendance escalate to great numbers with The Louvre in Paris attracting a record-breaking, 10 million visitors in 2018 and The Metropolitan Museum of Art in New York City wrangling approximately seven million attendees that very same year. These numbers are proof that there is a growing interest in art and design with international institutions also planning new ways to elevate their programming to reel in even more art-seekers in the months to come.
While there are a ridiculous amount of exhibitions to check out this year, HYPEBEAST has formed a comprehensive list of the highly-anticipated presentations at some of the most notable museums worldwide. Check out the 20 must-see exhibitions across the globe for 2020 below and let us know which ones you plan on visiting.
Leonardo da Vinci Retrospective
Dates: On view until February 24
To commemorate the 500-year anniversary of Leonardo da Vinci's death, the Louvre is hosting a landmark retrospective of the Renaissance master. The Parisian institution currently holds the largest collection of da Vinci's paintings, displaying these historic pieces alongside a series of sculptures and 22 drawings including da Vinci's long-coveted Vitruvian Man study of the male human form.
Accompanying the survey is the museum's first virtual reality experience that will allow visitors to get an immersive look at the creation of the Mona Lisa.Purchase tickets here.
Louvre Museum
Rue de Rivoli
Paris 75001
France
"James Turrell: Passages of Light"
Dates: On view until March 28
Seminal American artist James Turrell is currently the focus of a major survey at Mexico City's Museo Jumex. Entitled "Passages of Light," the sprawling presentation features a series of meditative light-based installations alongside photographs and sketches pulled from the archives of Turrell's extensive oeuvre. Highlights include the artist's latest Ganzfield installation that welcomes visitors with a modulating field of diverse colors, Wedgework that encompasses false barriers with manipulated light, as well as scale models of the artist's ambitious land art project in Arizona's Roden Crater.
Museo Jumex
Blvd. Miguel de Cervantes Saavedra 303
Granada, Miguel Hidalgo, 11520
Ciudad de México, CDMX
Mexico
"Jacques-Louis David Meets Kehinde Wiley"
Dates: January 24 to May 10
In a new momentous exhibition at the Brooklyn Museum, Kehinde Wiley's renowned portrait of Napoleon Leading the Army over the Alps (2005) will be mounted beside the work in which it was based: Jacques-Louis David's Bonaparte Crossing the Alps (1800-1). By placing both works together, the institution aims to explore how race, masculinity, power, and identity are evoked within portraiture and the genre's longstanding history.
While David's representation champions the French general (portraying his likeness and all), Wiley's subject couldn't be the more opposite: an unnamed man of color clad in streetwear clothing. The show will also mark the first time David's original version of the painting will be on view in New York.
Brooklyn Museum
200 Eastern Pkwy,
Brooklyn, NY 11238
"Picasso and Paper"
Dates: January 25 to April 13
The Cleveland Museum of Art and Musée national Picasso are working together on a momentous exhibition that will focus solely on Pablo Picasso's prolific works made using paper. Set to take place at the Royal Academy of Arts in London, the presentation aptly dubbed "Picasso and Paper" will display over 300 works encompassing collages, sculptures, drawings, archival photographs and more.
Notable pieces include the legendary Spanish artist's cubist paper collés, sketchbooks, and studies for Les Demoiselles d'Avignon — a large oil painting created by Picasso in 1907 that is part of a series portraying nude female prostitutes in a street in Barcelona.
Royal Academy of Arts
Burlington House, Piccadilly
Mayfair, London W1J 0BD
United Kingdom
"Tyler Mitchell: I Can Make You Feel Good"
Dates: January 25 to May 18
The rising 24-year-old photographer and filmmaker Tyler Mitchell, known for capturing Beyoncé's portrait on the cover of Vogue, will soon launch his first solo museum show at The International Center of Photography in New York City. Entitled "I CAN MAKE YOU FEEL GOOD," the presentation will be one of the inaugural shows at ICP's new building in the Lower East Side.
The exhibit will display several prints, video, and installation works that explore Mitchell's concepts of a "Black visual utopia," as per ICP. One of the highlights is the Idyllic Space video installation complete with AstroTurf and white picket fences, encouraging museum attendees "to lie down and watch scenes of Black youths enjoying simple pleasures in suburban settings where they appear sensitive, free, and effortless."
International Center of Photography
79 Essex St.
New York, NY 10002
SCAI 30th Anniversary Exhibition
Dates: January 25 to February 8
To celebrate the 30th anniversary of the gallery's establishment, leading contemporary art gallery SCAI Bathhouse will host a group exhibition featuring works by renowned international artists. The decades-spanning institution is located in Yanaka, a town with an atmosphere that is reminiscent of Old Tokyo with the gallery itself being inside a former bathhouse. Participating artists in the exhibition include Anish Kapoor, Takashi Murakami, Jenny Holzer, Yoshitomo Nara, Lee Ufan, among others.
SCAI Park
TERRADA Art Complex 5F
1-33-10 Higashi Shinagawa, Shinagawa-Ku
Tokyo 140-0002
Japan
Donald Judd Retrospective
Dates: March 1 to July 11
The Museum of Modern Art in New York City will host a major survey on acclaimed American minimalist artist, Donald Judd. The forthcoming show signals the first U.S. retrospective in over 30 years for the late contemporary art icon. The MoMA will showcase Judd's signature sculptures that feature boxes, stacks, and progressive forms alongside 60 paintings and drawings. Altogether, the sprawling presentation will highlight the artist's visionary object-making that relinquished illusory and metaphorical concepts.
The Museum of Modern Art
11 W 53rd St.
New York, NY 10019
"Photography's Last Century: The Ann Tenenbaum and Thomas H. Lee Collection"
Dates: March 10 to June 28
To commemorate its 150th anniversary this year, the Metropolitan Museum of Art will present a landmark photography exhibition encompassing iconic works by the art genre's most influential practitioners. Pulled from the prolific collection of Ann Tenenbaum and Thomas H. Lee, works by Cindy Sherman, Dora Maar, Paul Strand, Andy Warhol, Diane Arbus, Walker Evans and more will go on display at the historic institution. Highlights include Sherman's intimate series of portraits from her "film stills," Evans' shadow self-portraits from 1927, and Strand's 1916 photographic view from the viaduct that signaled his departure with Pictorialism and foray into the more progressive modernism movement.
The Metropolitan Museum of Art
1000 5th Ave
New York, NY 10028
Andy Warhol Retrospective
Dates: March 12 to September 2020
This March, Tate Modern will bring the first major retrospective of Andy Warhol to its institution in the United Kingdom in nearly 20 years. Rarely seen works by the late pop art icon will be shown in the museum, including Warhol's ubiquitous screen prints of Marilyn Monroe, Coca-Cola and Campbell's soup cans. One of the highlights is 25 works from the artist's Ladies and Gentlemen series that encompasses portraits of Black and Latinx drag queens as well as trans women.
The Metropolitan Museum of Art
1000 5th Ave
New York, NY 10028
"Tatiana Bilbao – Architecture from Outside In"
Dates: March 21 to August 16
Acclaimed Mexican architect Tatiana Bilbao will be the focus of a landmark exhibition at the San Francisco Museum of Modern Art this March. Entitled "Architecture from Outside In," the architecture-focused presentation will examine Bilbao's progressive projects in her wide-ranging portfolio that spans social-housing prototypes, her masterplan for San Francisco's Hunters Point neighborhood and multi-dwelling residential buildings. Works to go on display include scale models, drawings and photographs that shed a light on the architect's extensive research and proposals behind her dynamic designs.
San Francisco Museum of Modern Art
151 3rd St.
San Francisco, CA 94103
Destiny Deacon Retrospective
Dates: March 27 to August 9
The National Gallery of Victoria in Melbourne is gearing up to launch the largest retrospective of seminal Australian aboriginal artist, Destiny Deacon. Aptly dubbed "Destiny," the sprawling exhibition will spotlight over 100 multi-disciplinary works made by Deacon in her prolific career that spans three decades. A descendant of the Kuku and Erub/Mer tribe, Deacon's interdisciplinary pieces are informed by personal experiences, comedy, tragedy, theft, and reclamation. She offers "a nuanced, thoughtful, and at times, an intensely funny snapshot of contemporary Australian life," said the museum in a statement.
National Gallery of Victoria
180 St Kilda Rd
Melbourne VIC 3006
Australia
"Vera Lutter: Museum in the Camera"
Dates: March 29 to August 9
Acclaimed New York-based artist Vera Lutter was invited to work in residence at the Los Angeles County Museum of Art from February 2017 to January 19. During her two-year residency, Lutter developed a striking body of work that revolves around her longstanding applications of the camera obscura technique. In her photographic process, she inverts black and white tones so that her landscape images appear stark and ethereal. For this project, the artist captured the museum's campus architecture, galleries, and the institution's collections.
Los Angeles County Museum of Art
5905 Wilshire Blvd
Los Angeles, CA 90036
Cindy Sherman Retrospective
Dates: April 1 to August 31
Fondation Louis Vuitton will hold a decades-spanning exhibition of Cindy Sherman's influential work. The fashion establishment's "A retrospective (1975 – 2020)," will showcase unseen works alongside diverse pieces that the artist developed in the early years of the last decade. Altogether, the presentation brings together 170 pieces comprised of over 300 images from diverse bodies of work including her Untitled film stills, Rear Screen Projects, Broken Dolls, History Portraits, and many others.
Louis Vuitton Foundation
8 Avenue du Mahatma Gandhi
Paris 75116
France
Niki de Saint Phalle Retrospective
Dates: April 5 to September 7
In springtime, MoMA PS1 will host the first New York museum exhibition surrounding the visionary work of influential artist and activist, Niki de Saint Phalle. The forthcoming presentation will bring together 100 works including her early pieces from the 1970s until the artist's death in 2002. Saint Phalle's large-scale outdoor sculptures, prints, drawings, jewelry and archival material will go on display at the Long Island City institution. The artist is widely known for subverting traditional art practices, carving her own artistic path that largely encompassed assemblage and performative modes of object making.
MoMA PS1
22-25 Jackson Ave
Long Island City, NY 11101
"Heatherwick Studio: Building Soulfulness"
Dates: April 8 to June 14
Last March, acclaimed British designer Thomas Heatherwick launched the massive Vessel public landmark at New York City's Hudson Yards district. The British architect and his firm will soon be the focus of a new exhibition at Tokyo's Mori Museum this April. The presentation is divided into six sections: "Coming Together," "Connecting with Everyone," "Experiencing Sculptural Space," "Feeling Nature in Urban Space," "Building Old to the Future" and "Playing and Using." Altogether, the exhibit aims to show how the firm's whimsical, groundbreaking projects spark dialogue with the natural environment.
Mori Museum
Sky Gallery, Tokyo City View
52F, Roppongi Hills Mori Tower
"Allied with Power"
Dates: April 24 to July 26
Pérez Art Museum Miami will launch a massive exhibition focusing on multifaceted pieces made by African Diaspora artists culled from the collection of the institute's founders, Jorge M. and Darlene Pérez. The vast selection of works touches upon numerous themes including identity, spirituality, politics, and the complexities of today's society. Artists featured in the show include Rashid Johnson, Kara Walker, Isaac Julien, Zanele Muholi and many more.
Pérez Art Museum Miami
1103 Biscayne Blvd
Miami, FL 33132
"Norman Rockwell: Imagining Freedom"
Dates: May 3 to August 23
Acclaimed American illustrator Norman Rockwell is the subject of a major survey at the Denver Art Museum this spring. Entitled "Imagining Freedom," the forthcoming presentation will revolve around Rockwell's works that explored Franklin D. Roosevelt's notion of the "four freedoms" which he addressed in his historic 1941 speech. Rockwell is widely-recognized for his detailed illustrations that graced the pages of The Saturday Evening Post, commercial ads such as Santa Claus drinking Coca-Cola, and his politically-charged works that addressed racial inequality, labor, and World War II.
Denver Art Museum
100 W 14th Ave Pkwy
Denver, CO 80204
"Kusama: Cosmic Nature"
Dates: May 9 to November 1
This May, the New York Botanical Garden will host a most unmissable presentation featuring the interdisciplinary works of iconic Japanese artist, Yayoi Kusama. Entitled "Kusama: Cosmic Nature," the sprawling exhibition will span the 250 acres of the institution's winding outdoor landscape alongside its historic indoor spaces. Highlights of the show include new monumental sculptures Dancing Pumpkin (2020) and I want to Fly to the Universe (2020), multiple installations portraying the artist's ubiquitous floral and polka dot motifs, and an all-new Infinity Mirrored Room dubbed IllusionInside the Heart (2020). Plan your visit at NYBG's website here.
New York Botanical Garden
2900 Southern Blvd
The Bronx, NY 10458
Henri Matisse Retrospective
Dates: May 13 to August 31
To pay homage to Henri Matisse's 150th birthday this year, Centre Pompidou in Paris will host an immense exhibition featuring the masterful modern artworks of the legendary painter. Classic works will be loaned by the Paris National Museum of Modern Art alongside the Grenoble museum. Overall, the show will be divided in nine sections that deeply examine his prolific career starting with his emergence in 1890 up until the 1950s. Matisse's relationships with renowned authors will also be one of the highlights of the exhibit, presenting his illustrations for poems penned by Mallarmé and Louis Aragon. Visit Centre Pompidou's website for further details.
The Centre Pompidou
Place Georges-Pompidou
Paris 75004
France
"Tracey Emin/Edvard Munch: The Loneliness of the Soul"
Dates: November 15 to February 28, 2021
This November, the United Kingdom's Royal Academy of Arts will launch a dynamic exhibition surrounding seminal artist Tracey Emin's longstanding fascination with the Expressionist master, Edvard Munch. One of the earliest examples of Emin's tribute to Munch can be observed in the film entitled HOMAGE TO EDVARD MUNCH AND ALL MY DEAD CHILDREN. The work opens up with the female artist completely nude while curled up on a fetal position atop a wooden jetty in Oslo Fjord in Asgardstrand — a picturesque town in Norway where the museum notes Munch has painted several of his most iconic works. The exhibition is being organized in partnership with the Munch Museum in Oslo.
Royal Academy of Arts
Burlington House, Piccadilly
Mayfair, London W1J 0BD
United Kingdom