Lo Village Drops Funky New Single "NERD"
"Continue to be different and resist status quo no matter what."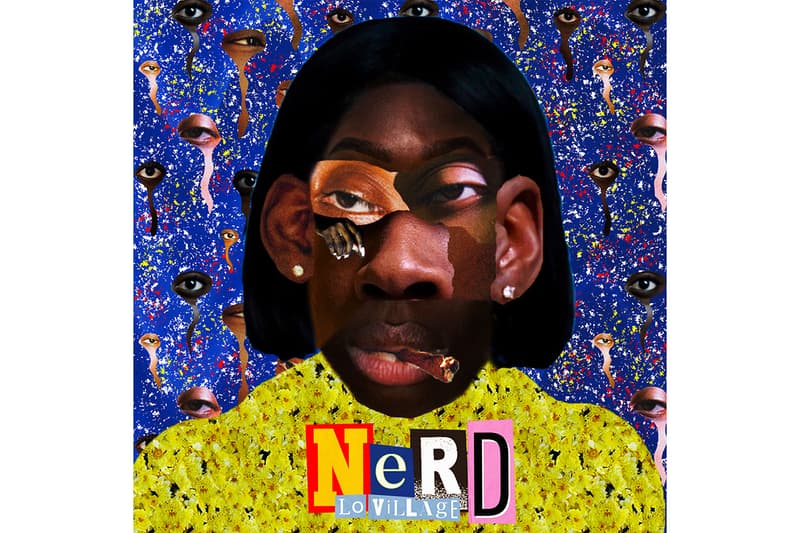 A new voice is rising from the DMV in the form of Lo Village, a hip-hop/R&B trio composed of MCs Kane, Charles Tyler and songstress Ama. Prepping for the release of a new EP, the fresh act is offering their latest single "NERD (No One Ever Really Dies)," a funky three-minute cut helmed by New York-based producer Frankis.
Harking back to the golden era of hip-hop, Kane and Tyler exchange bars with slick, old-school flows while Ama delivers rare bars of her own. The trio rally a message of immortality through individuality, reflecting on the idea of eternal life by staying true to one's self. "Our understanding of this, which is conveyed through the song, is that people and outside forces will always try to "kill" you: whether it's for things that make you unique or just different from everybody else," they explained. Kane added, "Even though they will try to assassinate your character, no one ever really dies. Continue to be different and resist status quo no matter what."
Speaking on the new EP, Lo Village sees the project almost like a rebirth. They're confident that it's their strongest effort yet, combining techniques and lessons they've learnt from their last two releases. With a passionate and more determined sound, the trio is ready to step up as one of the DMV's strongest contenders. "This upcoming EP was created with new beginnings in mind, although we've released two projects prior, this feels like our debut," Kane said.
Its been a long eight years since their inception in 2011, but despite the drastic changes they've undergone, the group remains steadfast in keeping their vision of being the voice of a new generation. "Lo Village is for the children," they simply describe themselves.
Stream Lo Village's "NERD" on Spotify below.