Atlanta Rapper MadeinTYO Showcases the Seasonal Streetwear Offerings From Saks Fifth Avenue
From traditional suiting to winter wear.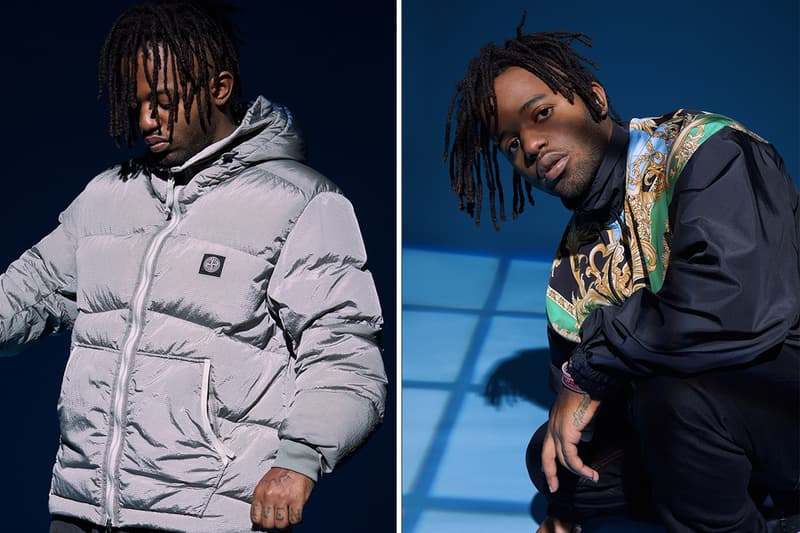 A pioneer of department stores delving into streetwear, Saks Fifth Avenue shows off its selection of seasonal garbs that meet at the intersection of luxury and laid back looks. The latest editorial for the retailer continues to blur the line between high-end and streetwear by serving up pieces that meld the traditional forms of fashion with what's current. Sporting the latest selections — including looks from Versace, Stone Island, Balmain, Givenchy, Fendi and Valentino — Atlanta rapper MadeinTYO, who uses both music and fashion as a means of expression, fronts the spread. "Music is one side of my self-expression — the things that I sonically want to get out of my head or off of my chest," he says. "Fashion is more of a visual release for me, which I think goes hand-in-hand with my music."
Balmain & Fendi | Traditional Suiting Redefined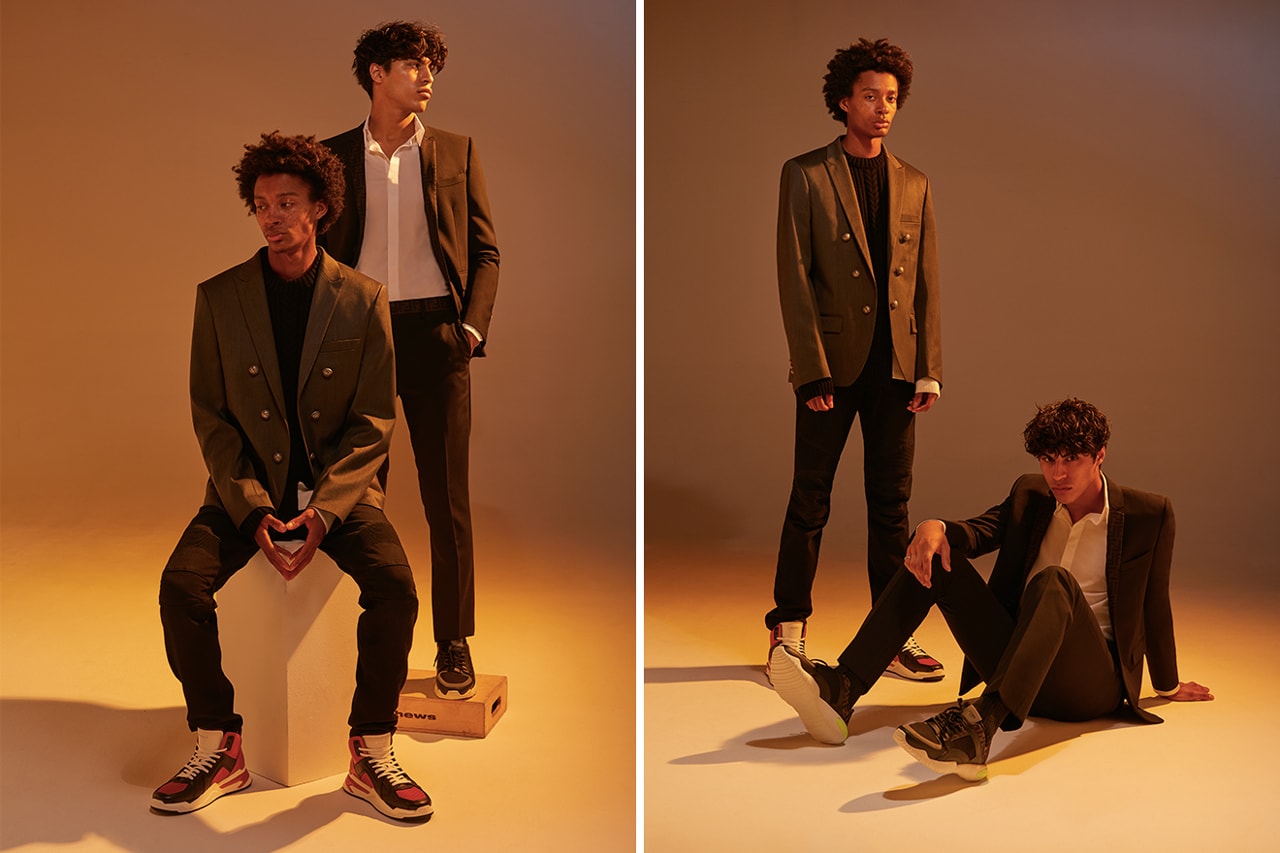 The idea of conventional suiting is challenged with looks from Fendi and Balmain. The former finds inspiration in its country's own expertise on the buttoned-up look. Tailoring is kept svelte from both the black jacket down to slim-legged trousers, featuring a single pleat down the thigh. The Fendi jacquard is oriented along the lapel and the pant's waist paneling for a flashy ornament. Similar tonal features and printed motifs are also seen in the footwear options, while a sneaker adds a not-so-serious touch.
Balmain presses forward with the same intention. Traditional principles for formal attire are bent by the Parisian purveyor, with the gray jackets exaggerated silhouette. Underneath, a classic fisherman sweater is deconstructed, juxtaposing cable knit with classic stripes. Stone-washed jeans feature biker detailing, articulated knees and eye-catching hardware. Retro sneakers hit the feet in a distinct color palette of red, black and white to complete the styling.
Valentino & Versace | Streetwear Staples Turned Luxe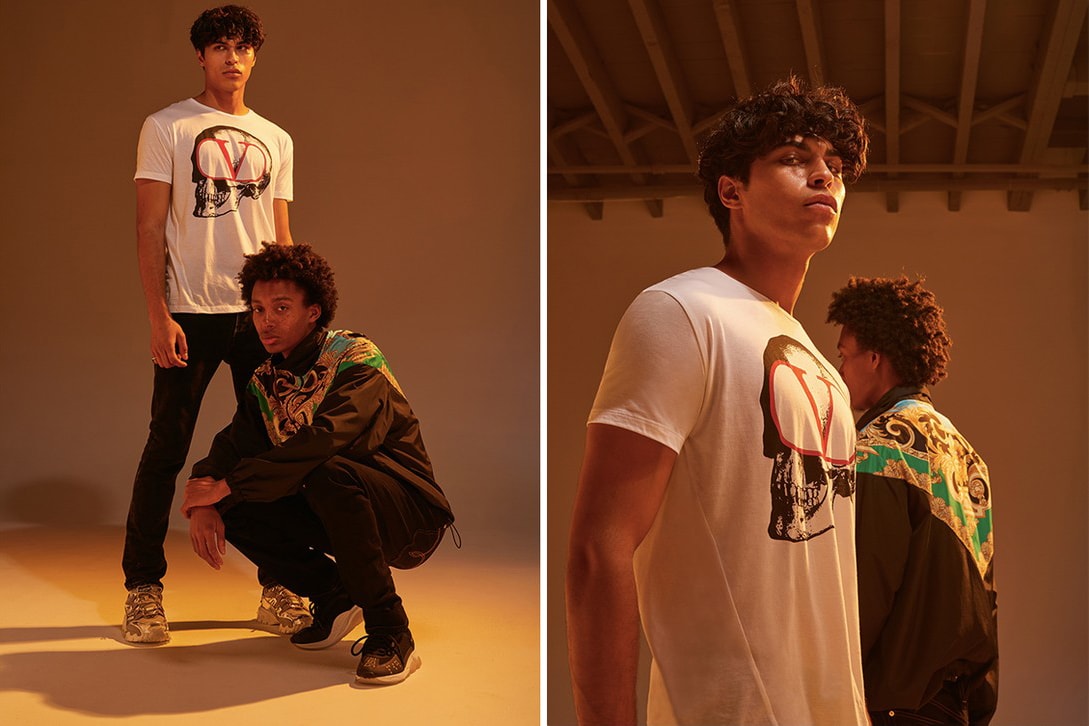 The coupling of Valentino and Versace offerings further illustrates the extent at which luxe and street are intertwined. First-time collaborators, Valentino and Undercover, show off a T-shirt, featuring a skull graphic interrupted by the Italian's house emblem. Denim paired with the cobranded Undercover Jun Takahaski x Valentino Garavani Climbers sneakers complete the outfit.
Versace's well-established design codes appear in the Italian label's sporty get-up. A black windbreaker is printed with the brand's classic use of baroque elements, while slim fit jeans see accents of gold stitching and are stylized with safety pins. Casual footwear pulls together the ensemble while boasting a sock-fit for added comfort.
Stone Island & Givenchy | Style and Function for Cold Weather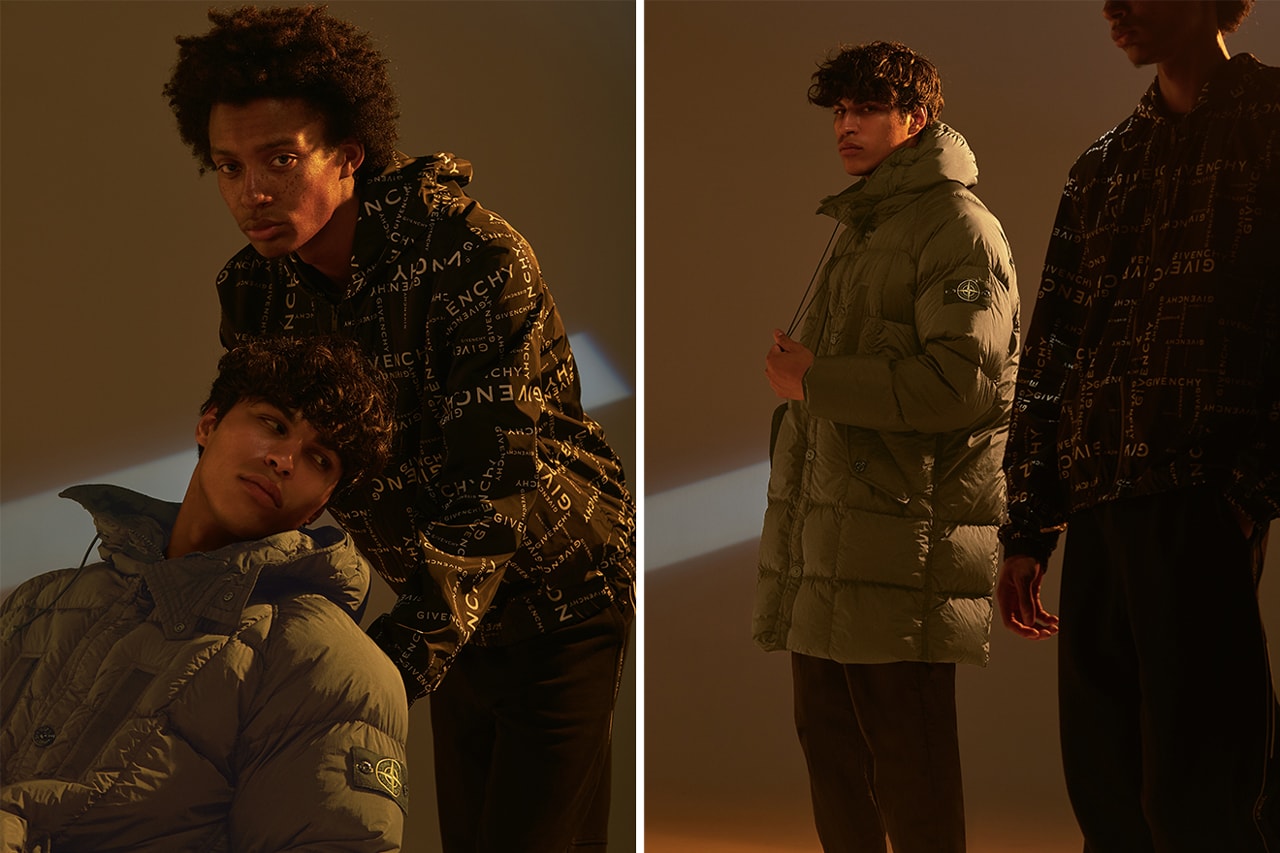 Stone Island and Givenchy's collections both offer utility matched with a fashion-sensibility. Stone Island has long been commended for its ability to merge function and style, as seen on its puffer jacket with kangaroo pockets and adjustable hoodie and technical track pants. MadeinTYO rocks another winter-ready 'fit, featuring a quilted thigh-length silver jacket equipped with warm pockets and a mock-neck that can be affixed over the head.
Givenchy also finds a balance between style and pragmatism. Its version of cold-weather layering shows off a striking jacket design, featuring an all-over print of the French luxury label's logo, paired with logo tape pants.
Head over to saks.com to shop the curated selection of looks. Also, be sure to follow @thesaksman on Instagram.