Jermaine Dupri Announces 'So So Def Female Cypher' Following Female Artist Comments
Referring contemporary female hip-hop as "stripper rapping."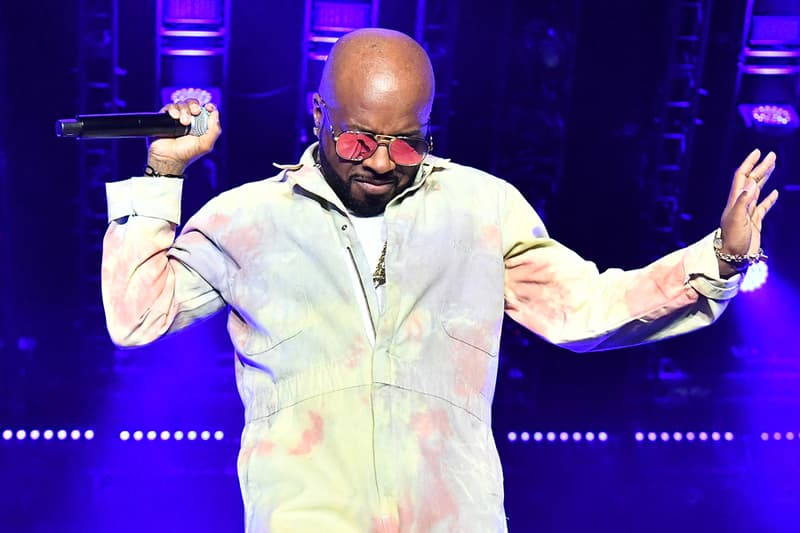 Following countless messages of fans and female rappers strongly disagreeing with his comments, hip-hop legend Jermaine Dupri has announced the So So Def Female Cypher.
The So-So Def entrepreneur and producer made the announcement via Instagram, stating:
"After all the calls, DMs, angry tweets and other messages saying 'I am a major gatekeeper in the hip hop world, why don't I invest in a female who is out here hustling and making a name for herself?' I decided to create the #SoSoDefFemalecypher. Details coming soon."
This week, Dupri referred to the contemporary female hip-hop game as "stripper rapping." He said most female rappers are rapping about the same things. As he put it "As far as rap goes, I'm not getting who is the best rapper. I'm getting, 'Oh you've got a story about you dancing in the club.'"
Since these comments have been made, the likes of Cardi B and Doja Cat have strongly disagreed with his statements. Ari Lennox took to Instagram Live to diss Dupri, and even 6lack came out in disagreement on Twitter.
Stay tuned as the story develops.
In other music news, Eve dropped "Reload," her first single in six years.
ari lennox made a diss song for JD ? i'm crying this shit had me rolling ??? #JermaineDupri #arilennox pic.twitter.com/hfqQtH5csf

— Hot Girl Britt ? (@B_r_i_t_t_96) July 12, 2019
women in hip hop don't need representation/approval from men (ya cypher sounds more reactive than proactive). if u don't have a fav artist that hits on the subjects u wanna hear, u could solve that wit a quick search & some support. plus, IF they do wanna talk about sex, they can https://t.co/9nX46FDUia

— black (@6LACK) July 12, 2019