Samsung Developing Foldable Augmented Reality Glasses
According to its latest patent.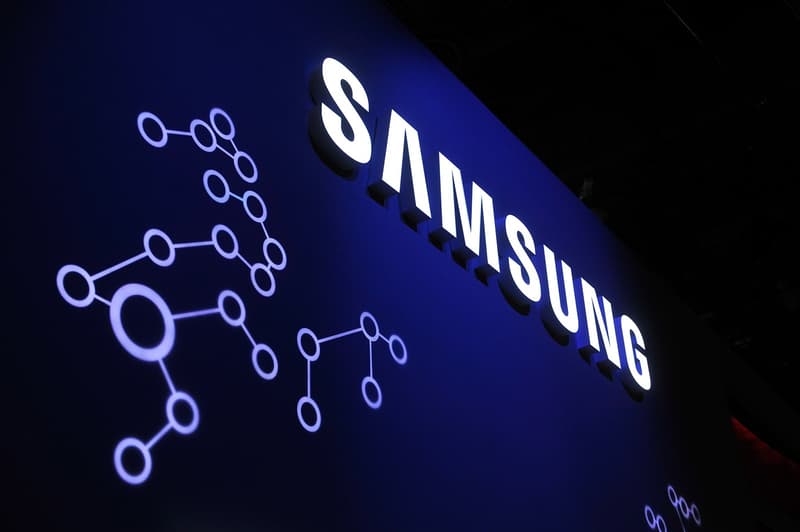 According to new reports, it appears Samsung is exploring the development of augmented reality based on a recently filed patent application. The application submitted by Samsung to the US Patent & Trademark Office details foldable glasses with very thick frames meant to store the electronic tech, similar to the Samsung Gear VR.
Although the designs are in its infancy, it showcases an eyepiece able to automatically switch on when the glasses are unfolded. This is to ensure the glasses aren't running when they're not supposed to. When unfolded, the tiny projector mounted on the glasses will beam imagery on a small display that will appear in front of the user.
It will also utilize magnetic sensors to ensure the glasses stay in its unfolded position no matter if the user, turns their head or accidentally get crooked.
However, since this is only a patent, there's no telling if the product will ever be made or sold for commercial use. But it is worth noting Samsung is using ARM-based processors as an example of tech it would run on, meaning the company could develop them if it ever decided to.
In other tech news, Facebook has been fined $5 billion USD by the FTC for privacy issues.
Samsung Invents Augmented Realty Smartglasses that will compete with Huawei's Upcoming Gentle Monster AR Glasses https://t.co/XGgds79qlv pic.twitter.com/umQJ7TLaQW

— Patently Mobile (@PatentlyMobile) July 12, 2019
Samsung seeks patent on folding AR glasses with frame-activated screen https://t.co/km5iGPX6tJ pic.twitter.com/66J9BsRIOD

— Rania Reda (@Rania__Reda) July 12, 2019
?Samsung maybe exploring the idea of foldable augmented reality glasses according to patent applications first spotted by Patently Apple
-#samsung #foldable #ar #smartglasses #gadget #tech #augmentedreality #patent #uspto pic.twitter.com/2jC54fzQM1

— DigiSlice® (@DigiSlice) July 13, 2019