Cardi B and Doja Cat Refute Jermaine Dupri's Contemporary Female Hip-Hop Artists Remarks
Twitter is not pleased with the "Welcome To Atlanta" rapper.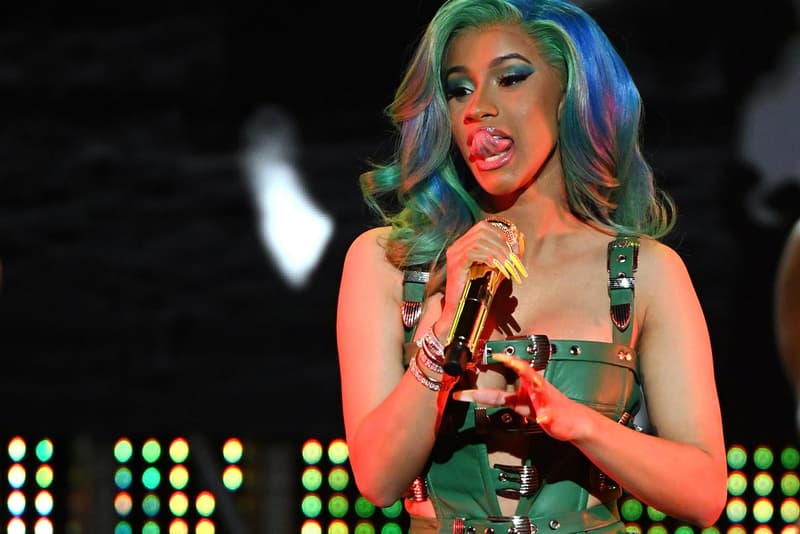 Jermaine Dupri recently joined the pop culture-heavy People Now show to discuss the everlasting impact of Da Brat and spoke his mind on today's female hip-hop artists. The So So Def founder and "Welcome to Atlanta" rapper started off positive, ticking off the legacy left by Da Brat, before changing gears to express less-than-positive thoughts about modern women rappers.
"Since [Brat], female rappers have been able to … sell a lot of records — actually a lot more records than guys," explained Dupri. When asked about his favorite contemporary female artist, however, Dupri expressed some disappointment. "I feel like they all rapping about the same thing and I don't think they're showing us whose the best rapper. For me, it's like strippers rapping. As far as rap goes, I'm not getting who is the best rapper. I'm getting, 'Oh you've got a story about you dancing in the club.'"
The backlash was swift. Cardi B, a former stripper herself, took to Instagram to upload a pair of videos directly addressing Dupri. "Don't blame that shit on us," Cardi began. "If ya'll ain't the ones supporting [female rappers.] … There's a lot of female rappers that be rapping they ass off and don't be talking about they pussy and don't be talking about getting down and dirty, and y'all don't be supporting them!" Cardi called out a few of her contemporaries, including Rapsody, Tierra Whack and Kamaiyah. "Ya'll gotta start putting these girls more on ya'll blogs. … Play their music on the radio."
Doja Cat was similarly not impressed, calling out "Jermayn Durpi" for not "listen[ing] to [enough] music. … The fucking ignorance is amazing to me. If you were right, then how do I know so many female rappers who are so talented and talk about other things?"
Dupri has yet to respond to either the overwhelming controversy or the direct callouts from Cardi and Doja. Watch his People Now appearance and behold the multitude of reactions below.
Most recently, Cardi appeared on Ed Sheeran's star-studded No 6 Collaborations Project.
This chick dojacat outta control lmaooo I love her pic.twitter.com/XAn7VqFlxd

— Jay ? (@JayUncut) July 11, 2019
— Jay ? (@JayUncut) July 11, 2019
It's literally Not me get up ten , I like it , thru your phone , be careful and my mixtapes was not about my pussy soooo…stop it ! And if bitches wanna rap about they pussy so What ? Is the most powerful feature on a woman's body ! It gives birth and shit it pays bills . https://t.co/NS3EpMUppe

— iamcardib (@iamcardib) July 12, 2019
Jermaine Dupri really had the nerve to sit and say that female rappers rap about the same thing when a majority of the male rappers out right now are rapping about nothing but sex, money, and drugs pic.twitter.com/c1YSlAFuF6

— Kayla Taylor (@kaylamofff) July 12, 2019
So I guess Jermaine Dupri is gonna skip over the fact that damn near every male rap is about popping pills, drinking lean, selling drugs, partying, and money. Typical misogynistic hypocrisy. pic.twitter.com/2uIYCLDFhE

— Draculina ? (@MirandaLovesGD) July 12, 2019
LMFAOOO @ Jermaine Dupri ignorant ass comment of female rappers only rapping bout the same thing when male rappers have rapped about money sex & drugs FOR YEARS. Oh the double standard. Anyways 8 female rappers have charted on BBH100 so far, the most in any year??‍♀️

— rojelio (@rojelioooo) July 12, 2019
Now @jermainedupri you been in this game for way too long to act like you don't know how shit works. Lol There's PLENTY of female lyricists that rap at high levels, always has been, but sex sells more than talent and intellect combined sooooo what you gone do about that, hmm? pic.twitter.com/IRsog46AEc

— GIFTED MOTHAFUCKIN GAB (@Gifted_Gab) July 11, 2019
Join Our Discussions on Discord
The HYPEBEAST Discord Server is a community where conversations on cultural topics can be taken further.