French Champion Antoine Griezmann Signs With Barcelona
Saying goodbye to Atlético Madrid after five years.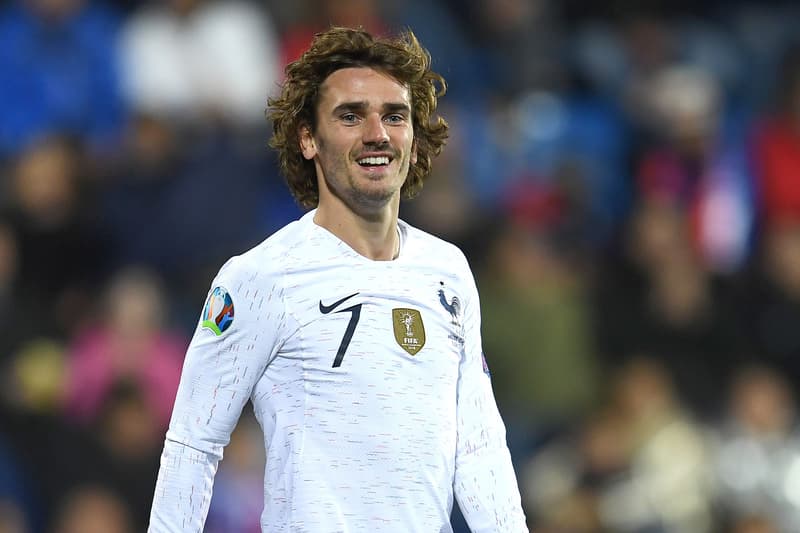 Antoine Griezmann's long-awaited move from Atlético Madrid to La Liga rivals Barcelona has finally been completed today after the Catalan club paid the French World Cup Champion's buyout fee of €120 million EUR (approx. $135 million USD).
According to an official statement shared by Barça, the 28-year-old forward will sign a five-year deal (tying him to Camp Nou until June 30, 2024), with a staggering release clause of €800 million EUR (approx. $900 million USD). However Atlético believe they are owed more for the player and are planning on taking Barcelona to court for €200 million EUR (approx. $225 million USD), claiming Griezmann made a deal to join Barça in July when the buyout clause was still set at that price.
"Atlético de Madrid considers that the deposited amount is insufficient to cover his buyout clause, since it is obvious that the agreement between the player and FC Barcelona was closed before the clause was reduced from EUR 200 million to EUR 120 million. It was also prior to the date on which the clause was modified the communication that the player made on 14 May announcing his disassociation from the club," reads a statement on Atlético Madrid's site.
Atlético Madrid played home to Griezmann since 2014 after his €30 million EUR (approx. $34 million USD) move from Basque club Real Sociedad. During his time with Atlético, Griezmann scored 133 goals in 256 appearances. He also made a Champions League Final appearance with Atlético in 2016, the same year which saw him place third for the Ballon d'Or, losing to Messi and Ronaldo. He also helped the club win the Europa League, UEFA Super Cup and Spanish Supercopa.
In a Twitter post shared by Atlético Madrid in May, Griezmann thanks the club for the past five years he's spent there. "I wanted to thank you for all the love you've given me in these five years, in which I've won my first important trophies with a club. They were incredible moments that I will always remember. The truth is you're in my heart," he says. "It isn't easy for a player to receive so much love. That's why I wanted to tell you today so that you're the first to know after the [head] coach and the club. I've given my all on the pitch, I've tried to behave well. Thank you so much, and goodbye."
Stay tuned for Antoine Griezmann's official debut for Barça. For more football news Neymar reportedly accepted transfer back to Barcelona.
. @AntoGriezmann: "These five years have been incredible. Thank you very much for everything, I carry you in my heart." pic.twitter.com/uz1jwQj1Sg

— Atlético de Madrid (@atletienglish) May 14, 2019