Rexx Life Raj & ALLBLACK Unite for First 'En Route' Single "Rich"
Rexx Life Raj has a new EP on the way.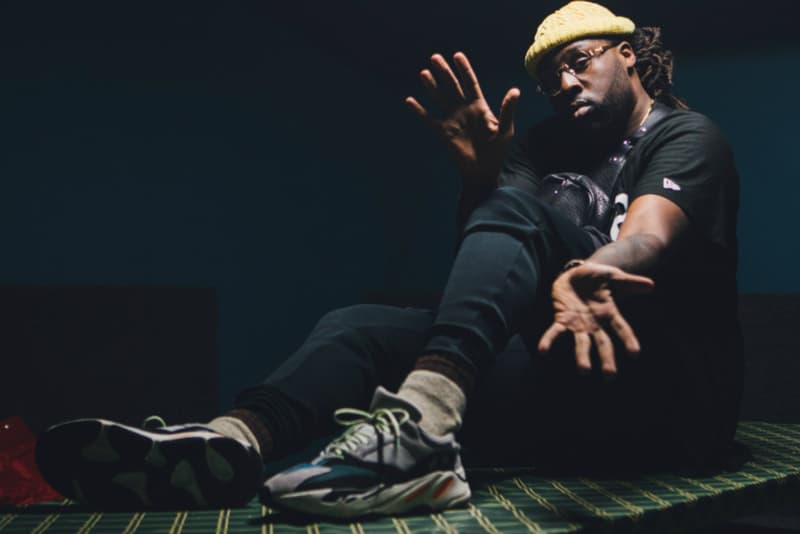 Back in November of 2018, Rexx Life Raj teamed up with producer Kyle Poppy to deliver the California Poppy EP. Now, the multi-talented singer-songwriter is revealing plans for another new EP titled En Route. Made up of three new tracks, Rexx Life Raj's En Route EP will support the launch of the promotional campaign for his next studio album, which is expected to hit streaming services and similar platforms in the final months of this year. To introduce En Route, Raj is reconnecting with Oakland star-in-the-making ALLBLACK for a new, DTB-produced single known as "Rich."
"I was in the studio with DTB wrapping up my album and he told me ALLBLACK had a session after me," Rexx Life Raj recalls, breaking down the back-story behind his latest single. "I said 'Load me up, I'm no bitch.' The rest is history."
"My whole thing with music when I put it out, is I want it to have staying power," Rexx Life Raj previously explained to us, sharing some insight into the creative process that births records like "Rich." "I want my shit to be around for a minute, so I'll be really invested in my records, because so many songs are here and gone hella fast. If you follow the trends of what's hot … in the next year or two, that's not what's hot anymore, so you're music's not going to be hot anymore. I'm just creating in a space where I f*ck with this beat because I like this beat and not only because others f*ck with it … I rap like this because I like to rap like this, not because other people rap like this or that."
You can check out Rexx Life Raj and ALLBLACK's new collaborative single "Rich" below. Rexx Life Raj's En Route EP is scheduled to see release on July 26.