Russell Westbrook's Trade to Houston Rockets Sends Social Media Into a Frenzy
The OKC Thunder guard is swapped for Chris Paul and several draft picks.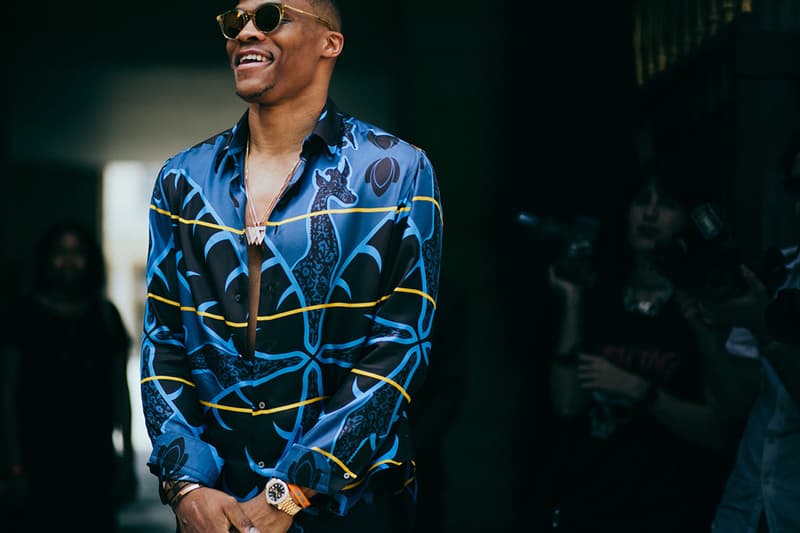 ESPN's Adrian Wojnarowski broke the news yesterday that Oklahoma City Thunder star Russell Westbrook is headed for the Houston Rockets. The Texan team reportedly landed the trade after agreeing to swap Chris Paul, as well as several NBA draft picks in the coming years.
According to Wojnarowski, the Rockets was Westbrook's preferred team as it reunites him with former teammate James Harden. Fans on social media went haywire after Wojnarowski's Tweets, pummeling the thread with gifs, memes and comments to express a number of reactions. Posts ranged from dismay and disappointment to anticipation for what's to come as Harden and Westbrook reunite.
Scroll below to see what some users had to say.
The Oklahoma City Thunder have agreed to trade Russell Westbrook to the Houston Rockets for Chris Paul, first-round picks in 2024 and 2026, pick swaps in 2021 and 2025, league sources tell ESPN.

— Adrian Wojnarowski (@wojespn) July 12, 2019
— . (@Ramseyy__) July 12, 2019
Things were Superbad between CP3 and Harden pic.twitter.com/5Q6H7lYSmt

— Mike Camerlengo (@MCamerlengo) July 12, 2019
"Russ are you staying in OKC this year?" pic.twitter.com/ijJyHFxnTP

— Jake German (@JakeGerman95) July 12, 2019
I'll take cp3 over Russ any day though

— Vibes (@vibes95) July 12, 2019
Harden teaming up with Westbrook after Harden failed to win a ring in Houston with CP3: pic.twitter.com/DtMYFzUMLk

— ­ ™ (@ZenthicZhanchi) July 12, 2019
— 紅crimson ? (@KlNGCRlM) July 12, 2019
— NelsonSuarez156 (@NelsonSuarez156) July 12, 2019
CP3 on set at a State Farm commercial: pic.twitter.com/nE02DBvZpc

— Lenny Sutton (@ChinoLTS) July 12, 2019
Hahahahah rockets with okc 2012 squad tho ?

— westcoasttilt (@westcoasttilt) July 12, 2019
Can confirm, only one ball.

— Brad Hill (@brad_hill_) July 12, 2019
Waive Chris Paul and he'll sign vet minimum with the lakers easy peasy pic.twitter.com/ZZUEh4GbYS

— that moment when theres a moment (@Dustyybunn) July 12, 2019