US Lawmakers Want to Ban Facebook and Big Tech from Issuing Cryptocurrency (UPDATE)
The legislation has already been drafted.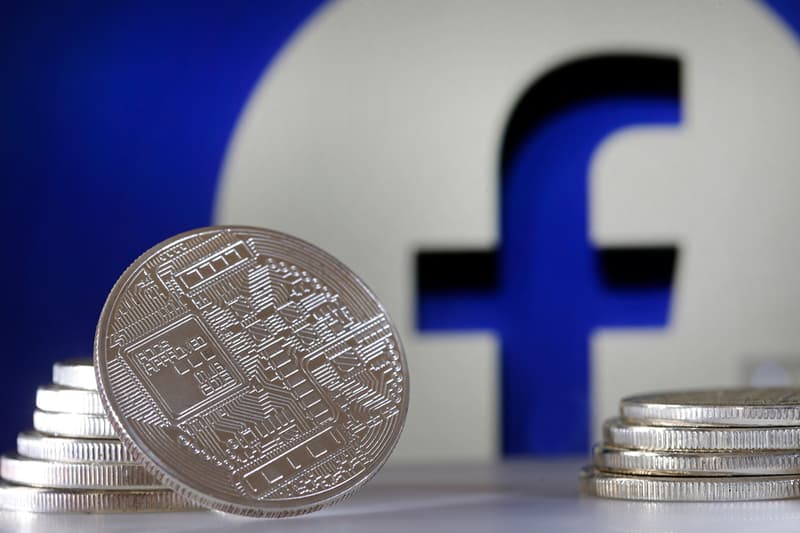 UPDATE: The turbulent start of Facebook's Libra cryptocurrency has been hit with yet another roadblock after being told to delay its launch by the US House Committee on Financial Services, just earlier this month. The latest hurdle – or more like a brick wall — comes as the Democratic majority of the Committee drafted legislation preventing big tech companies from issuing cryptocurrencies or becoming financial institutions. If passed, the "Keep Big Tech Out of Finance Act" will not only prevent Facebook from launching Libra, but effectively prevent all other firms offering online services, with annual revenues of $25 billion USD, from launching other similar digital currencies. Companies found in contravention of the Act will face a fine of up to $1 million USD per day.
Facebook continues to reassure lawmakers and regulators that Libra will not be rolled out before everyone involved is satisfied. Stay tuned for more news to come as the story develops.
UPDATE (July 3, 2019): The US House Committee on Financial Services has officially issued a statement to social media giant Facebook, advising the company to halt its progress with its upcoming Libra cryptocurrency, which was announced just earlier last month.
The committee — led by Representative Maxine Waters — addressed the letter to Facebook CEO Mark Zuckerberg, among others on his leadership team, and states that: "It appears that these products may lend themselves to an entirely new global financial system that is based out of Switzerland and intended to rival U.S. monetary policy and the dollar. This raises serious privacy, trading, national security, and monetary policy concerns for not only Facebook's over 2 billion users, but also for investors, consumers, and the broader global economy."
The letter continued on to throw shade at Facebook's white paper released last month during the announcement, stating that the "scant information provided about the intent, roles, potential use, and security" form clear indicators of the potential risks of Libra, and a need for regulatory protection.
Concluding, the committee wrote: "Because Facebook is already in the hands of a over quarter of the world's population, it is imperative that Facebook and its partners immediately cease implementation plans until regulators and Congress have an opportunity to examine these issues and take action… Failure to cease implementation before we can do so, risks a new Swiss-based financial system that is too big to fail."
Facebook has since responded that it would be happy to work with the committee to find a solution and common ground.
ORIGINAL POST (June 18, 2019): After plenty of speculation, Facebook finally announced its upcoming platform, Calibra, and its new cryptocurrency Libra. Governed by the Libra Association, which comprise of co-founders such as Uber, Lyft, PayPal, and Facebook itself, the Switzerland-based organization will manage the new platform independently and as a non-profit entity.
The 28 co-founders promise to "manage and evolve" the blockchain (Libra Blockchain) built global currency with its reserve of Libra Reserve assets. While Facebook is playing a key role in the development of Libra Blockchain and the Libra Association, Libra won't be limited just to the social media network despite being one of its subsidiaries.
Founding members will come to decisions as a whole, and all members will have to same obligations, commitments, and privileges as everyone else. The company states it intends to launch its own Calibra wallet in Messenger, WhatsApp and a standalone app in 2020. It also states it plans to recruit more members and adjust itself according to feedback from regulators and policymakers.
Here's a full list of current Libra Association founding members:
Mastercard, PayPal, PayU (Naspers' fintech arm), Stripe, Visa, Booking Holdings, eBay, Facebook/Calibra, Farfetch, Lyft, Mercado Pago, Spotify AB, Uber Technologies, Inc., Iliad, Vodafone Group, Anchorage, Bison Trails, Coinbase, Inc., Xapo Holdings Limited, Andreessen Horowitz, Breakthrough Initiatives, Ribbit Capital, Thrive Capital, Union Square Ventures, Creative Destruction Lab, Kiva, Mercy Corps, Women's World Banking.
In case you missed it, Huawei expects a $30 Billion USD revenue loss from its U.S. ban.
Libra is a Silicon Valley's take over of traditional banking services. Very similar to how Visa "debit" is slowly eating retail banking.

If anyone should be worried is traditional Banks.

Bitcoin's fight is not Banks but with Central Banks. pic.twitter.com/LDwcTp6E1f

— NVK (@nvk) June 18, 2019
Facebook announced its plans to roll out a new digital currency called Libra. https://t.co/ky3mFSoUom

— Twitter Moments (@TwitterMoments) June 18, 2019