U.S. State Department Urges Sweden to Treat A$AP Rocky "Fairly and With Respect"
The Secretary of State has also been notified about the situation.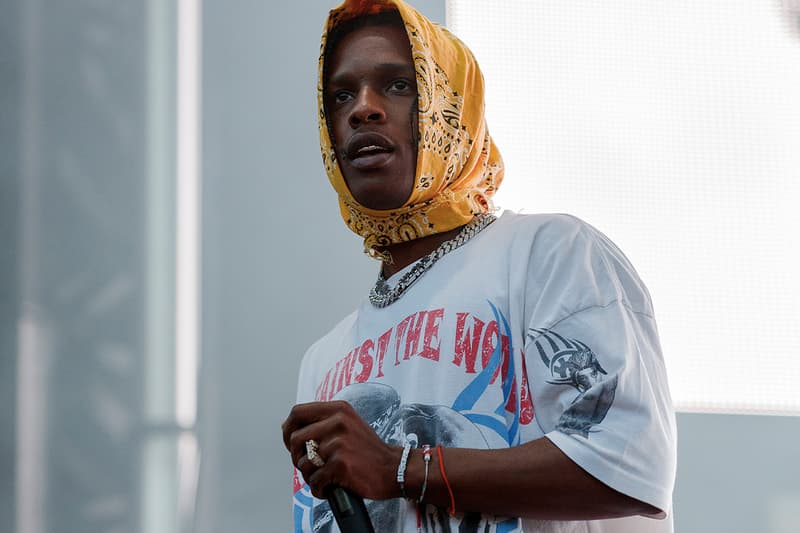 The U.S. State Department is raising concerns regarding the arrest and detention of A$AP Rocky in Sweden, further urging the Swedish government to treat the rapper fairly. Rocky was originally arrested on July 2 after voluntarily going to a Stockholm police station for further questioning surrounding an altercation he and his team were involved in.
Rocky has since been shrouded in mounds of support, with more than 590,000 fans signing a petition to get the artist released. TMZ initially raised concerns about the rapper's treatment by stating that the rapper was allegedly dealing with "inhumane jail conditions." These claims were later refuted by Rocky's lawyer, stating that he is being "treated properly."
A spokesperson for the State Department recently shared to POLITICO that they are aware of the issue, even notifying Secretary of State Mike Pompeo. Robert O'Brien, the Special Presidential Envoy for Hostage Affairs, has also been briefed and is closely monitoring to ensure that Rocky is treated appropriately. The spokesperson for the department issued a statement regarding the situation:
"There are currently some facts about the arrest and detention that raise concerns. We expect all governments, including Sweden, to treat American citizens fairly and with respect. We hope to see A$AP Rocky and his colleagues back on tour and reunited with friends and family soon."
Rocky has since been forced to cancel his shows at various Summer festivals across Europe.
For more related news, Soulja Boy was recently released from jail 146 days early.