Soulja Boy Freed from Jail 146 Days Ahead of Original Release (UPDATE)
Thanks to good behavior and overcrowding.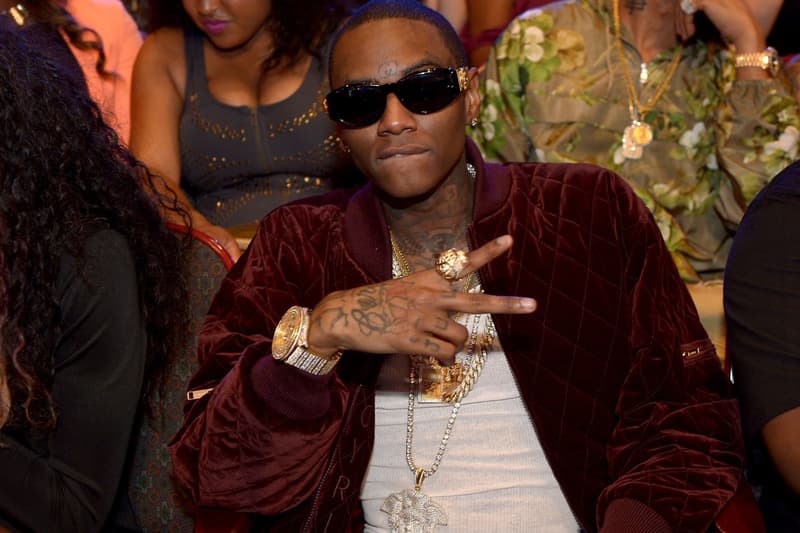 UPDATE: After serving close to 90 days of jail time, Soulja Boy has been let off 146 days ahead of his originally scheduled release.
Several months ago, police raided the rapper's house after authorities received claims of the rapper holding his ex-girlfriend hostage in his garage. Though no kidnapping charges were actually processed, the rapper was sentenced to serve 240 days after police discovered he was in violation of his probation terms that disallowed any possession of guns or ammunition. But Draco is now a free man, thanks to good behavior and overcrowdedness at Los Angeles County Jail.
Elsewhere, Lashana Lynch will replace Daniel Craig as the next 007.
ORIGINAL (Apr 30, 2019):Soulja Boy has been sentenced to 240 days of jail time.
According to reports, the rapper broke his probation terms from a 2014 conviction that prohibits him from possessing guns or ammunition. Officers from the Los Angeles County Sheriff's Department allegedly found ammo in his house back in February after responding to a woman's claim of being held hostage in his garage.
Court records show that Soulja Boy has been in custody at the Los Angeles' Men's Central Jail since April 11 and will be credited with 40 days served. On top of jail time, he will also be serving 265 days of community service.
With the sentencing, it looks like he will be dropping out of HARD Summer 2019, which is set to happen from August 3 to 4 at The Speedway in Fontana, California.
In other music news, take a look at the lineup for Austin City Limits 2019.