Shordie Shordie Taps Wiz Khalifa & A Boogie Wit Da Hoodie for "Bitchuary (Betchua)" Remix
The song has racked up almost 100 million streams.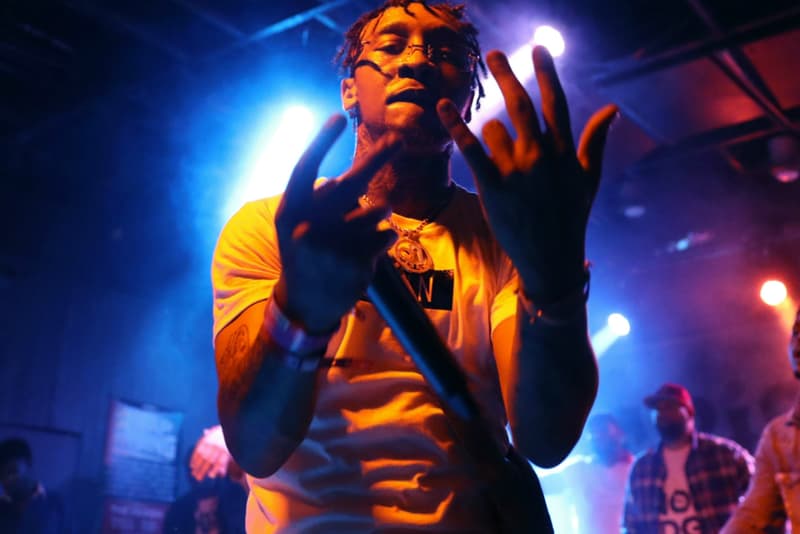 In December of 2018, fast-rising Baltimore artist Shordie Shordie released his debut studio project Captain Hook. That album produced "Bitchuary (Betchua)" a breakthrough hit that has since gone on to rack up 83 million streams across all major platforms and outlets. Now, further supporting that single, Shordie is sharing its official remix. Notably, the "Bitchuary (Betchua)" rework features Wiz Khalifa and A Boogie Wit Da Hoodie.
"I grew up to a lot of ratchet shit Boosie, Webbie, and Wayne," Shordie Shordie recently explained to Lyrical Lemonade. "But I'm a big fan of cool mellow shit too. I'm a fan of Erykah Badu and Wiz Khalifa. That's my nigga. That's my guy. That's my inspiration and I try to shout him out on everything. I'm a cool mellow guy. I really like music, I don't what care genre it is. If it's good, it's good, you dig what I'm saying? That "Old Town Road" shit, it's country, but it's just good music."
"I make good music. I'm a patient artist," Shordie continues. "I haven't always been patient, but throughout the time I've grown to be patient. I always knew my time was coming. I know people will be attracted to it. It just has to be heard by the right people. As it gets heard by the right people, it's going to be passed along. I'm glad I have the fans that I got. Shoutout to them. I love them. My fans continue to pass my music along and I respect that shit a lot."
You can stream Wiz Khalifa and A Boogie Wit Da Hoodie's official remix of Shordie Shordie's "Bitchuary (Betchua)" below.