A$AP Ferg & MadeinTYO Reconnect for the Celebratory "Wam"
Off of his upcoming EP, 'Floor Seats.'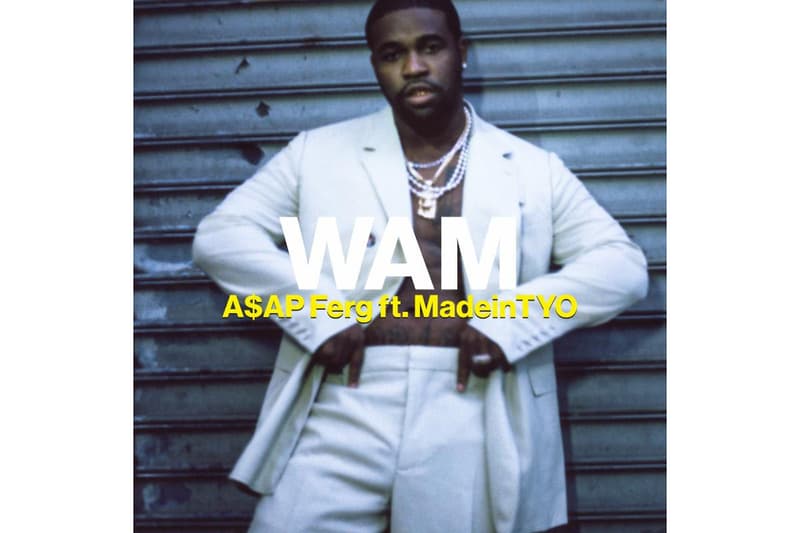 Last month, A$AP Ferg teamed up with City Girls and ANTHA for a summer-ready track known as "Wigs." Now, for the latest single in support of Floor Seats, the NYC rapper is reconnecting with MadeinTYO for the Tweek Tune-produced "Wam."
"'Wam' brings back memories of summertime in Harlem and reminiscing about my accomplishments and celebrating all my wins," Ferg explained in an official press statement, revealing the themes of his latest record.
"Yo, I'm just giving you all a peek, door ain't even open yet, the window is open, I'm just giving you all a little air right now, but the door's about to get slammed open, and it's going to be so much new music, so much new visuals," Ferg recently shared with Zane Lowe, opening up about the forthcoming project that "Wam" is supporting.
"I've been shooting videos, I've been creating music, I've got a whole project done, and finished, and I'm about to unleash. You know, it's going to be crazy, July is looking very nice to release some things. It's called Floor Seats. It's the floor seats to my life. A lot of people, they see artists and famous people sitting on the floor, but they don't know what it's like, they don't know what the VIP access is like, and that's what I'm giving people on this album, is the VIP access to my life."
You can check out A$AP Ferg and MadeinTYO's new collaborative single "Wam" below.
Last summer, MadeinTYO and A$AP Ferg also linked up for the "Ned Flanders" video.