A$AP Ferg Enlists City Girls & ANTHA For Summer Slapper "Wigs"
Also announcing that his new album, 'Floor Seats,' will arrive next month.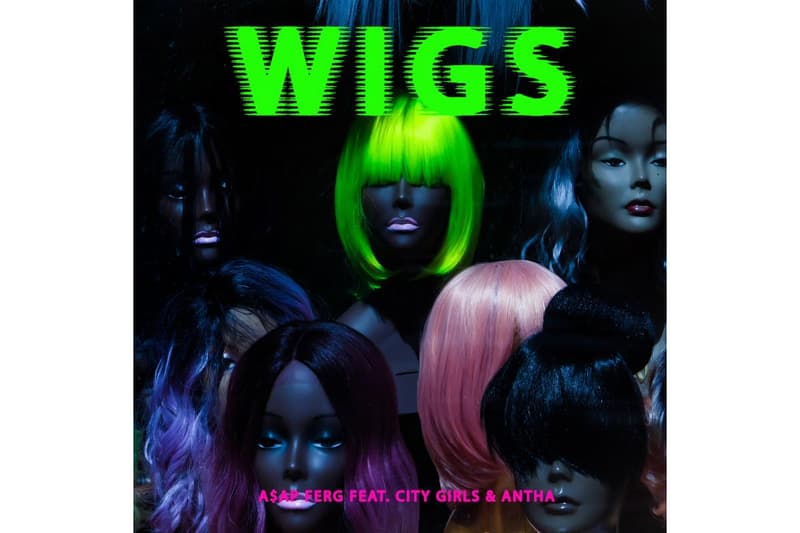 A$AP Ferg has returned with another anthem just in time for Summer. Entitled "Wigs", the Frankie P-produced track features fast-rising Miami duo City Girls and Harlem-based singer and rapper ANTHA, with Ferg offering up his signature Hood Pope flow to ensure the banger's viability in the club.
The new track follows Ferg's previous single "Pups" featuring A$AP Rocky, and remains deeply-rooted baseline that propels each hard-packed verse from the various artists. The new single (as well as "Pups") will purportedly be apart of Ferg's upcoming album that is being called Floor Seats – Ferg shared some words about the upcoming project on Zane Lowe's Beats 1 radio show:
"I'm just giving you all a peek, door ain't even open yet…The window is open, I'm just giving you all a little air right now, but the door's about to get slammed open, and it's going to be so much new music, so [many] new visuals. I've got a whole project done, and finished, and I'm about to unleash. You know, it's going to be crazy, July is looking very nice to release some things. It's called Floor Seats, it's the floor seats to my life…A lot of people, they see artists and famous people sitting on the floor, but they don't know what it's like, they don't know what the VIP access is like, and that's what I'm giving people on this album, its the VIP access to my life."
While we wait for more details surrounding the project, you can listen to A$AP Ferg "Wigs" featuring City Girls and ANTHA below.
For more related news, Travis Scott introduced a special-edition cereal cola with Reese's Puffs.