To Survive, Department Stores Are Taking Cues From Streetwear
Old school stores like Saks and Nordstrom are turning to new strategies.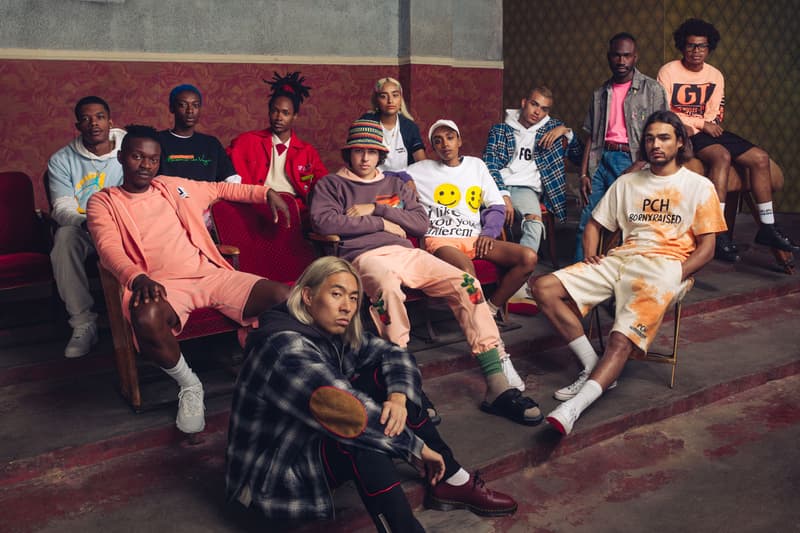 1 of 3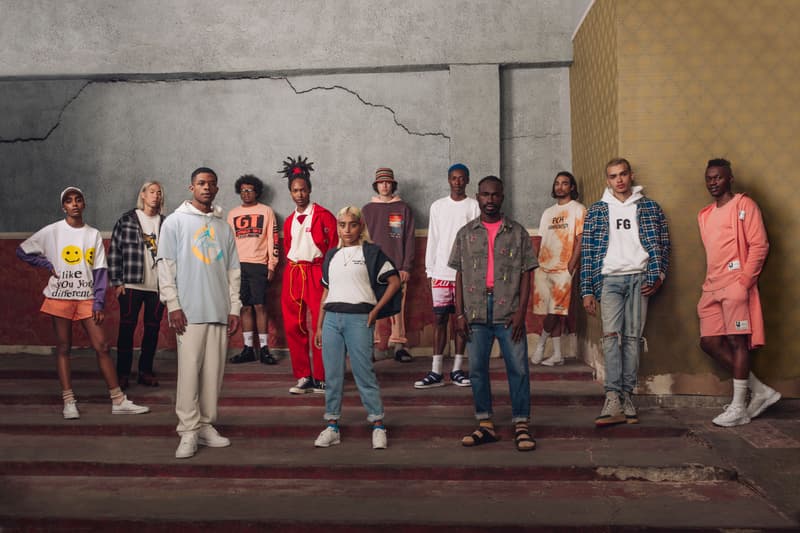 2 of 3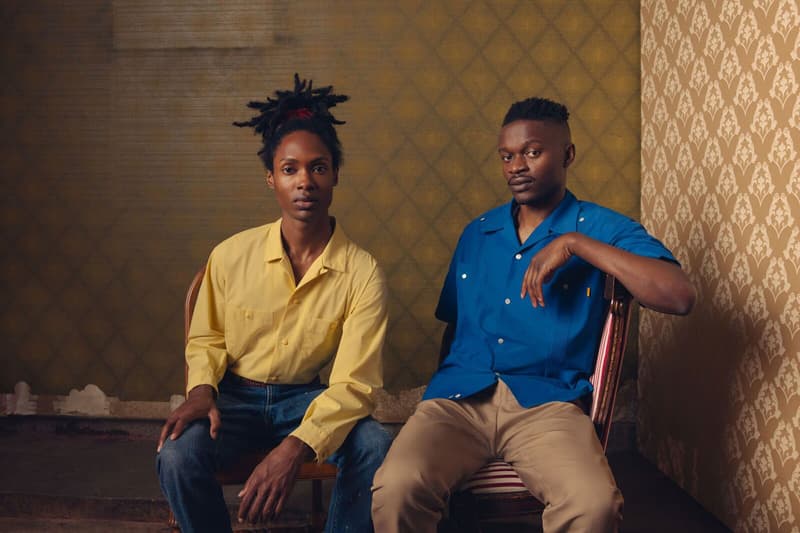 3 of 3
Millennials have killed department stores! Such headlines have been raging for years now, amidst other stories of the "retail apocalypse." Mid-level department stores such as JCPenney, Macy's and Sears have perhaps fared the worst, with the shopping convenience they once offered now overtaken by e-commerce platforms such as Amazon and superstores such as Target. The high-end sector is not exempt from the pressure; Hudson's Bay Co. has closed 10 of its Lord & Taylor stores and one of its Saks Fifth Avenue outposts, while Barneys New York faces bankruptcy over rising rents — something millennials are no stranger to themselves.
But that hasn't stopped the likes of Saks Fifth Avenue and Nordstrom from experimenting with new strategies in order to stay afloat, and putting hefty investments into its stores in the country's most competitive retail landscape — New York City. Those new strategies include creating seamless transitions between online and physical shopping and, perhaps most crucially, generating some much needed buzz by taking a page out of the streetwear playbook.
"We've seen significant growth in men's shoes and wanted to create the most dominant footwear presentation in the country."
"Our clients want exclusives and different products they can't get anywhere else," says Louis Digiacomo, SVP GMM men's for Saks Fifth Avenue. Last week, the department store revamped the men's shoe floor at its New York City flagship. The renovation combines all of the store's men's footwear into one, 8,000-square-foot space and introduces 15 new brands to the Saks lineup. "We've seen significant growth in men's shoes and wanted to create the most dominant footwear presentation in the country and offer a more seamless shopping experience for our clients," Digiacomo says of the motivation for the update.
Saks has also turned to a tried-and-true streetwear method: drops centered on exclusive product. Utilizing its Instagram handle @thesaksman and the hashtag #HerefortheShoes, the store has teased new and exclusive arrivals from the likes of Versace and Prada leading up to the renovation's unveiling. "The drop spot was developed to create excitement around the opening by highlighting the exclusive product that was developed with our brand partners," Digiacomo says. It's not the first department store to have tried such a strategy, as Barneys has experimented with events centered around drops in both New York and Los Angeles.
Naturally, the slogan "Here For The Shoes" also appears throughout the newly-renovated floor; the experience between online and physical shopping needs to be seamless as, according Digiacomo, many of the customers who shop online will also visit the store to see the pieces in person.
The allure of exclusive styles will hopefully get customers to the stores, and to keep them there Saks has also introduced customization services, including made-to-order shoes from brands such as Salvatore Ferragamo, and a Lace Bar for personalized shoelaces. That focus on bespoke services is not unlike the strategy employed by Nike at its NYC House of Innovation, another shoe behemoth which opened in 2018.
Saks is not alone in beefing up one of its New York outposts. The bigger narrative may be that department stores are failing, and yet New York City — an already saturated market — sees more and more stores attempt to one-up each other with new initiatives and concepts, similar to what we've seen unfold in London. Earlier this year, New York City got its very first Neiman Marcus at the much-griped about Hudson Yards — though it should be noted that Neiman Marcus also owns the Upper East Side department store stalwart Bergdorf Goodman, so it's not exactly new to the city. That's in addition to the Nordstrom men's store that arrived in April 2018, which will soon be joined by a 320,000-square-foot flagship store and two outposts of its new Nordstrom Local concept later this year.
"The marriage between the online experience and the physical experience is so important to us as a business."
Similar to Saks, the merging of online with physical shopping is a crucial part of Nordstrom's strategy at its New York outposts. But rather than focusing on customization and Instagram-led drops, the Seattle-based department store is hedging its bets on ease of returns and in-store pickups. At its New York City men's store, Nordstrom offers 24-hour pickup for items purchased online, and customers can return items to a drop-off box in-store simply by scanning a QR code on their phones — no waiting in line necessary. "The marriage between the online experience and the physical experience is so important to us as a business," says Sam Lobban, VP of Men's Fashion at Nordstrom.
But once customers get to the store, Nordstrom is hoping to keep them there not with personalized services like Saks, but with storytelling. Earlier this month Nordstrom launched the fifth edition of its New Concepts initiative, this time in collaboration with Union. "Our Union and Company Concept is us telling the story of Union, arguably the first multi-brand streetwear store having started in 1989," says Lobban.
The collaboration kicked off with a buzzy New York City launch party with Union's Chris Gibbs, with the pop-up itself taking place across multiple Nordstrom stores throughout the country and offering a curated mix of pieces from brands such as Fear of God and Cactus Plant Flea Market — the latter of which sold out within a week. "When we first opened the store, Chris Gibbs and I were in the store on the Thursday morning very early, and there was a sort of buzz outside and we poked our head through the window and realized that there was a pretty lengthy queue of guys waiting to get in," Lobban says.
Though Nordstrom is pleased by the fact that shoppers are willing to line up, a classic sign of a streetwear drop's success, Lobban says streetwear isn't necessarily the focus of the store's menswear strategy. "I guess we're not necessarily looking at it like we need to add lots of streetwear," he says. "It's more, [streetwear] is some of the most important voices in the men's designer, contemporary space right now."
Whether or not these strategies pay off in the long-term remains to be seen; a Union pop-up might introduce new consumers to Nordstrom, but maintaining an authentic connection to those consumers who might not have shopped at the department store will be the challenge over time. But then, the department store model really isn't that foreign to the younger, fashion-forward consumer.
"[Streetwear] is some of the most important voices in the men's designer, contemporary space right now."
After all, what is a department store but a concept store with less cool factor? Standouts in the latter category such as Dover Street Market, 10 Corso Como and colette have, in essence, operated as slightly scaled-down versions of department stores, selling everything from apparel and shoes to food and drink and even home goods. It's the same model that defined department stores as department stores; the difference is perhaps that they have traditionally prioritized quantity over say, exclusivity, and have organized product by straightforward, impersonal categories.
"I think traditionally department stores have often segmented by price," Lobban says, and that doesn't reflect how young shoppers see product, who instead look for more nebulous categories. "It's not necessarily in price bandwidth, it's more brand, aesthetic, style and product," he says.
More recently, smaller boutiques and single-brand stores have begun to explore the same strategy department and concept stores have utilized by expanding their offerings — Aimé Leon Dore operates a cafe at its New York location, Gucci a bookstore and Sneakersnstuff a bar. If shoppers are willing to spend money on shoes, why not also an art book or a cappuccino? And why shouldn't stores entice those consumers to stay as long as possible, and spend as much money as possible on a variety of lifestyle items?
Department stores have been taking cues from streetwear's ability to generate buzz, but streetwear and luxury retailers have perhaps learned just as much from department stores about maximizing consumers' spending potential. Maybe it's only a matter of time before sneaker stores are also selling us wedding china and washing machines. If Supreme is game, even millennials will surely find a way to cough up the money.