Angelo Baque Talks AWAKE NY, ASICS Collabs and Hustle With 'SIZE'
A career-encompassing interview.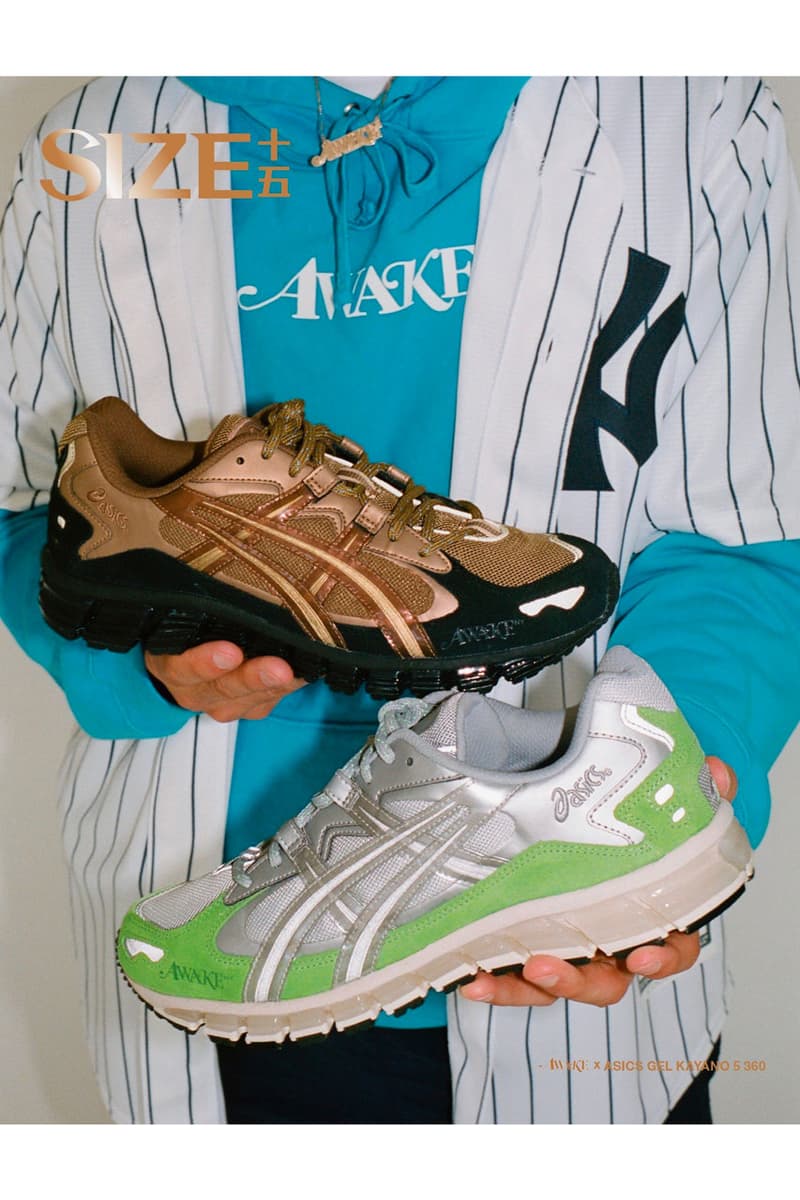 1 of 2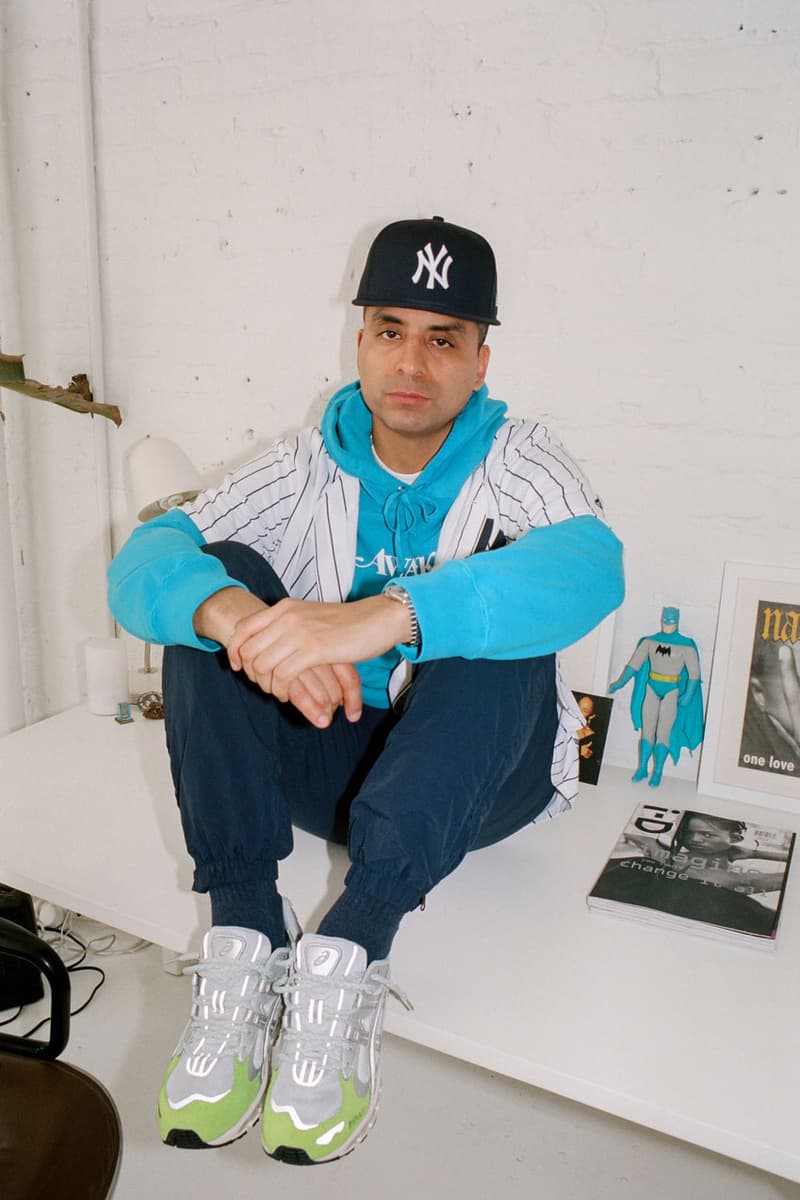 2 of 2
Angelo Baque Talks AWAKE NY, ASICS Collabs and Hustle With 'SIZE'
A career-encompassing interview.
15-year-old Chinese culture publication SIZE recently joined with AWAKE NY as part of its anniversary celebration, now rejoining the label's founder, Angelo Baque, for a career-spanning interview. Touching on everything from Baque's youth to his on-again, off-again love affair with sneakers, the magazine also receives a closer look at AWAKE NY's forthcoming ASICS collaboration.
David Kenji Chang interviews Baque in the brand's Chinatown office, kicking things off with Baque's goal with AWAKE NY and Social Studies. "What I'm trying to create is accessibility to the creative," he explains. "What I want to do is make it all transparent – open up the books in order to kind of create this next wave of little creatives. To incubate and nurture." Baque then reflects on the '80s culture that fueled his youth and the incomparable raw independence of the burgeoning '90s streetwear labels.
It just can't exist again in Manhattan. Everyone's been priced out. … You know, the generation before me, they were like, 'You gotta go figure it out on your own.' But for me, instead of continuing that cycle of just bitterness and bad habits, I know true power and true growth is empowering others. It's not about shitting on kids. … it's all about strength in numbers. And with this, we're teaching. We're able to teach through example. We're not just talking about it. We're actually doing the work.
Eager to encourage young creatives, Baque confirms that he makes a point to answer all of his DMs on Instagram, noting that he responds particularly well to youths that demonstrate real personality. "I respect the kid that comes into this office with a shitty pair of jeans," Baque insists. "I'm just like 'that's ballsy.' Those kids still exist. There's kids out there that wanna experience something real. Something different. … I think my whole 20s was just one bad outfit. You know, like I look at my photographs of myself from like 20 to 30 … And I just cringe," he laughs. "But it's good to have those cringe moments."
Simultaneously, Baque explains how kids can succumb to the trap of social media. "I think kids are just afraid nowadays," he asserts. "They're just afraid to be individuals and to have a fucked up moment because everything has to be so curated and perfect, you know? Like, you need the perfect outfit to get enough likes or impressions or whatever the fuck it is they're trying to do. The major difference between my generation and this generation right now is just social media. It's totally fucked everything. It's really not that complex."
Later, meditating on the influence imparted upon Baque by Japanese businesses, he takes a moment to absorb the value of his forthcoming ASICS collaboration. "It's huge. To go from two-and-a-half years ago when we were just making hats to the present where we have our first sneaker collab is a big fucking deal. It's a huge deal for me. So yeah – I'm super grateful. Man, sneakers have totally … fucked up my life, but also made my life very fulfilling."
The full interview is including in the upcoming issue of SIZE, both in Chinese and English.
Recently, Sneaker Freaker joined ASICS for the Friends & Family GEL-LYTE III "Neurotoxic."