Influential American Artist Joyce Pensato Dies At 77
Widely-known for her punkish works of iconic cartoons.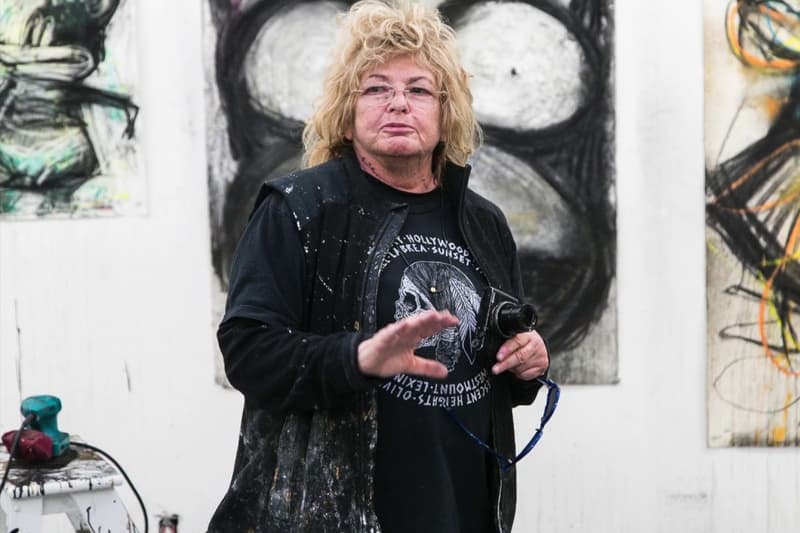 On June 13, seminal American artist Joyce Pensato passed away at the age of 77.  Since the mid-1970s, Pensato produced abstract expressionist paintings that portrayed a punkish cast of cult cartoons including Mickey Mouse, Felix the Cat, and Homer Simpson. Often utilizing black-and-white enamel paint, the Brooklyn-born painter's signature compositions evoked innocence, humor, and ominous darkness that are largely imbued in her unruly brushwork.
Pensato's latest exhibition took place this past April at NANZUKA in Tokyo, Japan. Entitled "The No Pants Fizz Show," she unveiled new original works that included five enamel paintings on canvas alongside small drawings in charcoal and pastels. Her works are also included in the collections of the Museum of Modern Art, the San Francisco Museum of Modern Art, the Hammer Museum, among others.
Read touching tributes from artists KAWS, Joakim Ojanen, and Brian Calvin as well as NANZUKA founder Shinji Nanzuka, below. We send condolences to Pensato's family, friends and loved ones in this time of difficulty. Rest in peace.