Virgil Abloh and Evian Finally Launch Collaborative Bottles in America
Attendees can snap up the bottles for free at a one-day-only party.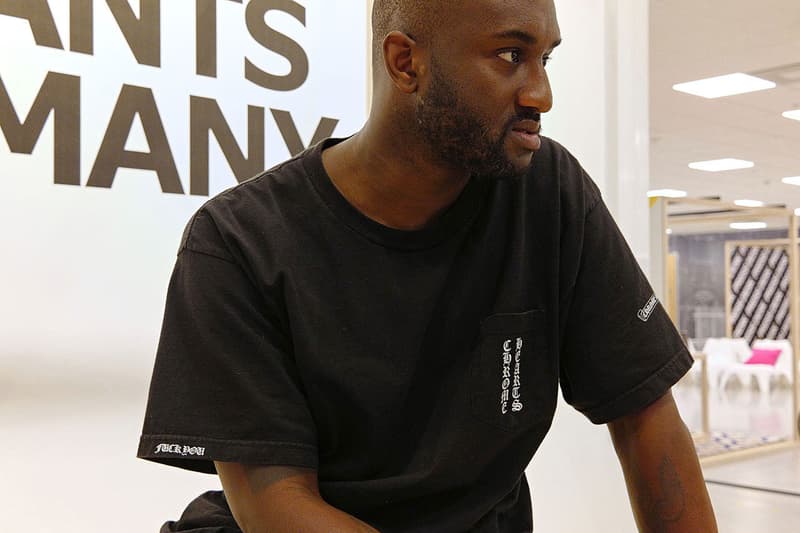 Evian's creative advisor for sustainable innovation Design, Virgil Abloh, first launched the "One Drop Can Make A Rainbow" bottle in Paris, complete with installation and DJ set. The bottles haven't made their way into America yet, but that all changes in May, when the duo host a one-day event dubbed "Drip Drop."
Though the dot-patterned bottles were first teased in February and the collaborative Soma bottles received an online release, the "One Drop Can Make A Rainbow" glass bottles were only available via the Parisian launch party. Now, New Yorkers will be the first Americans to get their hands on the covetable bottles at Drip Drop.
Open to the public for four hours, the downtown event will include a DJ set and even an Evian water fountain. Attendees will be given the opportunity to win the Abloh-designed glass bottles, collaborative Soma containers or even a signed ODCMAR bottle for free, while supplies last.
Virgil Abloh and Evian's Drip Drop event goes down on May 9 at the address below.
Most recently, we took a look at Evian's Abloh-approved sustainably-minded Renew Dispenser.
Evian "Drip Drop"
393 Broadway
New York, NY 10003
May 9, 12-4 PM EST