'Pokémon Go' Grandpa Is Now an ASUS Ambassador
One bicycle, 22 phones.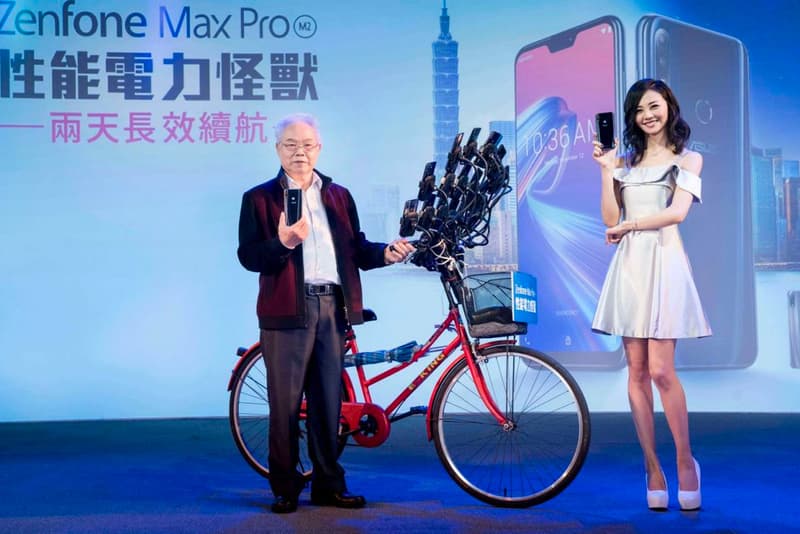 Hailing from Taiwan, Chen San-yuan came to fame last year after being seen on his bicycle with a home-built contraption that held up nine smartphones, all so that he could play Pokémon Go as he cycled through the streets of Taipei. Just recently, Chen has upped his game, increasing his capacity to a whopping 22 phones on his bicycle, and even became an ambassador for ASUS' ZenFone line of smartphones.
Now a local celebrity in Taiwan, the viral sensation made an appearance at an ASUS press conference last month, speaking during a presentation on the ZenFone Max Pro. He was also seen once again on the streets of Taipei with his monster of a bicycle, wielding a peacock-like display of ZenFone Max Pros, helping to promote the battery life and GPS functions on the smartphone. Each of the 22 screens were all displaying one app: Pokémon Go.
In other mobile gaming news, Xiaomi has just launched its new-and-improved Black Shark 2 gaming phone.
台湾のポケモンマスター、サトシ(70)こと陳三元、ASUSのイメージキャラクターに大抜擢。 pic.twitter.com/pWjhYj2cGm

— 阿雞 (@SCMcrocodile) 17 March 2019
台湾のポケモンマスターの進化はとどまるところを知らない pic.twitter.com/byrXqJWcke

— 阿雞 (@SCMcrocodile) 9 March 2019