Xiaomi's Black Shark 2 Gaming Phone Boasts Pressure-Sensitive AMOLED Screen
Powered by the Snapdragon 855 processor.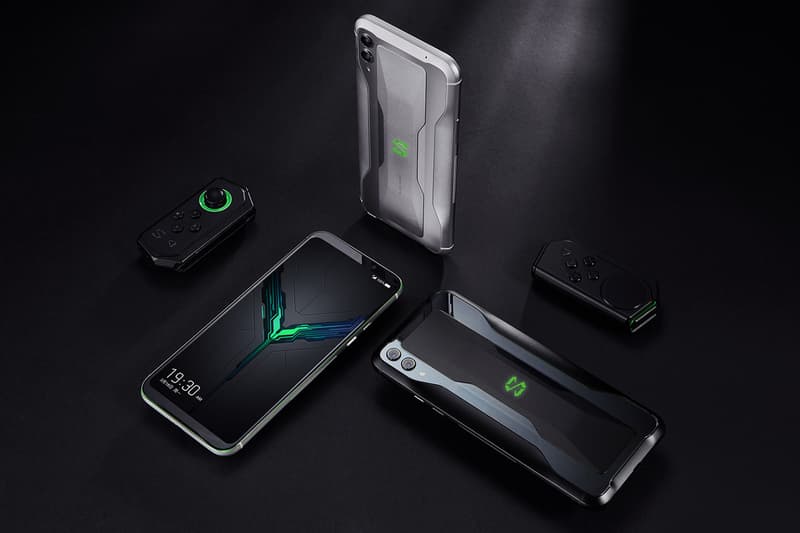 Xiaomi has just released the successor to its Black Shark gaming phone, the Black Shark 2. While the aesthetic design is largely reminiscent of its predecessor and thus hardly groundbreaking, what it lacks on the outside it makes up for with impressive internal technological advances.
Incorporating Samsung's in-display fingerprint sensor technology, the new model boasts a 6.39-inch AMOLED pressure-sensitive display, allowing gamers to control their phones without external physical buttons. Not to mention deducing screen flicker at lower brightness levels and touch latency, while retaining crisp graphics and superb color accuracy. Utilizing a Snapdragon 855 processor, the smartphone allows users to map their own keys on the screen, customizing the layout at ease without worrying that the game may run slow. The new model also learned from the Helo, adopting a vapor cooling chamber to keep the phone running smoother than ever. On the back, two rear-facing cameras come with a 48 megapixel and 12-megapixel sensor, with the front-facing camera performing at 20 megapixels.
The gaming phone also holds a 4,000 mAh battery in its shell which can support 27W fast charging. While the entry-level model holds 128GB of internal storage and 6GB of RAM, devoted gamers can opt for a more elite version which holds 256GB of internal storage and 12GB of RAM.
The Black Shark 2 is now available online and at retail stores in China for $480 USD, but plans for its arrival in the US have yet to be announced, so make sure to keep an eye out for updates if this is the gaming phone for you. Alternatively, for a full review of the phone, check out the video below.
And if mobile gaming is your jam, Activision and Tencent has just announced its mobile version of Call of Duty.