Scarfo Da Plug Goes "Off The Leash" On Brodinski-Produced Heavy-Hitter
The Atlanta trap star is back with a menacingly hard-hitting sound.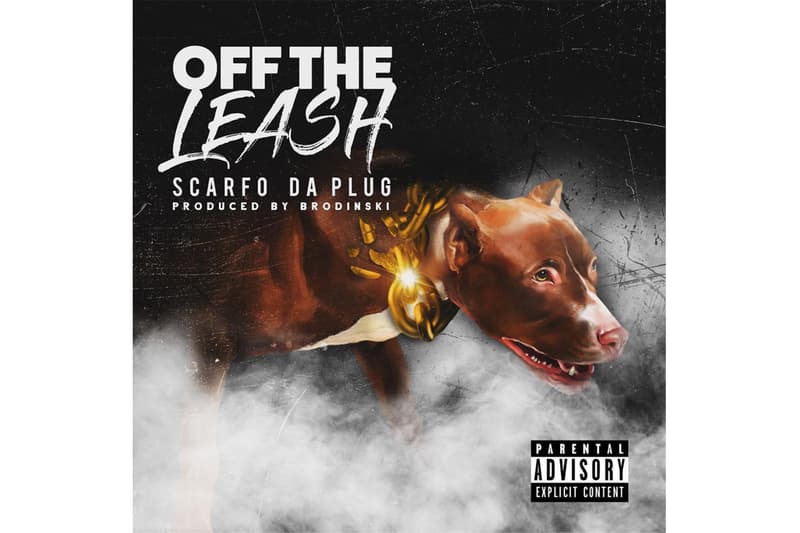 Scarfo Da Plug has maintained himself as one of the most promising up-and-comers out of the Southern hip-hop scene. He has stayed relatively quiet since 2017, where he dropped three mixtapes back-to-back, which included Eviction Notice, Eviction Notice 2, and Welcome To New Rome. The artist's promising run of releases came to an immediate halt after he was sentenced to jail in 2017; he only just gained his freedom last December. But the motivation surrounding his music career didn't halt, this year saw the return of Scarfo, releasing his first single in nearly two years with the cut titled "Nightmares Of a Trapper" — which aptly shares the rapper's tumultuous past. Now, as the artist gears up for his upcoming album, he's offered up a more rigorous taste of his new sound, releasing the Brodinski-produced single "Off The Leash."
Utilizing Brodinski's signature dark and industrial, Techno-infused trap sound, Scarfo flows effortlessly over the track — rounding out the track with various adlibs that fit well with the immense instrumental. In terms of the beat, the French producer utilizes a variety of murky synths, throttling basses, and significantly forward snares. Given the sound of the hard-hitting trap brawler, Scarfo doesn't seem to be toying around with his rap career.
The Atlanta-based rapper has revealed that his debut studio album, titled Trap Jesus, will be dropping on April 21.
You can stream Scarfo Da Plug's Brodinski-produced "Off The Leash" below.
For more music news, Billie Eilish just dropped the Takashi Murakami visual for "you should see me in a crown."