Honne Speaks on the Challenges of Making a Third Album
Sharing thoughts on touring Asia and the status of the 3rd album.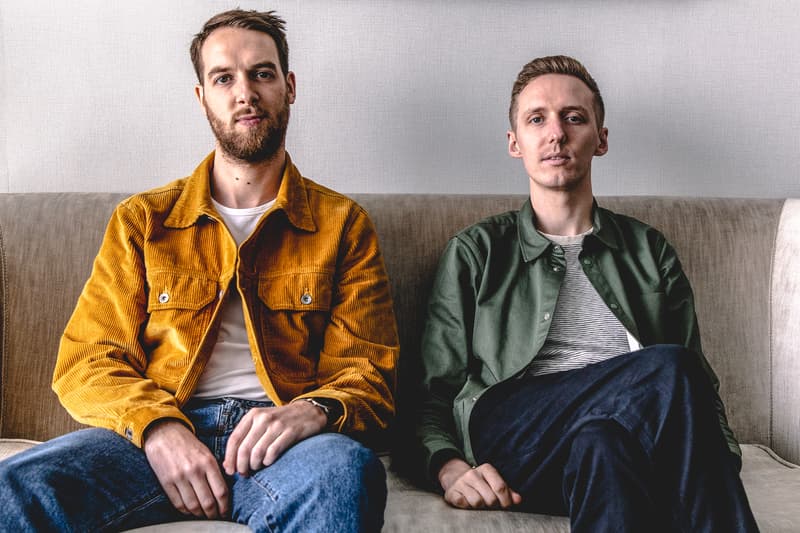 1 of 5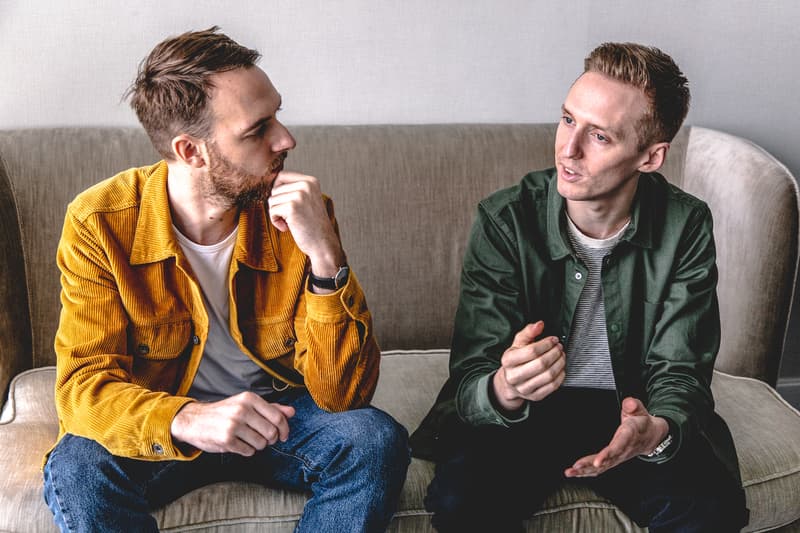 2 of 5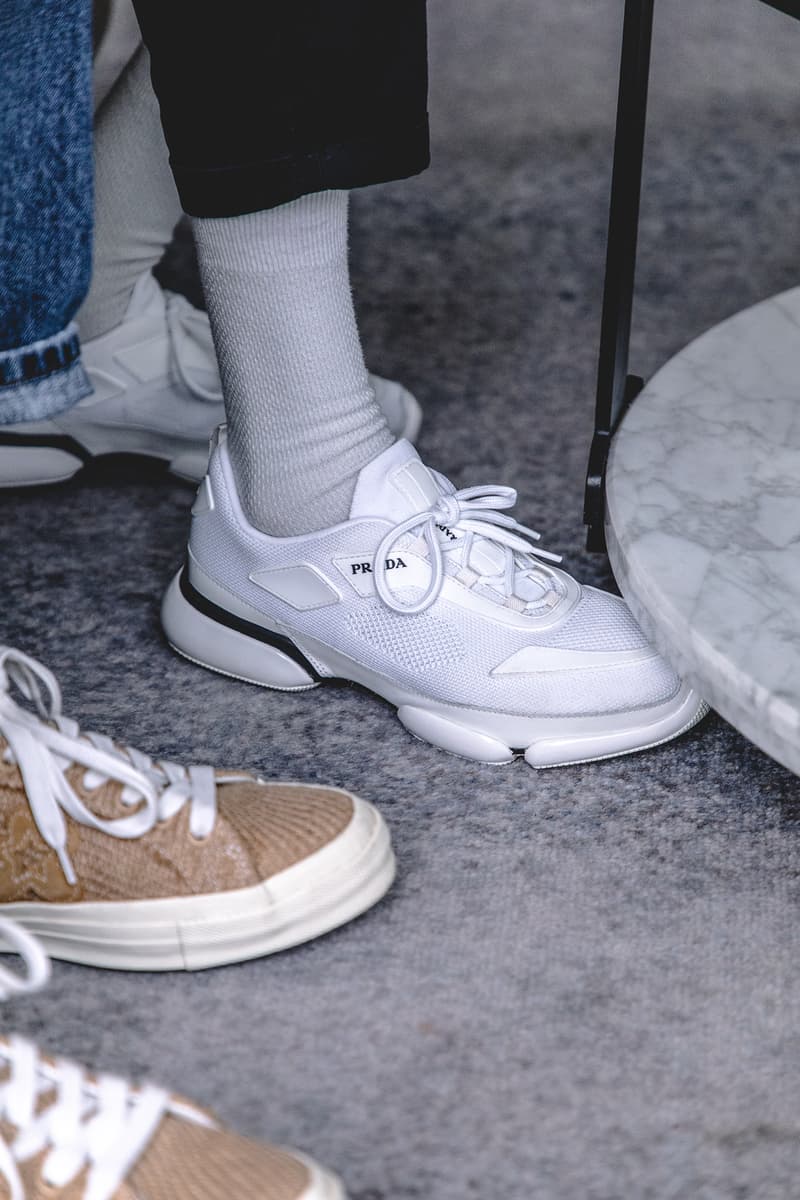 3 of 5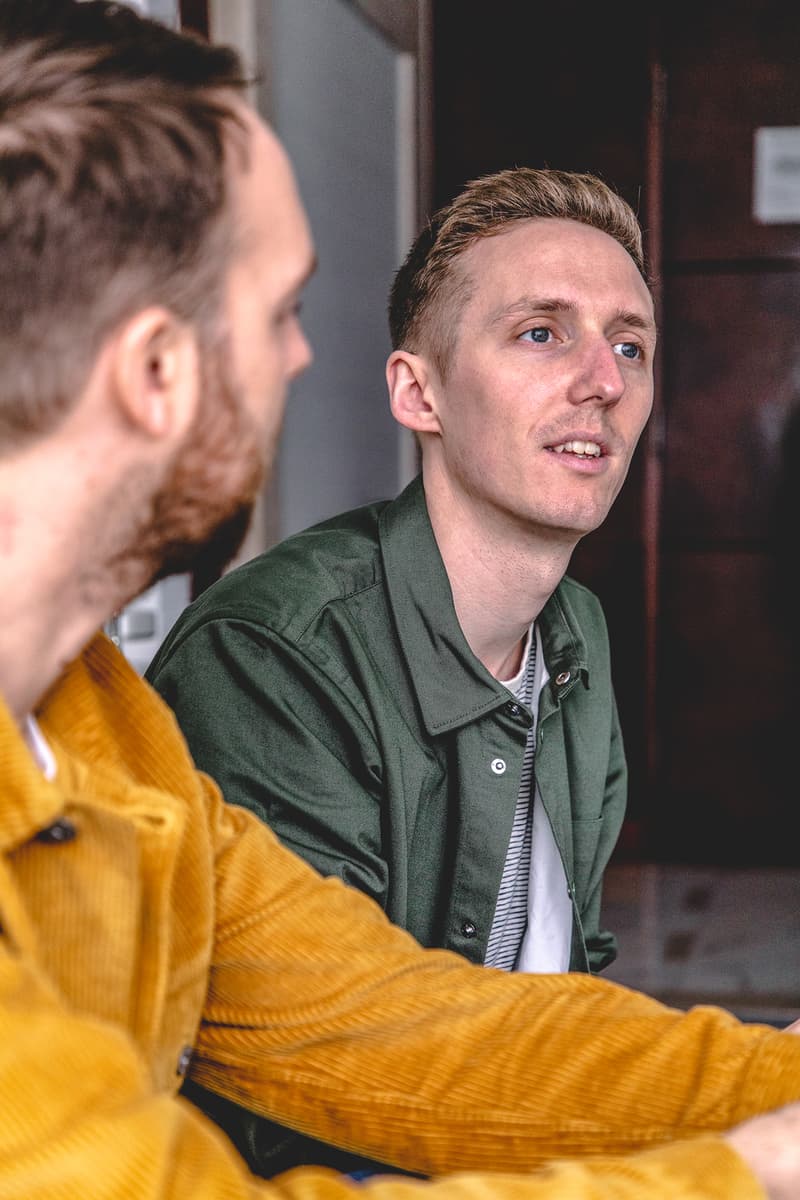 4 of 5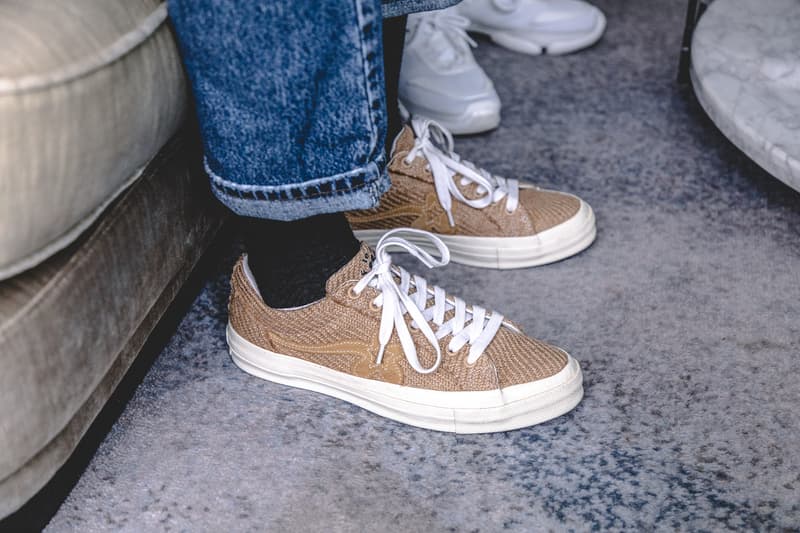 5 of 5
British pop/electronic duo Honne, made up of producer James Hatcher and singer/producer Andy Clutterbuck, have had quite the year. Quickly gaining traction from their debut album Warm on a Cold Night, Honne continues to garner streams in the millions, and with their growing popularity came the demand from their fans for a global tour.
Now onto their sophomore album Love Me / Love Me Not, Honne has decided to share their live performance on an even bigger international stage, now including a number of Asian cities on their latest album's tour. Just days after a soldout show at Taipei's Legacy concert hall, Honne landed in Hong Kong where they'd be performing later on in the evening to a whole new audience.
Taking a break in between playing the Nintendo Switch and preparing for the night's show, we caught up with the duo during their ritualistic recess for tea. During our time with them, we learned of the importance of having a live band at their performances, the difficulties in touring in different countries, and we also learned the answer to the question that most fans are asking — what comes after Love Me / Love Me Not?
HYPEBEAST: Your name Honne is derived from a Japanese word, and one of your biggest records "Someone That Loves You" was filmed in Tokyo — so it's a given that Tokyo would be a main stop on the tour. How were the other locations decided on, and how did Hong Kong end up being included in the tour?
James Hatcher: We've never played a show here and I don't really know why Hong Kong was never included, but it is now.
Andy Clutterbuck: It's long overdue.
James: I mean we came here ages ago for a promo trip, and our label has a major hub here so it's easy to get to.
HB: How does touring in Asia differ from touring in Europe?
James: It varies. It varies even within this tour. We were talking about this the other day. You kind of have to have five or six different shows because there are limitations depending on where you go. For instance, in America, you have to be able to take it all on a bus or trailer, and over here (HK), a lot of places will provide the LED screens, some won't. Some will install them, some won't. It's a big job for our tour manager.
Tonight we have all new visuals and lighting arrangements, and we always play with a full band no matter where we go.
Andy: It's always exciting playing in Asia because the fans really get into it and sing along to the songs.
HB: With the increase in mileage on tours, do you guys find yourselves overpacking, or do you keep it relatively light?
James: I've got like five pairs of shoes with me that take up half my suitcase.
Andy: I've got fewer shoes but more jackets.
James: I've just realized that I am wearing the same jacket I've worn for my past two interviews with HYPEBEAST. People are going to think you guys are reusing old images ha-ha.
We do care a lot about fashion and talk about what we are going to wear on stage. We just want to make sure we look "together" on stage because people are going to be taking a lot of pictures at the shows. Since we have our own tour photographer, it also gives some variation so that we aren't looking the same each night.
HB: Touching more on the music side of things, do you believe as an artist, you should experiment with your sound like one would experiment with their "look," or do you think it's advantageous to be recognized for a distinct sound?
Andy: That's always in the back of our minds. Even writing for our next album, we're thinking of how we can change things up, but also not go too far. People fall in love with what you've already been doing, but at the same time, we don't want to regurgitate the same stuff. It's a fine balance.
James: I feel like our fans were quite shocked by the difference between our first and our second album. It's easy to underestimate how much change people are willing to accept, but also you don't want to play it too safe. That can be a lot of artists' downfall because if you just try and recreate the success of your first album by just making the same thing, it's just not going to have the same magic. This is why a lot of artists are nervous for their second album. You just gotta start fresh all over again.
HB: You guys always perform with a live band. Why is that? Do you think having that "live" feeling still sets music apart even with the technological advances in digital music?
Andy: The two exist side-by-side. You have artists like Disclosure who have laptops and some pads, and it sounds great. Live instruments just complement the music.
James: There are positives and negatives to it. One positive is that it allows for musicians who can't afford to take a full band with them all over the world, allow fans to see them live when they normally wouldn't be able to. We play with a full band because we thought in the long term, we wanted it to be like this, so we are putting out best foot forward.
HB: What do you think about today's pop music, and does that influence what you guys write?
James: Right now it's pretty boring. In England it's the same Afrobeat being played on the radio, that type of music is really popular right now.
Andy: Yeah, and a lot of autotune vocals.
James: Nearly every song in the Top 40 is a collaboration between the three biggest names right now. I mean, some of it is really good. You get artists like Mura Masa, Nao, and there's stuff in America like Kehlani and Khalid. Stuff that's pop-based, but also credible, and has great production. A lot more variance and just well executed.
Andy: I think you can see through when someone is pop, but also has a lot of talent. The talent always shines through over manufactured sounds.
HB: Do you guys think there will ever be an era where traditional pop stars will reign supreme solely on talent? i.e The Jackson 5, Britney Spears, Madonna…etc. Or does it boil down to who's marketable?
James: That's a tough question. Maybe not reign at the top.
Andy: It's hard to tell when you're talking about Pop music because u can look at it as a trend of the times, or are you can look at it in terms of how Frank Ocean presents it — always doing some interesting and cool things; he'll be remembered forever.
James: The interesting thing is marketability. It just has to be a list of things that all come together and work. For example, Ed Sheeran writes acoustic Pop music, and he doesn't look like your typical Popstar. I think he started off in Island Records, then was dropped, but then that unique look is what people were looking for, and fans appreciate that he's not a cookie-cutter Pop musician. It's what's refreshing. Platforms like Spotify help good music shine through. People can make a living through music without a major label machine.
Andy: Yeah, because a good song will get shared with your mates, and put on playlists. It's just natural.
HB: Let's talk about the next album. How's it coming, and where do you go after Love Me/Love Me Not?
Andy: We are still very early stages. We are working on different songs, and some of them are more dancy, some are darker, and some are really chill. We're not quite sure where it's going to go right now. We are not sure if it is going to be an album or EP… so we're just writing and seeing what happens.
James: What normally happens is that one song we really like becomes the blueprint for what comes next. So for the first album, it was "Warm on a Cold Night," we said, "This is it, this is how we want the album to sound."
HB: What has the process been like in working on the new album? Is it more relaxed, or do you block off months at a time to work on it?
James: We write separately for the most part, then we have this dropbox folder where we put our instrumentals. Then when Andy is feeling inspired or has something he thinks could work, he'll lay down some vocals. It varies. We could have a session with someone else, we'll write topline with them from scratch, but at the end of the day, the Dropbox folder is what kicks it off.
Andy: The folder is always an easy way to get collaborations rolling, sending different things to different artists around the world. It's the bank.
HB: So back to what you were saying about finding the balance between making a new sound and keeping the fans happy, how does that work with the third album?
Andy: You just gotta crack on. You just try and put out the same level of music that you did in the past.
James: I just want it to be unique in its own right. I want someone to play any song from the first album and know that it was from the first album, and then play a song from the new albums and say, "well I know that could not have been on the first album." Do you know what I mean? If it's indistinguishable, we might as well have released it five years ago. It needs to show development.