Flume's Long-Awaited 'Hi This Is Flume' Marks a Fervent Return
The Australian beat polymath is back with a brand new mixtape and visualizer.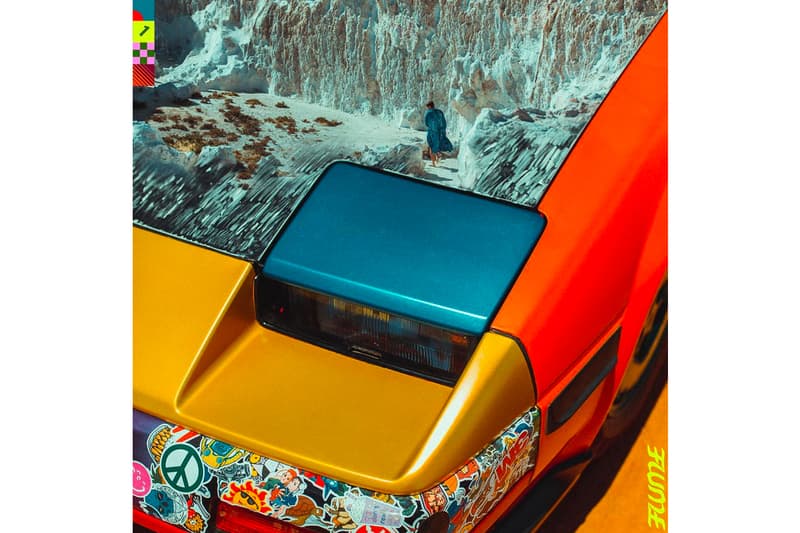 Australian producer Harley Streten, professionally known as Flume, rocketed to fame in the early 2010s, releasing a variety of singles through label Future Classic, later dropping his eponymous album to critical applause in late 2012. He continued his rise with a variety of new cuts and remixes, leading up to his GRAMMY-winning sophomore album Skin in 2016.
Yet Flume remained relatively quiet from much of the public eye in the wake of his sophomore album's arrival, releasing the Skin Companion and Skin Companion II follow-up EPs, simultaneously taking his idiosyncratic sound to Lorde's Melodrama and Vince Staple's Big Fish Theory. Late last week the artist released two 45-minute documentaries that showcased his rise to the forefront of popular culture, and now after a nearly three-year hiatus, Flume's long-awaited and much-anticipated return has finally arrived in the form of a mixtape, entitled Hi This Is Flume.
Toting a new and improved sonically-forward style, Flume relishes in his electronica-based production — it is arguably the artist's most fervently ambitious project to date. Toting a range of features from 303-overlord EPROM, synth-pop icon SOPHIE, punk-rock infused grime artist slowthai, experimental rapper JPEGMAFIA, and more, the mixtape is nothing short of sensational. This new sound is clearly something Streten has procured over the years, moving away from his more pop-focused range of soundscapes to something more genuine — this sound is much closer to that which propelled Flume to stardom's limelight.
You can listen to and view Flume's brand new mixtape Hi This Is Flume and accompanying visualizer by Jonathan Zawada below.
For more related news, Grimes just announced her upcoming album Miss_Anthropocene.