Grimes Announces New Album 'Miss_Anthropocene,' Outlines Project
The latest from the avant-garde pop star.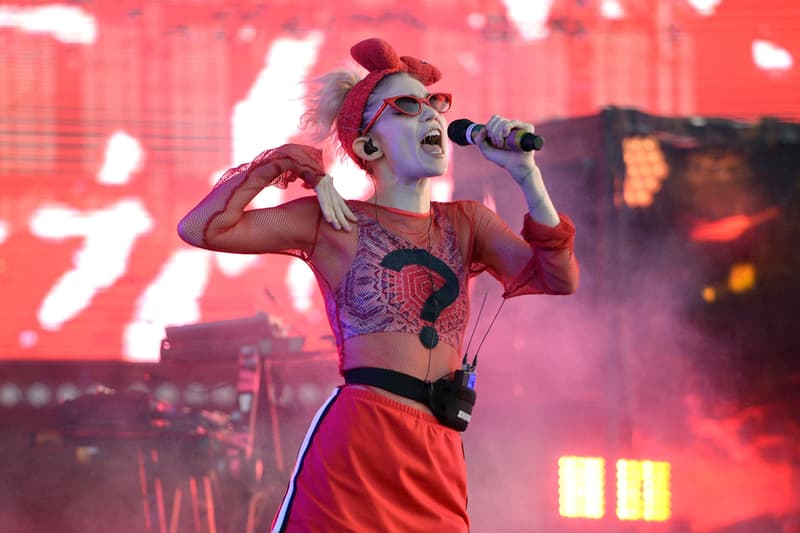 Avant-garde artist Grimes is returning after releasing Art Angels back in 2015. In a recent announcement, the musician revealed that her new album, titled Miss_Anthropocene, will be coming soon, releasing an outline of the project's meaning and thematic underlay, as well as mentioning the possibility of an EP or "a few more singles of synth-based stuff" before the project gets to see the light of day. 

After last year's spout with her label 4AD, where she claimed that they were diluting her image on her upcoming "highly collaborative" project — something many fans took note of considering her first album "Visions" has remained the artist's staple project.
The announcement of the upcoming project comes at a canny time, with Grimes releasing a new music video last week for her standalone demo "Pretty Dark," following up her 2018 single "We Appreciate Power." Sharing to her fans via Instagram, the artist stated that the upcoming project is "a concept album about the anthropomorphic Goddess of Climate Change: a psychedelic, space-dwelling demon/beauty-Queen who relishes the end of the world," continuing forth by adding that "each song will be a different embodiment of human extinction as depicted through a pop star Demonology," going on to explain the meaning behind various tracks. By the looks of it, Grimes hasn't swayed from her peculiar quintessence, a uniqueness so outlandishly idiosyncratic to her identity as an artist that it has driven a cult-like following of fans and onlookers alike.
You can check out her entire announcement below. Are you excited for what's to come from the trailblazing artist?
In case you missed it, we recently caught up with Honne to learn about the challenges they face while making their third album.