Burberry Apologizes for Hoodie With Noose Design
Joining a growing list of luxury brands coming under fire for controversial product.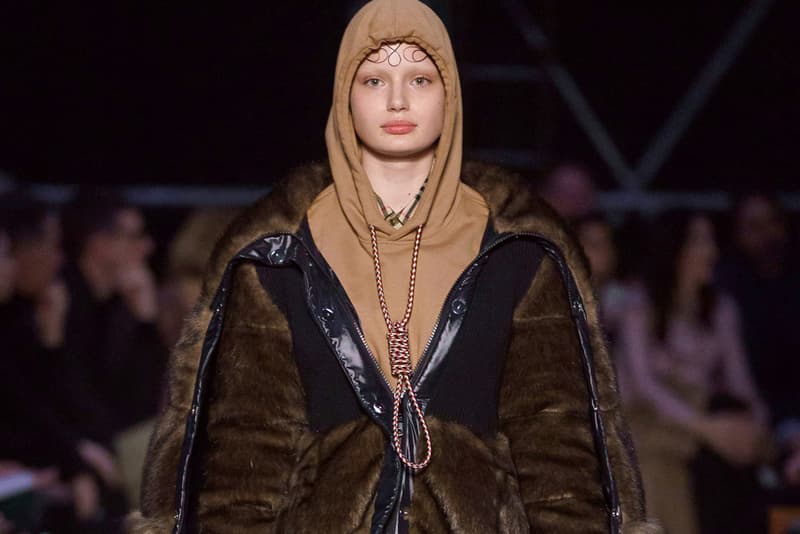 Mere hours after debuting its Fall/Winter 2019 collection at London Fashion Week, Burberry has joined in on the firestorm of backlash being shelled out to a number of luxury brands for products deemed insensitive. After presenting a hooded sweatshirt with strings tied in the likeness of a noose, the British label has issued an official apology in response to the wave of criticism.
"We are deeply sorry for the distress caused by one of the products that featured in our A/W 2019 runway collection. Though the design was inspired by the marine theme that ran throughout the collection, it was insensitive and we made a mistake," said Burberry CEO Marco Gobbetti in a statement to CNN.
The sweatshirt was jolted into the spotlight when model Liz Kennedy — who also walked in the brand's FW19 show — posted an image of the hoodie to her Instagram. In a lengthy caption, she critiqued the "ignorantly put together" look and exclaimed that she had been "extremely triggered."
"How could anyone overlook this and think it would be okay to do this especially in a line dedicated to young girls and youth. The impressionable youth. Not to mention the rising suicide rates world wide. Let's not forget about the horrifying history of lynching either," Kennedy said in her post. According to the model, she attempted to speak to someone about it when she first saw the piece but was told to "write a letter."
"It's fashion. Nobody cares about what's going on in your personal life so just keep it to yourself," Kennedy said of her "brief conversation with someone" at the show.
After the contentious hoodie was spotlighted, Burberry has pulled the item from production and removed all related images.
The controversy comes on the heels of other labels, including Gucci and Prada, who have swiftly removed styles that have been cited for racial undertones. Gucci's balaclava turtleneck — which was linked to blackface imagery — has sparked three apologies from the company, a Floyd Mayweather diss track from T.I. and an initiative from the Italian brand to promote diversity. Similarly, Prada released an apology for its monkey keychain in December (which was also compared to blackface) and has since rolled out a Diversity and Inclusion Advisory Council led by Ava DuVernay and Theaster Gates.