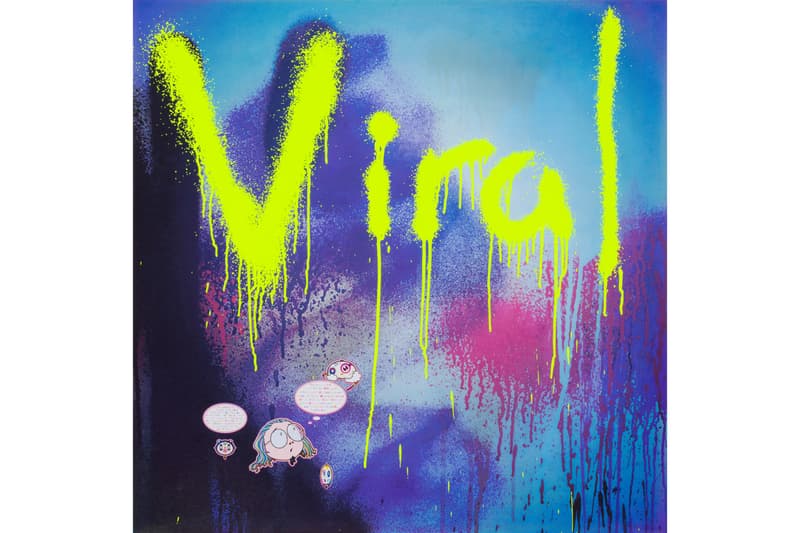 Takashi Murakami Will Present New Artworks at "GYATEI²" Exhibition
Introducing a "bizarre and emotive" world at Gagosian LA.
---
Takashi Murakami's oeuvre is largely comprised of motifs found within Western pop culture and traditional Japanese artworks. The legendary Japanese artist continues to blend these influences in diverse pieces for his upcoming show at Gagosian Los Angeles entitled "GYATEI²." Vivid works spanning paintings of his Mr. DOB character, sculptures, and installations will be on display at the forthcoming exhibition.
As for the name of the show, "[it]comes from the Buddhist Hannya Shingyo (Heart Sutra), a popular sutra in Mahayana Buddhism," said the gallery. "The mantra is often roughly translated as 'gone, gone, gone beyond, gone completely beyond, enlightenment, svāhā.' This articulation has been diversely interpreted as a call to "go" attain enlightenment, as the cry of a baby reborn into an eternal true world, and as a curse."
Highlights in the exhibit include A Statue of Flower Parent and Child (2019) sculpture, and the acrylic on canvas painting entitled Viral (2018-2019), depicted in the photo above, that features a self-portrait of the artist and his dog overlaid onto dense graphic patterns. "GYATEI²" will be on view starting February 21 until April 13. Head over to Gagosian's website to learn more.
Elsewhere in art, take a look at our latest Studio Visits installment with rising NYC-based artist, Gosha Levochkin.
Gagosian LA
456 N Camden Dr
Beverly Hills, CA 90210