Burberry looks to British Youth Culture for FW19
Riccardo Tisci's second season in charge.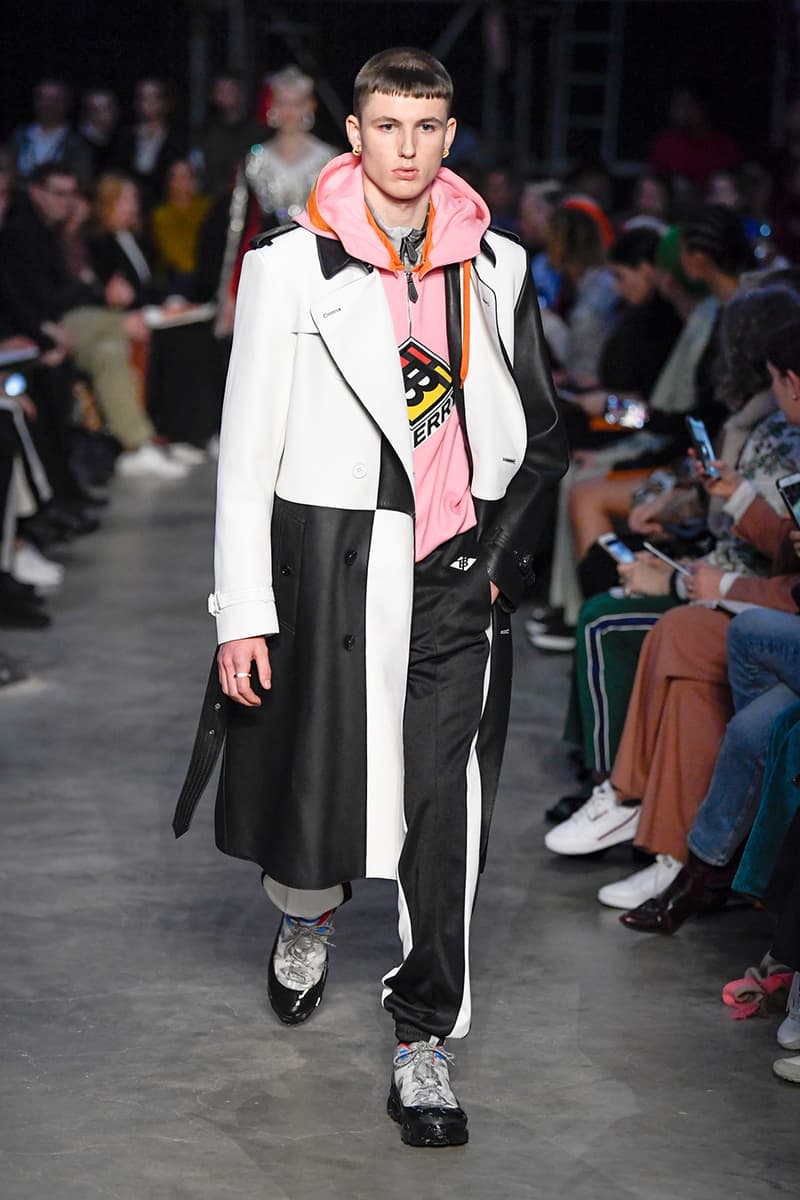 1 of 27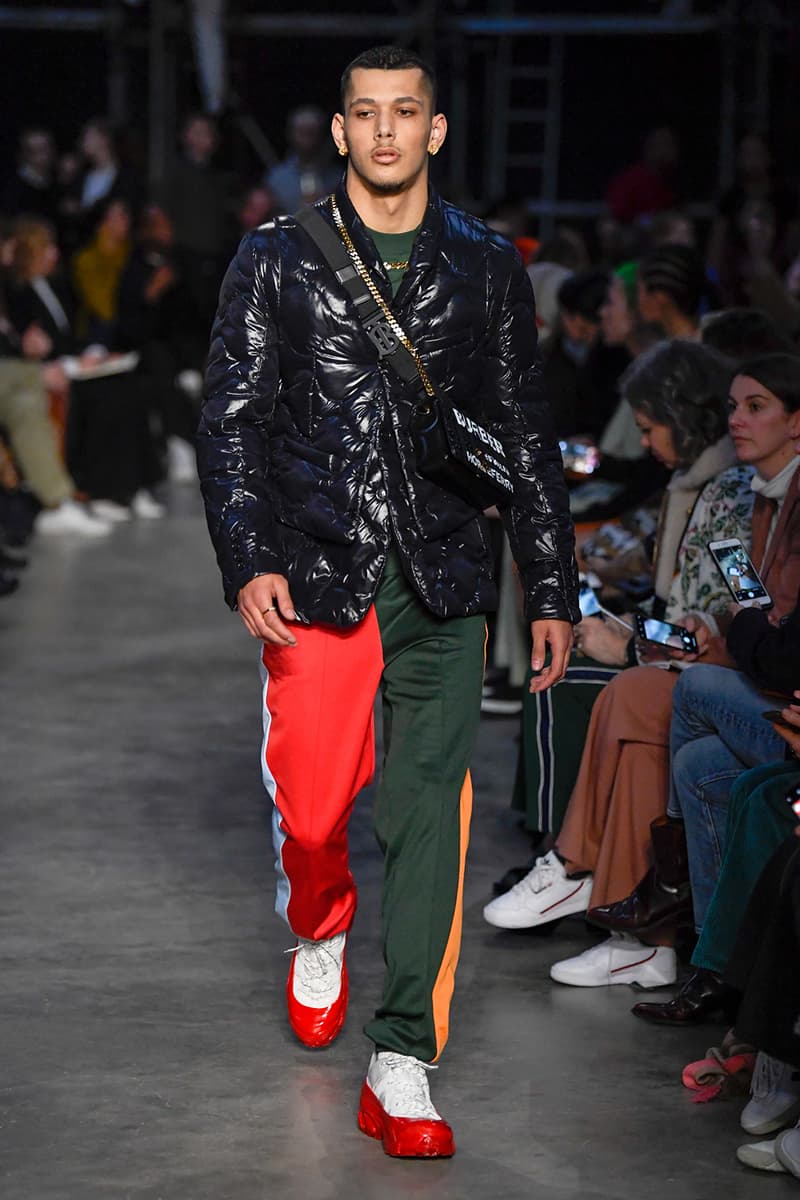 2 of 27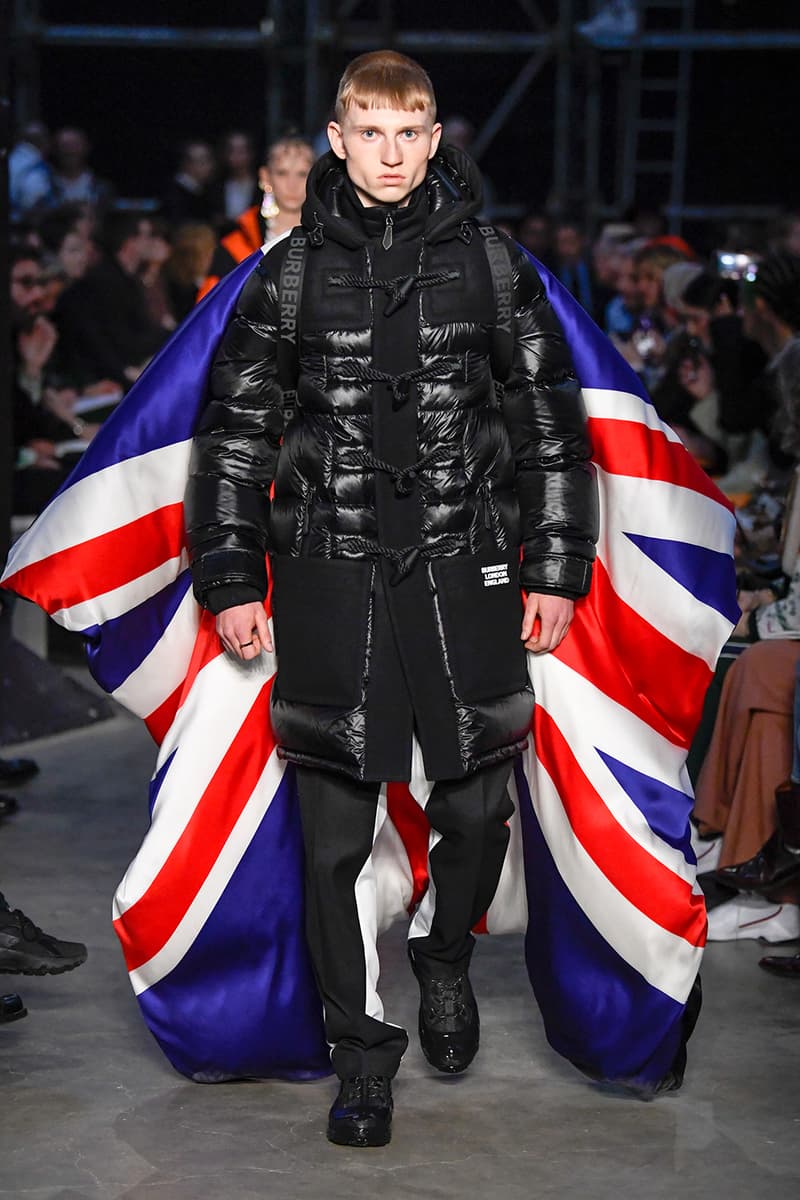 3 of 27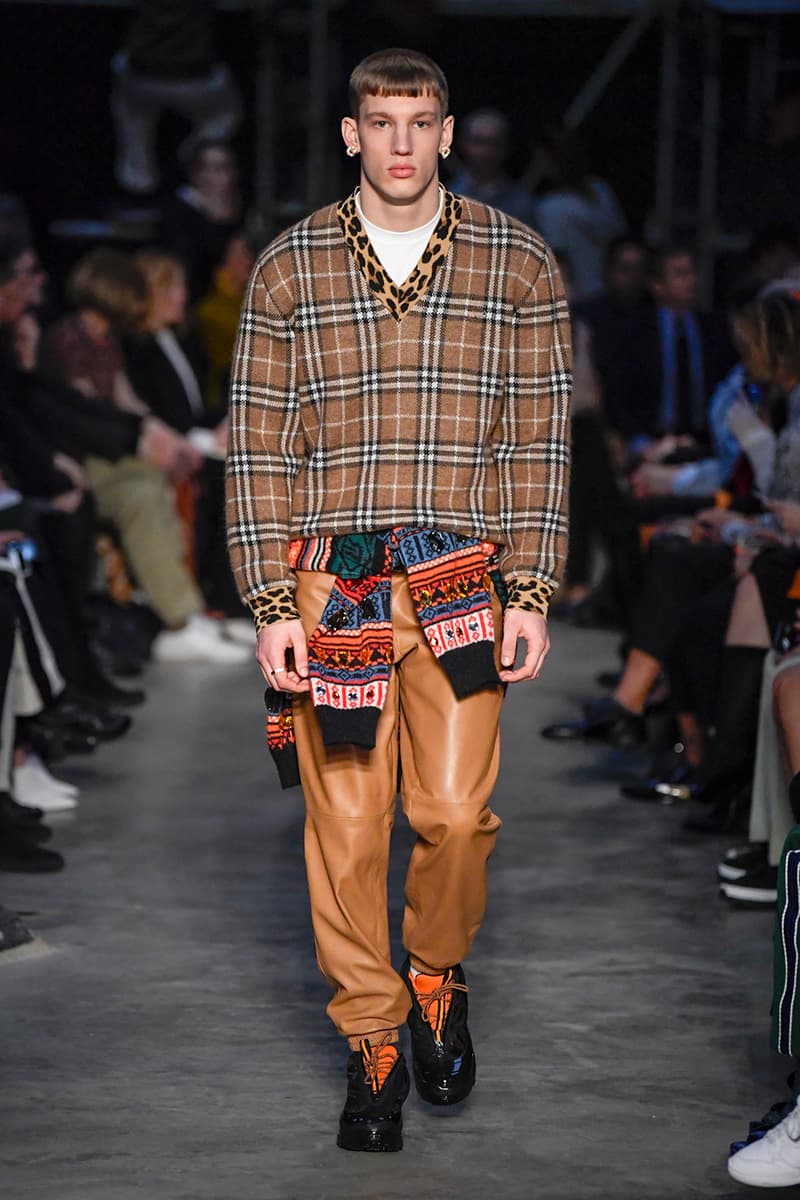 4 of 27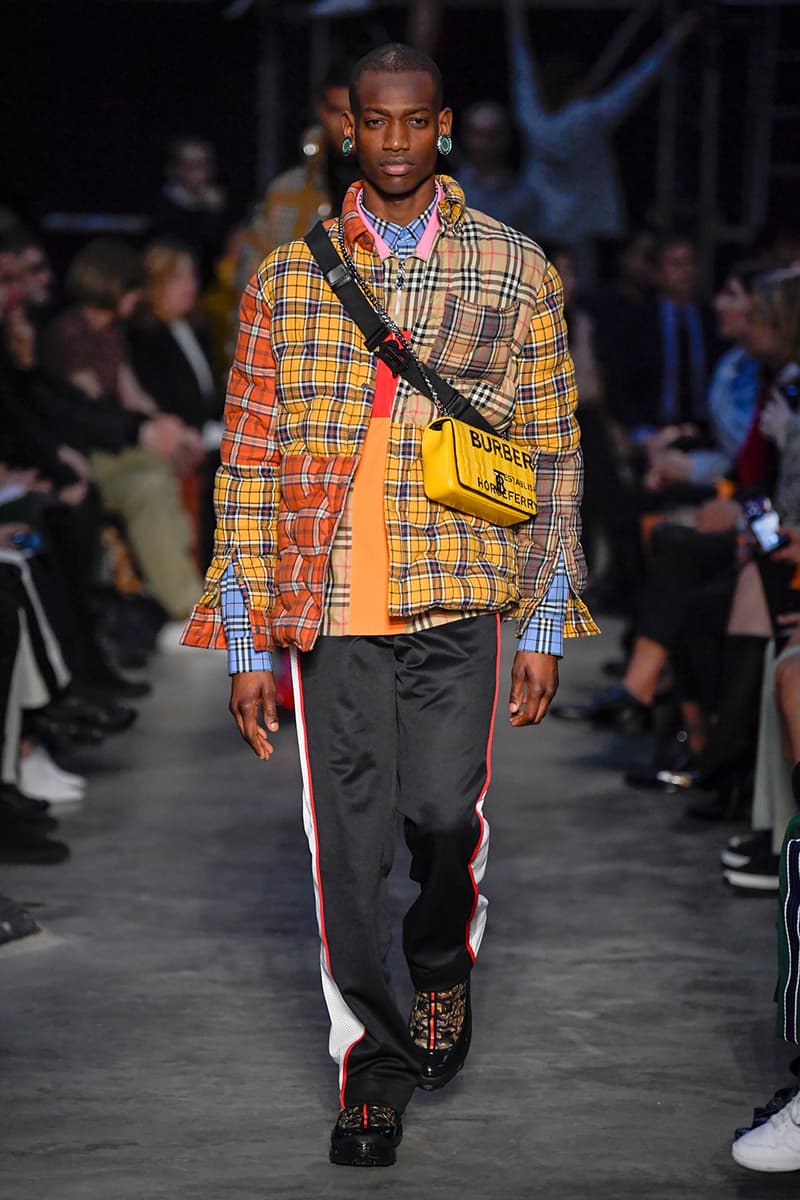 5 of 27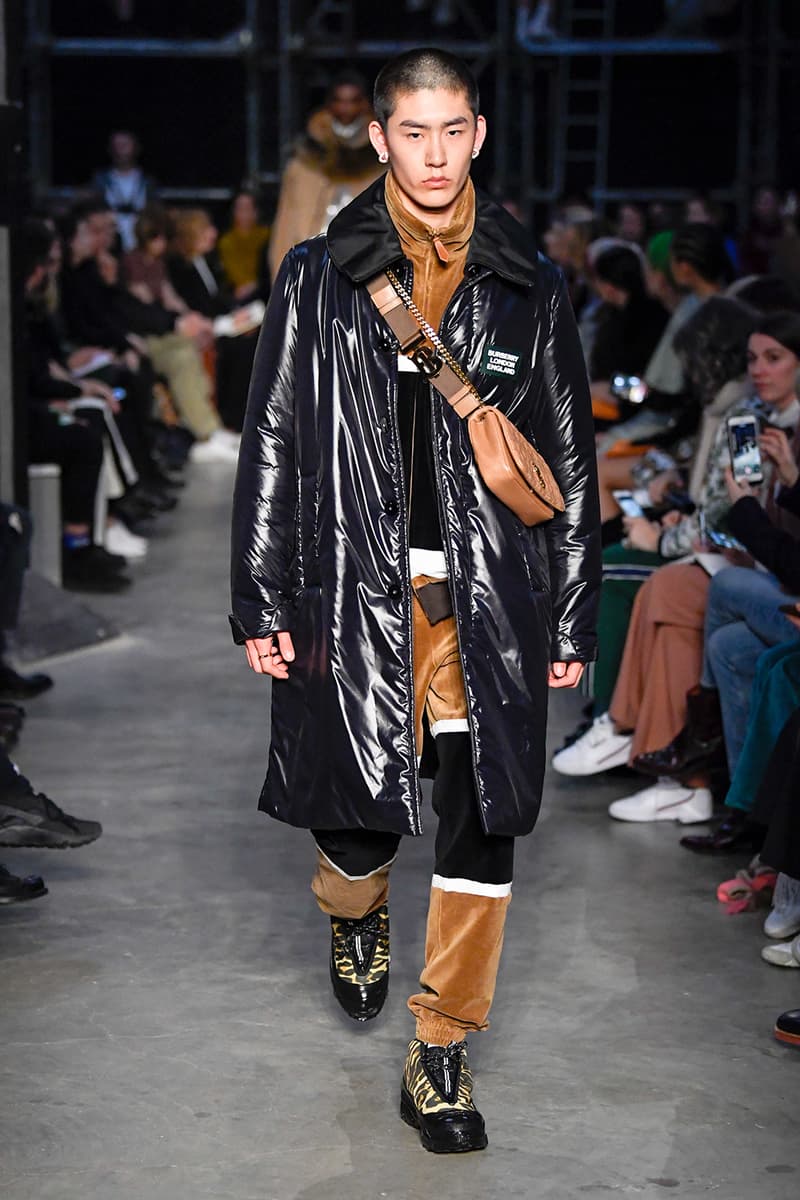 6 of 27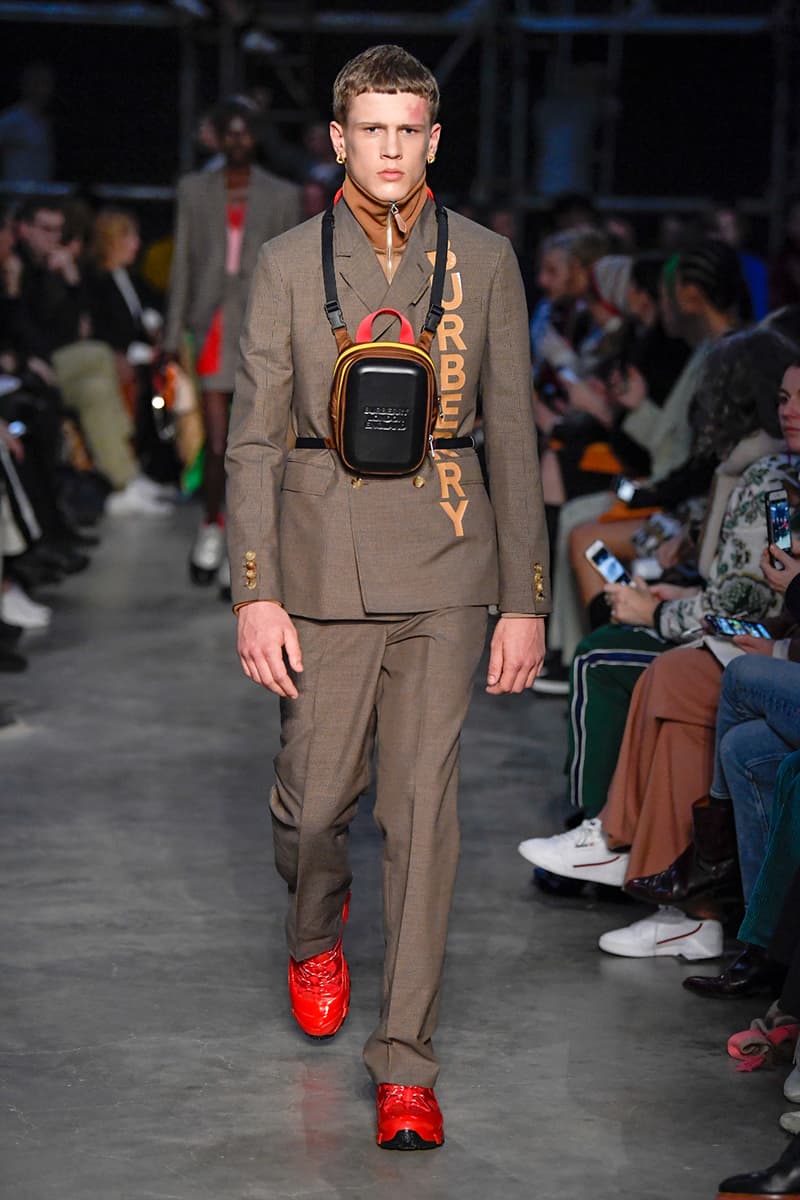 7 of 27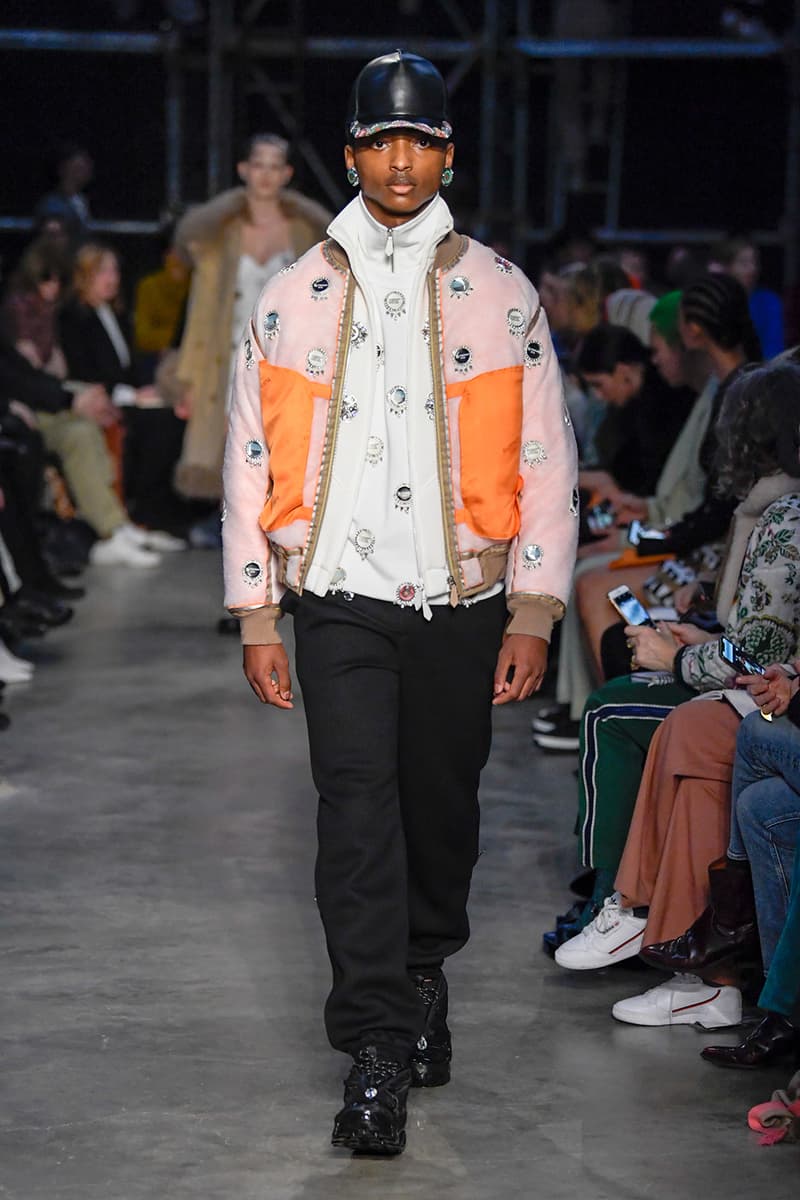 8 of 27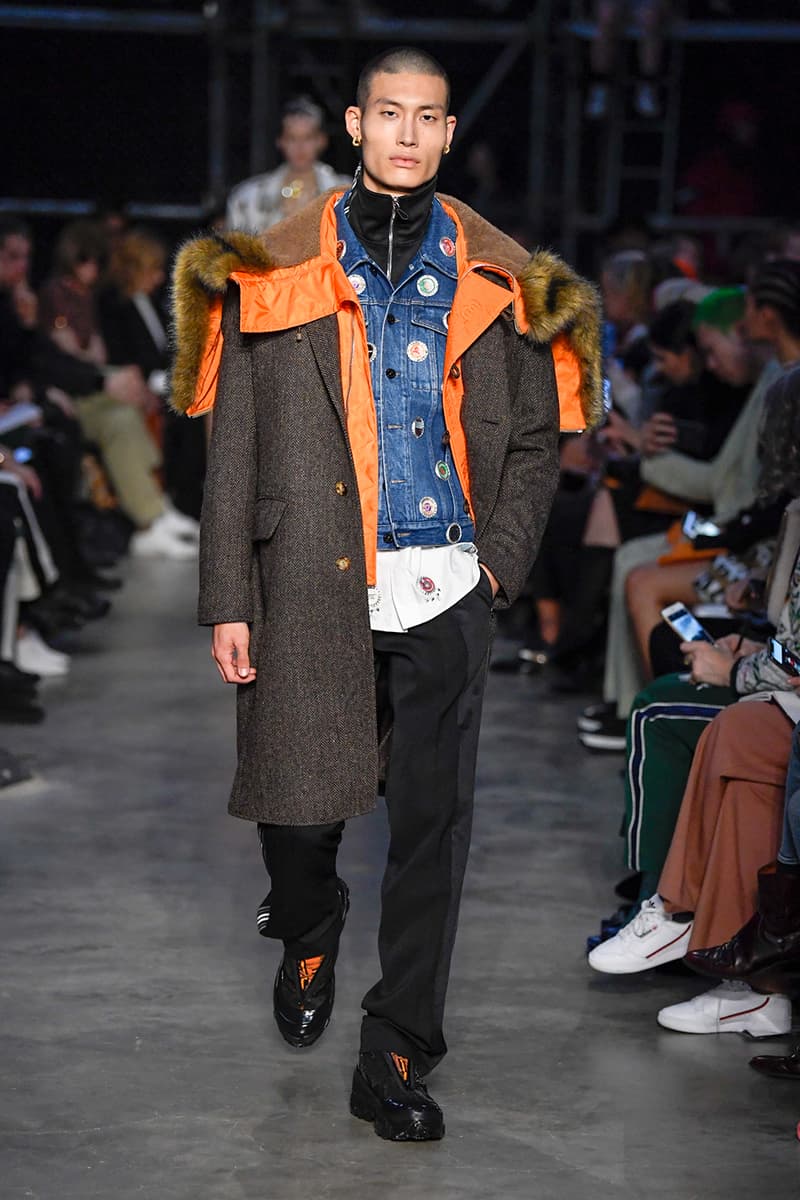 9 of 27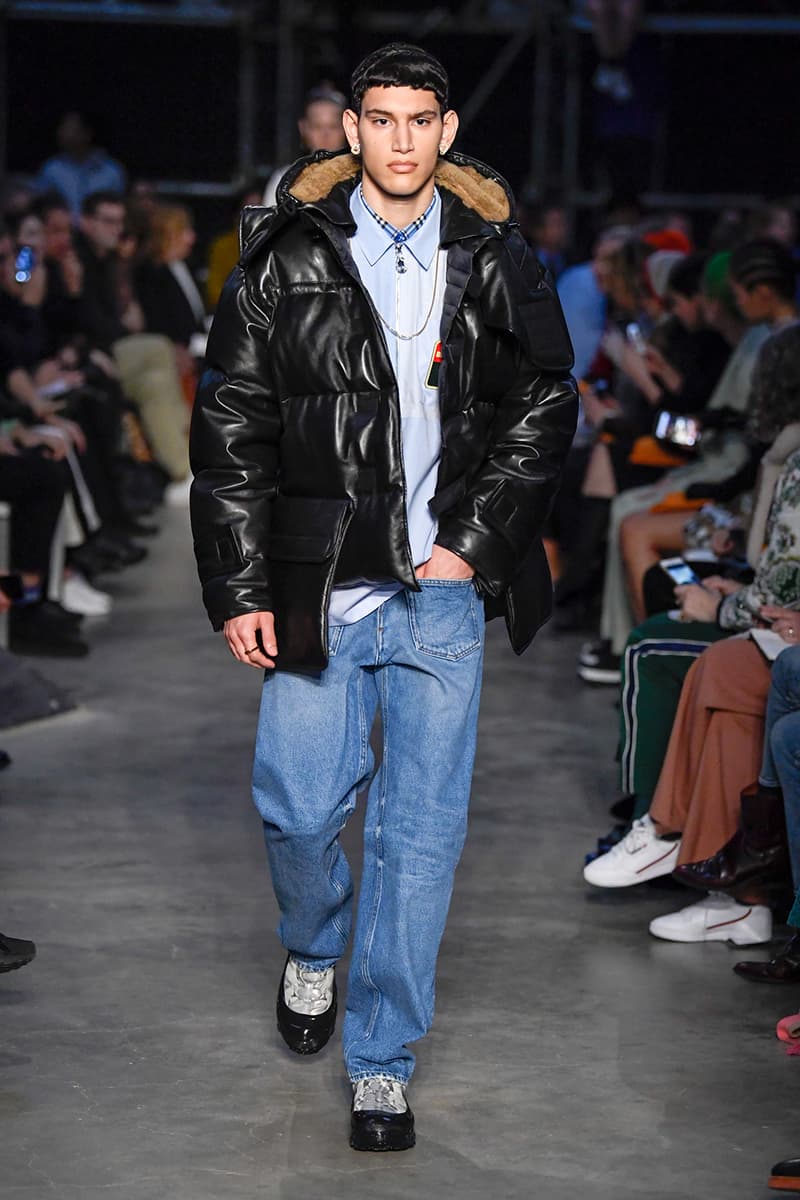 10 of 27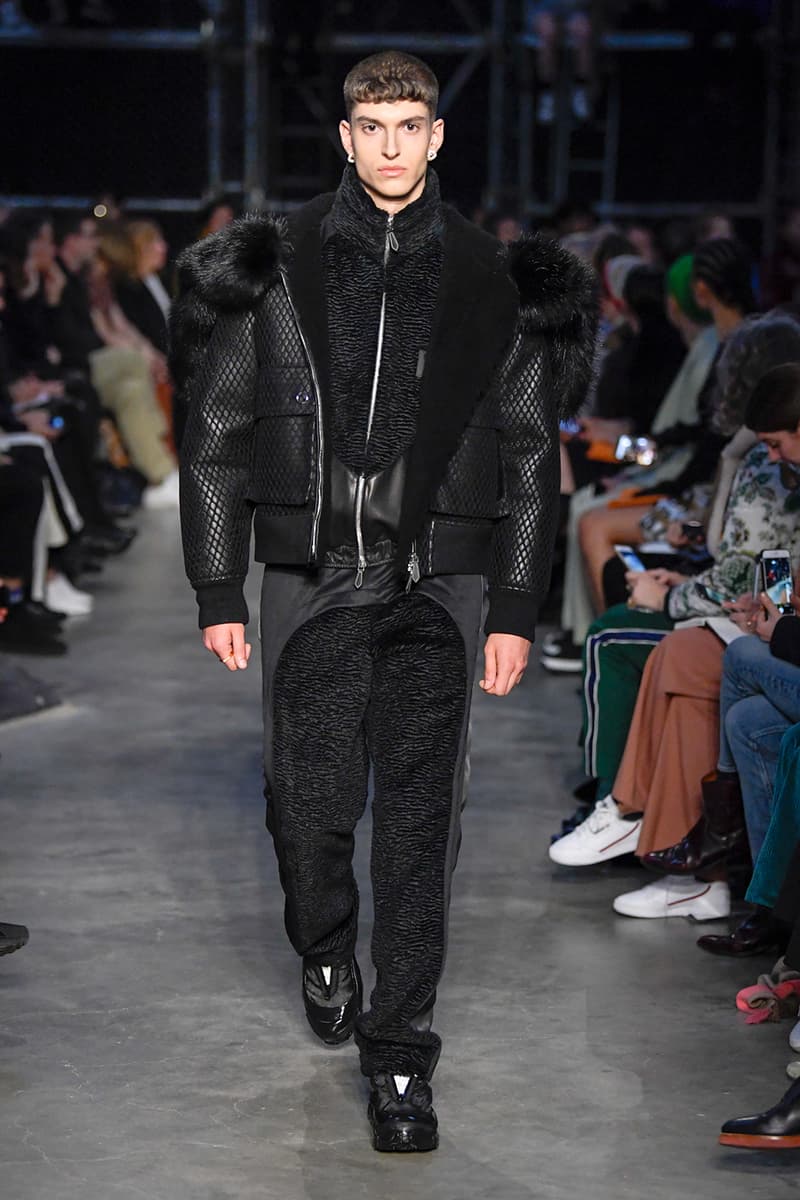 11 of 27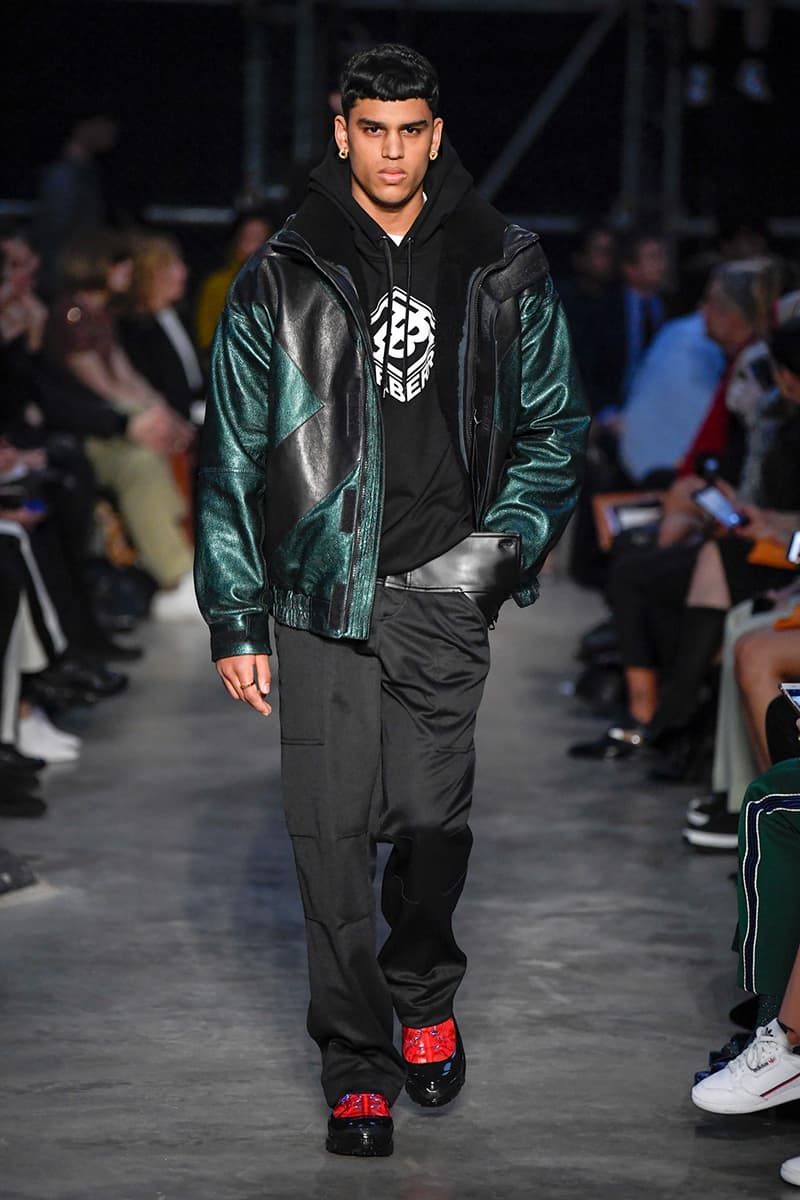 12 of 27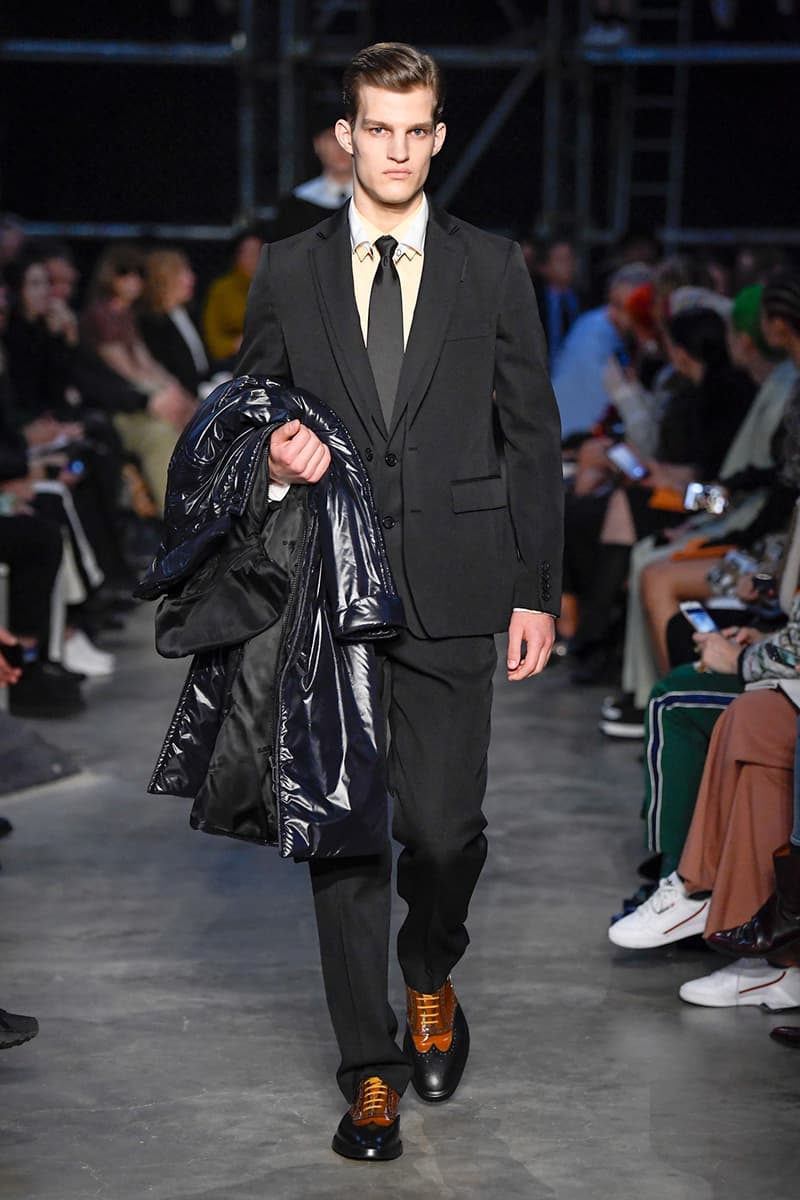 13 of 27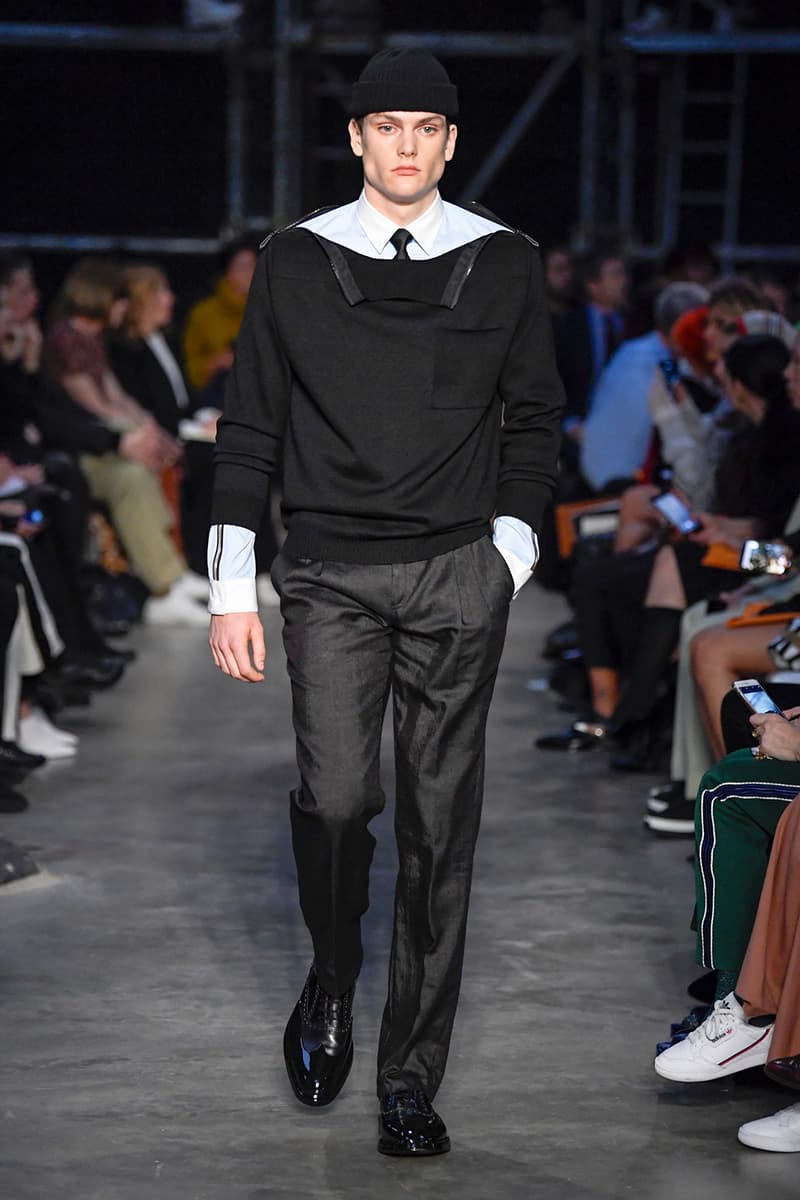 14 of 27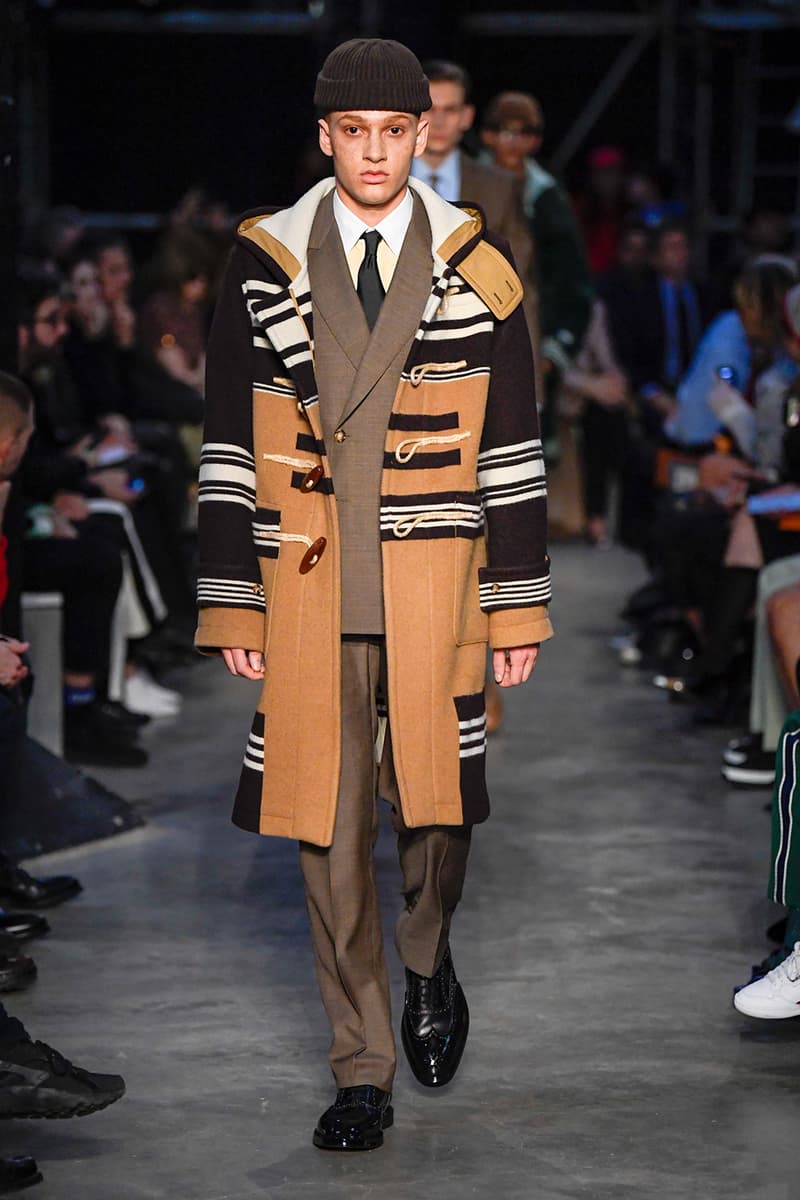 15 of 27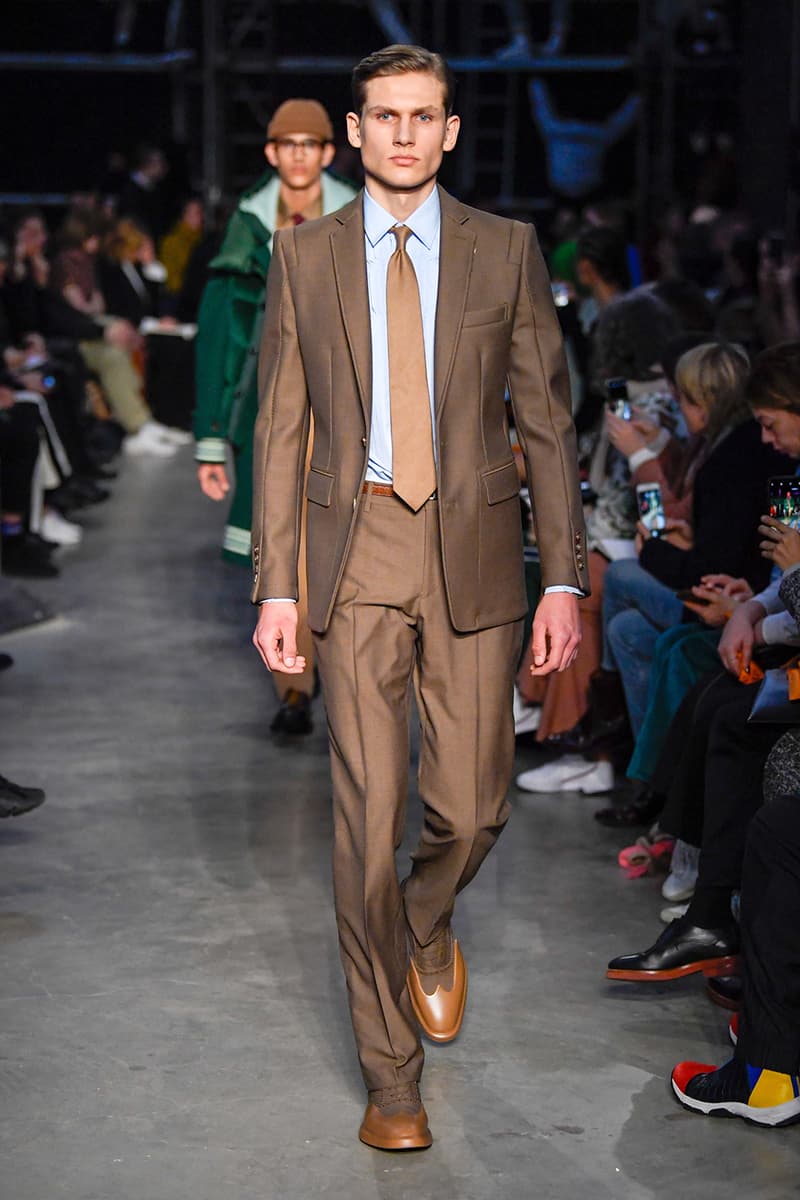 16 of 27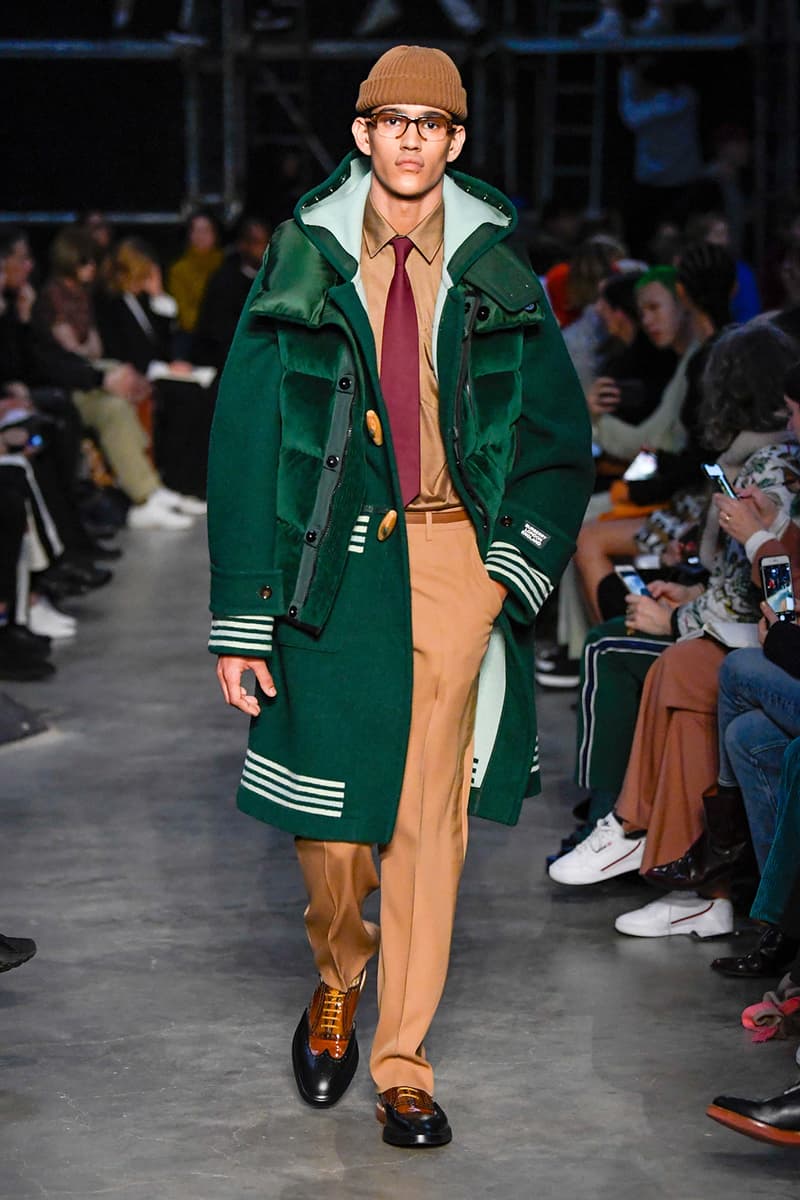 17 of 27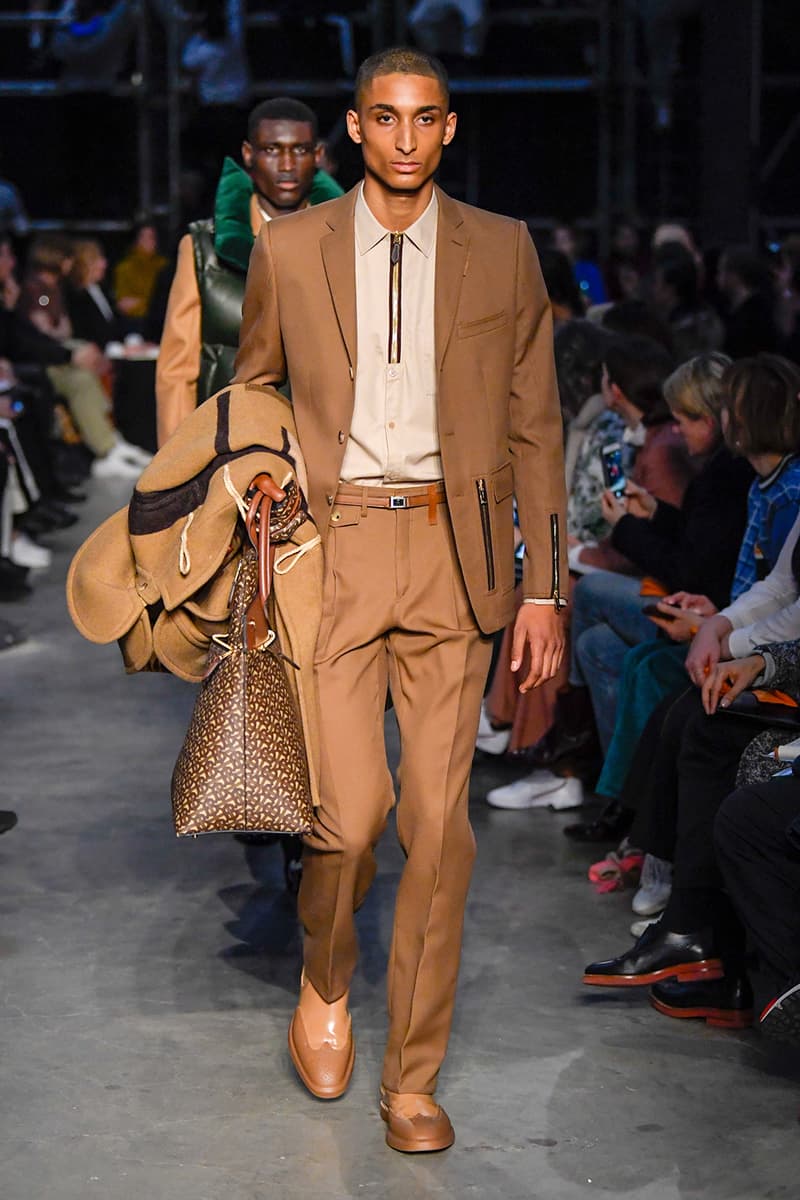 18 of 27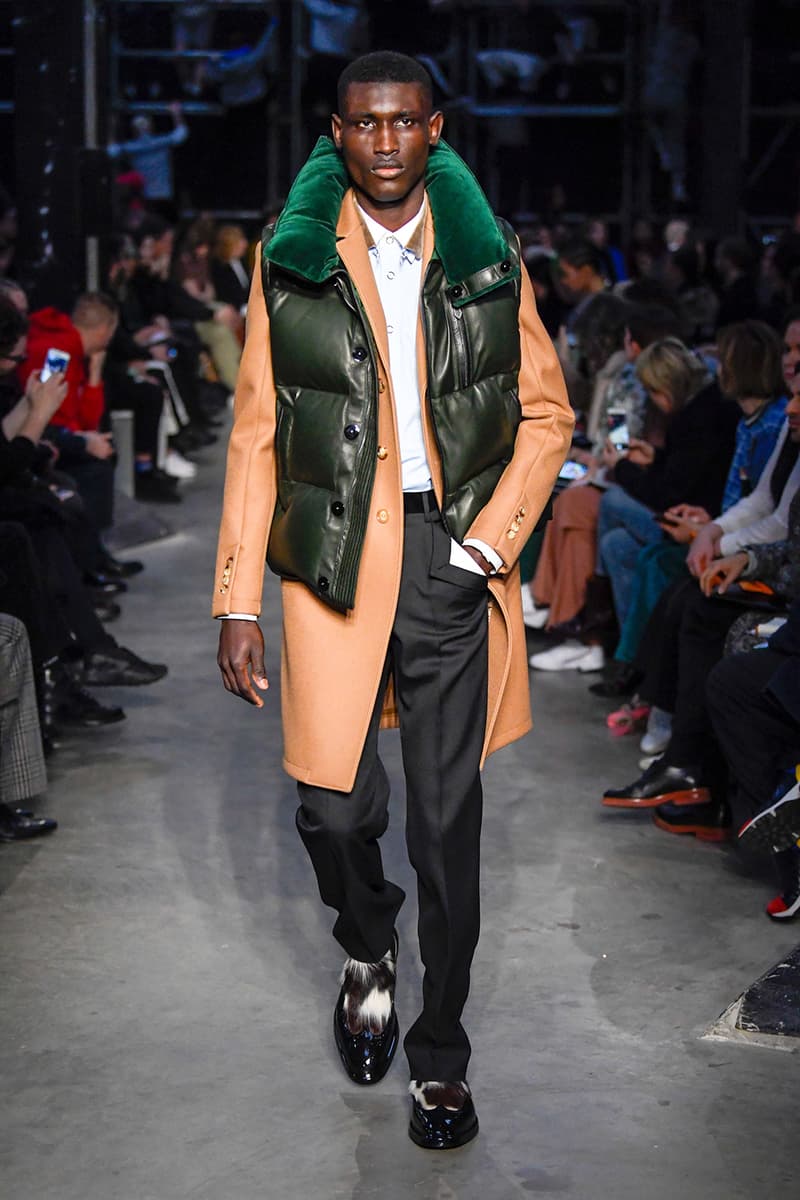 19 of 27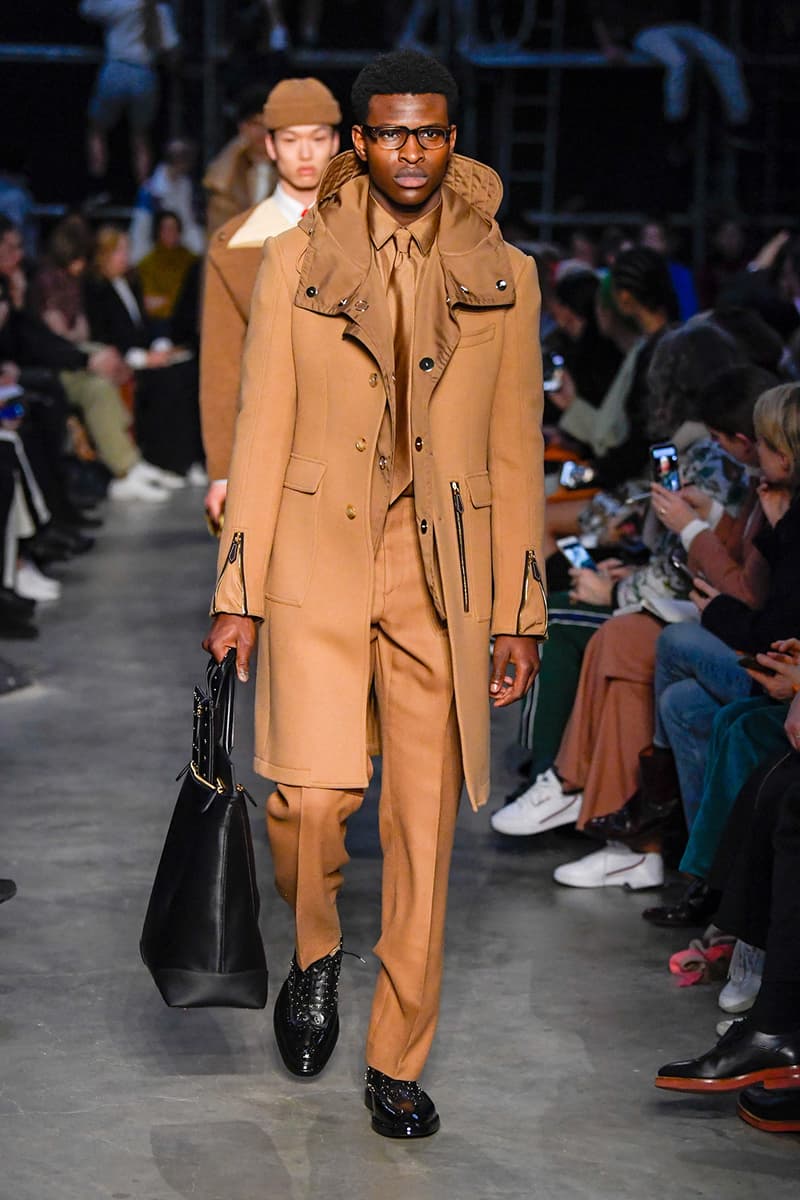 20 of 27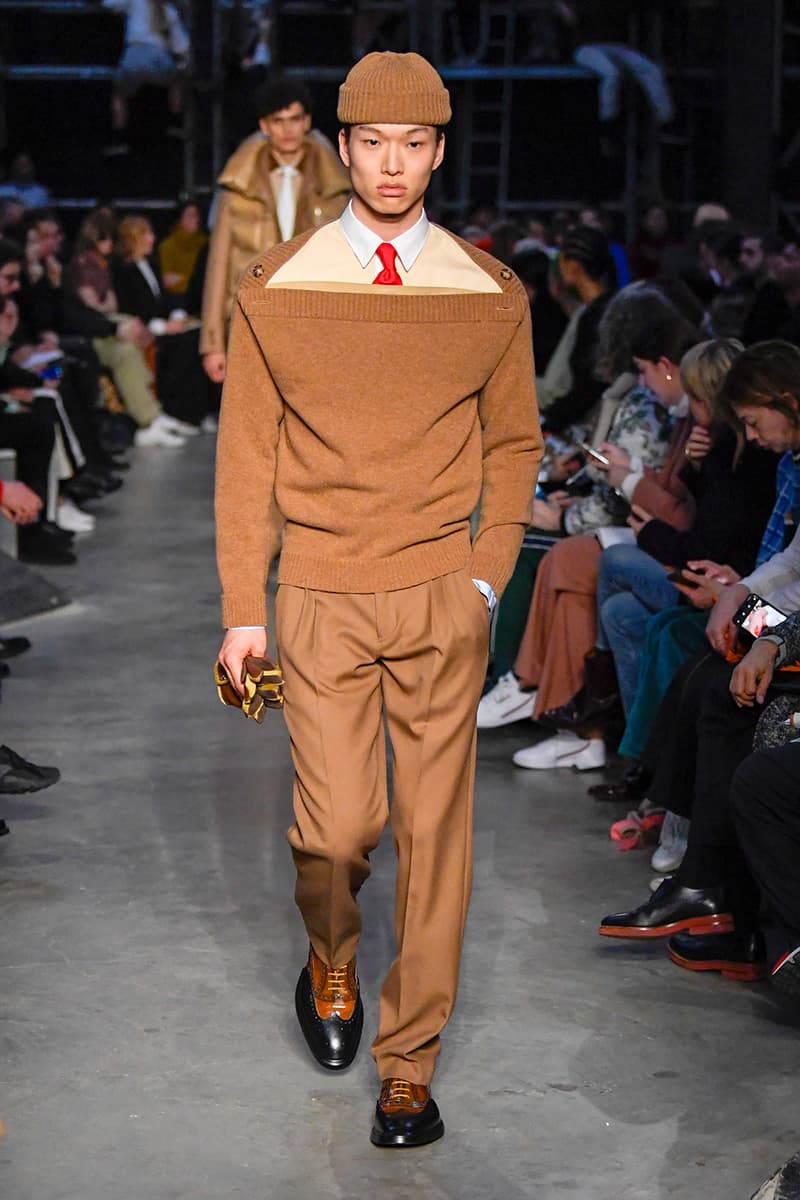 21 of 27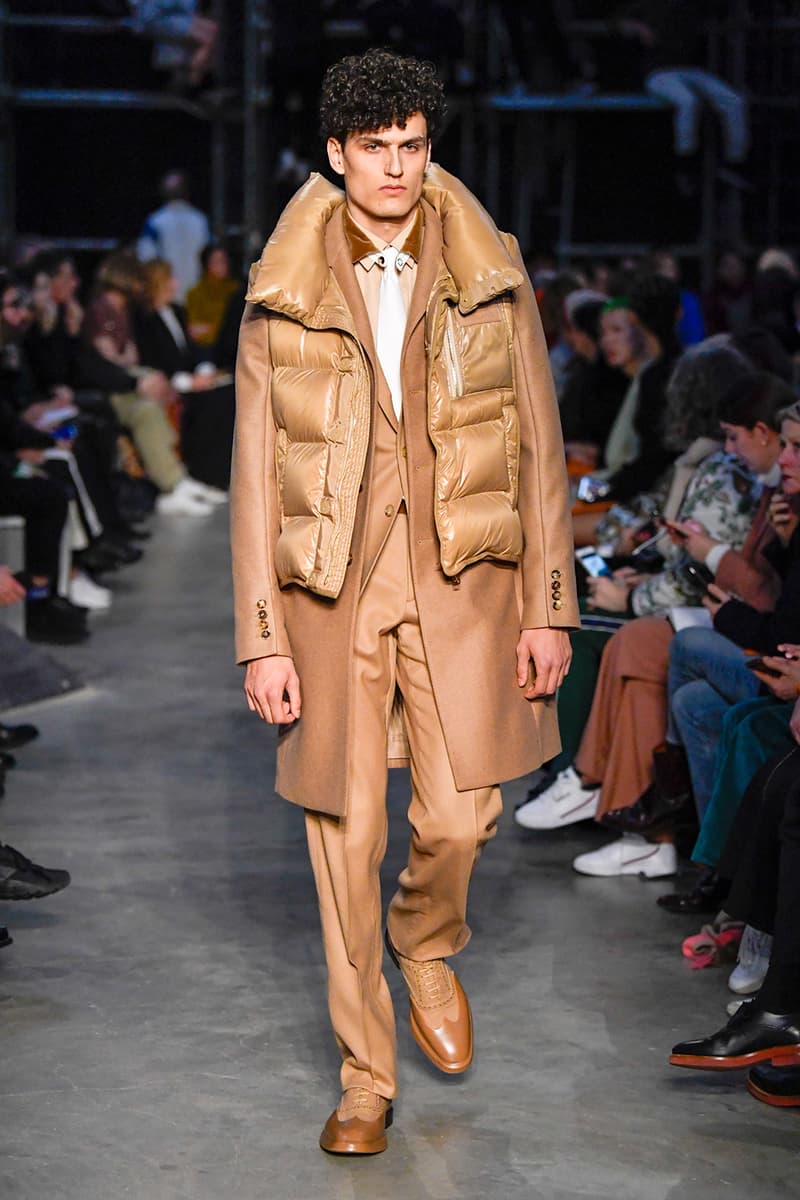 22 of 27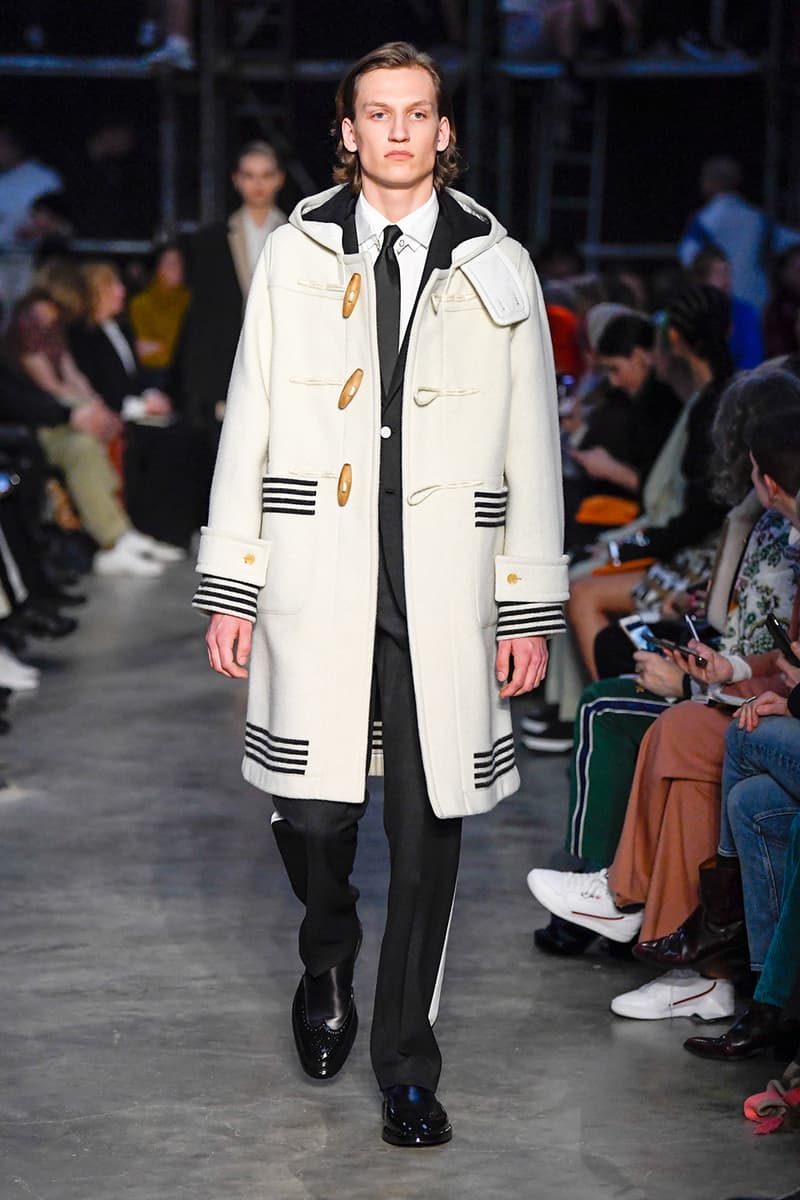 23 of 27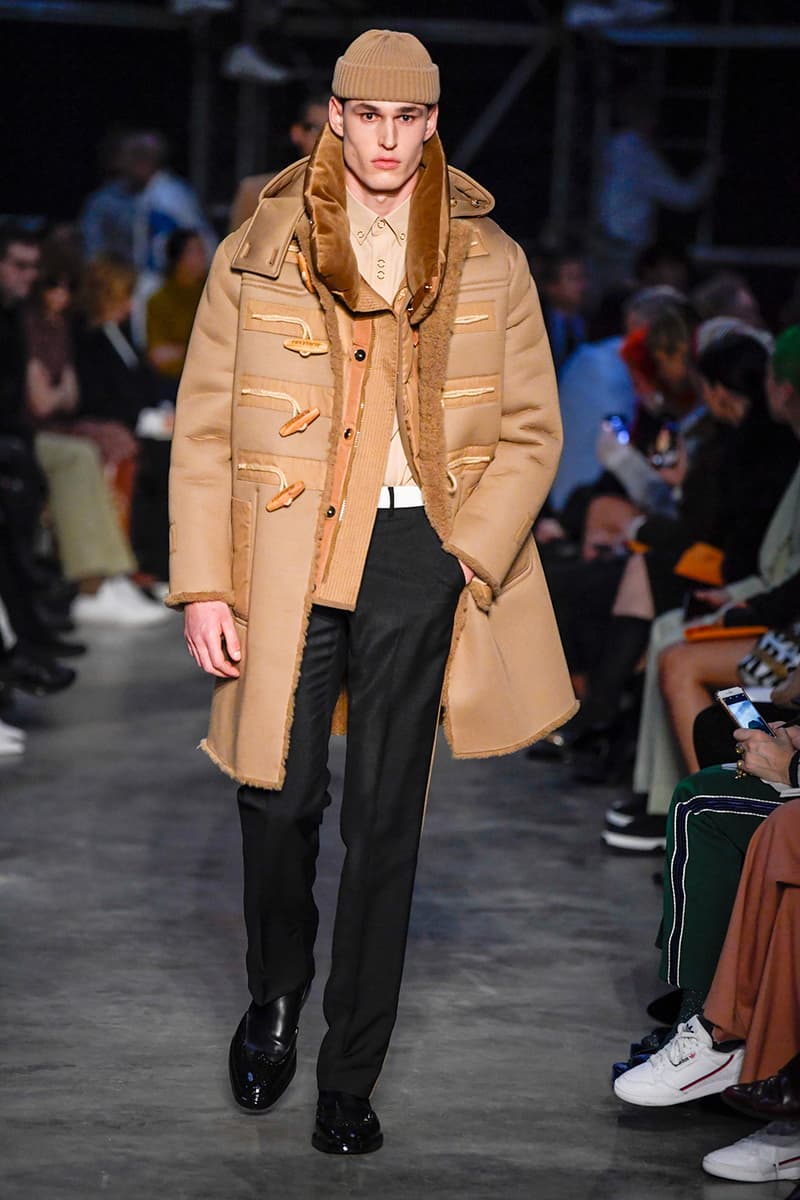 24 of 27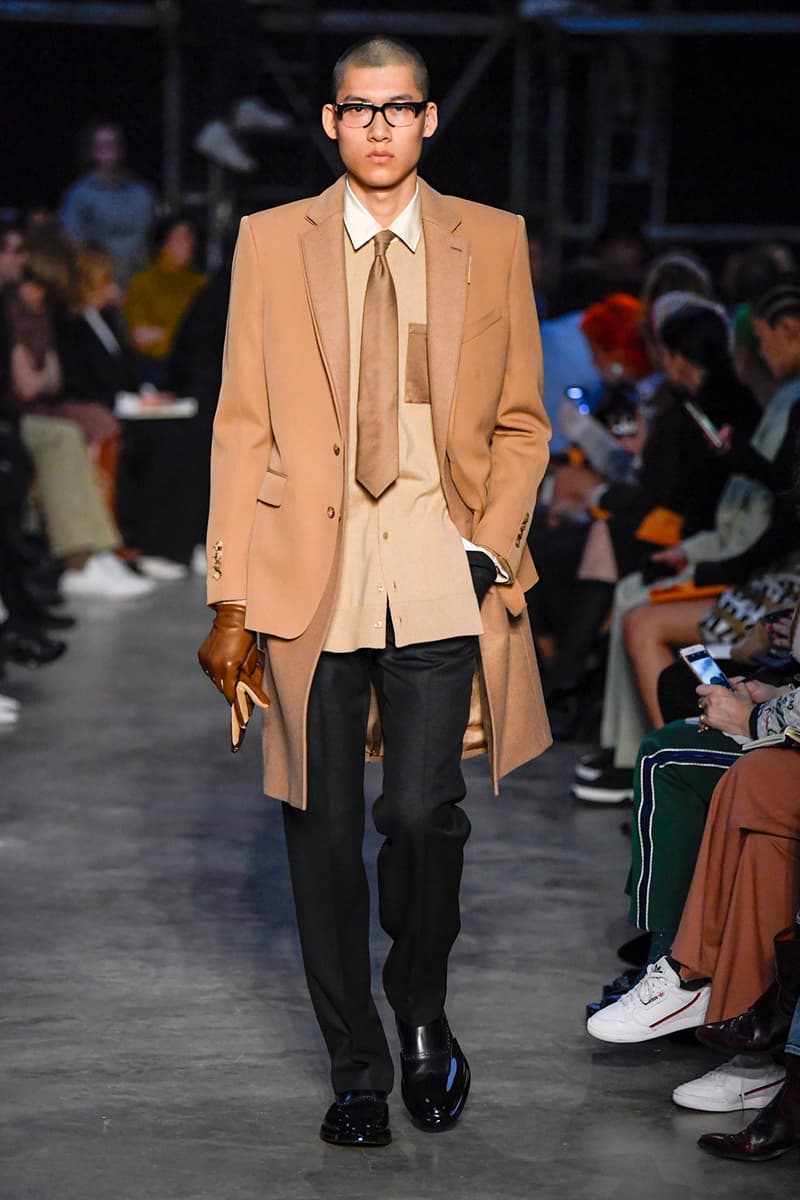 25 of 27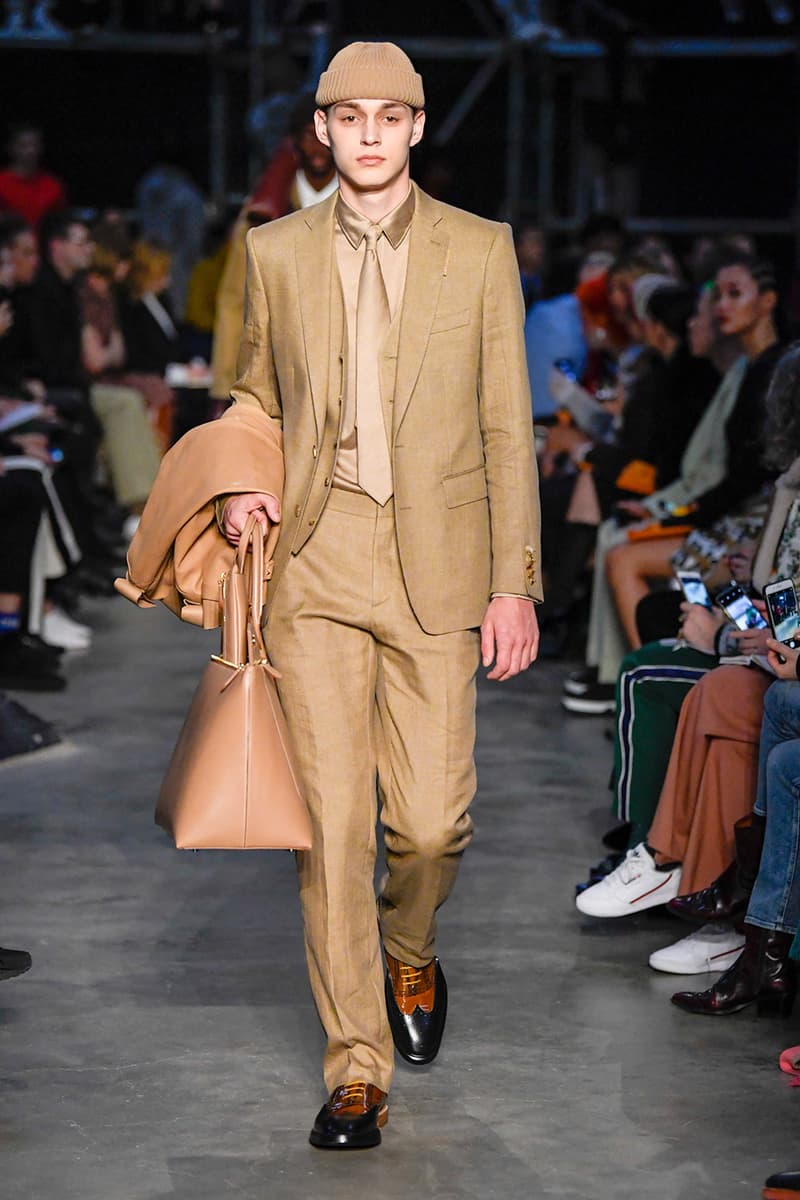 26 of 27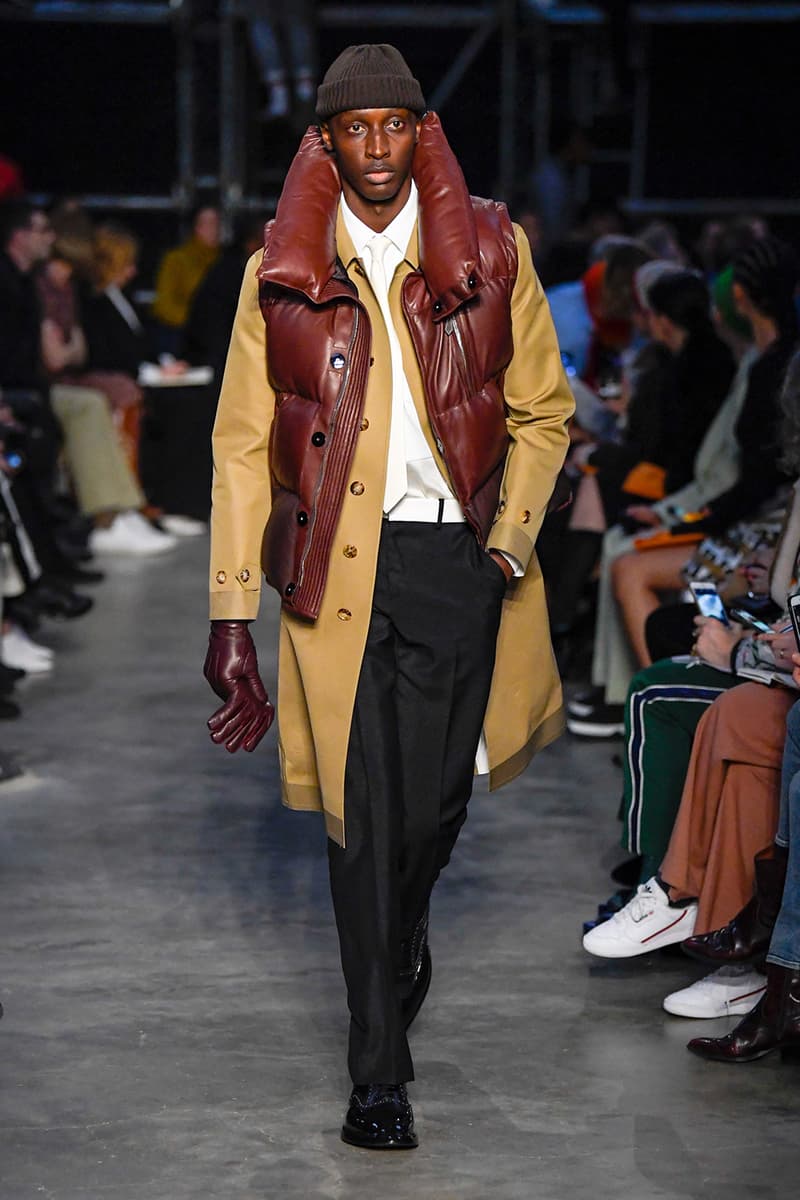 27 of 27
Titled "Tempest," Burberry unveiled its expansion collection for the Fall/Winter 2019 season. The venue was split into two very different rooms, with one area using a drill-filled soundtrack while the other played a medley of Black Sabbath and AC/DC. The latter room also had scaffolding behind it, with teenagers scaling it while wearing Burberry's diffusion line. Meanwhile, the other room ended with a news report talking about UK issues.
The clothes were essentially split into three collection, starting casually, going high-end during the middle and ending with Tisci's take on beige. Speaking about the collection, the chief creative officer said:
"I have been thinking a lot about England as a country of contrasts, from the structured to the rebellious and free, and I wanted to celebrate how these elements coexist. My first season for Burberry was about starting to develop my alphabet for the house, it was about identifying new letters and new codes. And now, I'm starting to put these letters together to begin writing my book here, to form the first chapter for a new era at Burberry." This new era was punctuated by the kids screaming at the end of the show, which worked as a raucous ending soundtrack to the 106-look show. Take a look through the gallery to see the collection in full.
In other news, Maison Margiela's logo-print tote is now available in leather.