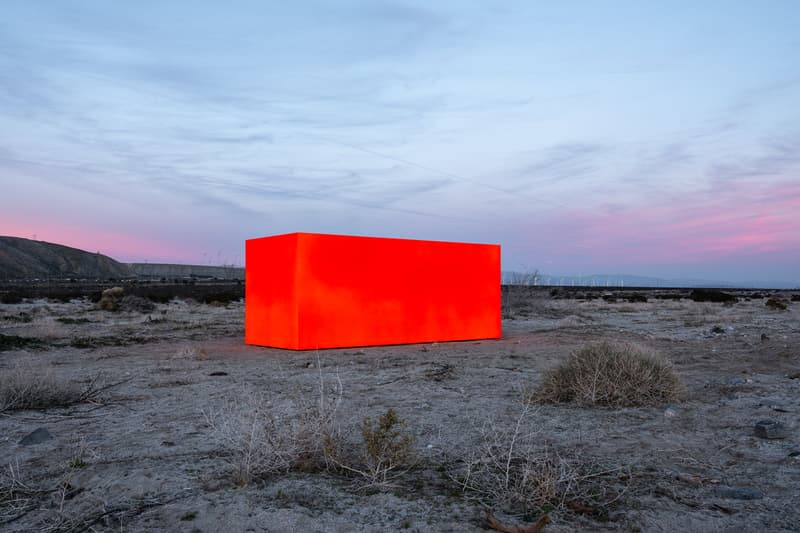 Sterling Ruby's 'SPECTER' Is on View at Desert X
A neon orange monolith.
---
American artist Sterling Ruby erected a neon orange monolith in the middle of Coachella Valley for the currently on-going biennial Desert X.
Dubbed SPECTER, the immense fluorescent-colored installation appears as an apparition in front of the mountainous Californian landscape, fabricating an optical illusion as if part of the view has been photoshopped and intentionally removed.
Giving off mysterious vibes, it is possible that the form of this lengthy cuboid alludes to a shipping container, a military bunker, an unidentified object or even an abandoned homestead. Furthermore, the designated spot and color of the art piece doesn't match with the ghostly qualities given by its title. Inarguably, its fluorescent orange hue and artificiality stand out in the natural surroundings, misrepresenting the characteristics of a phantom.
SPECTER is now on view until April 21. More official images of the sculpture can be found below and make sure to visit Desert X's website to learn more.
In other art-related news, check out Tom Sachs's limited Paradox Bullets zine.