Kanye West Building adidas YEEZY "Sample Lab" In Cody, Wyoming
Bringing big YEEZY business to the Cowboy State.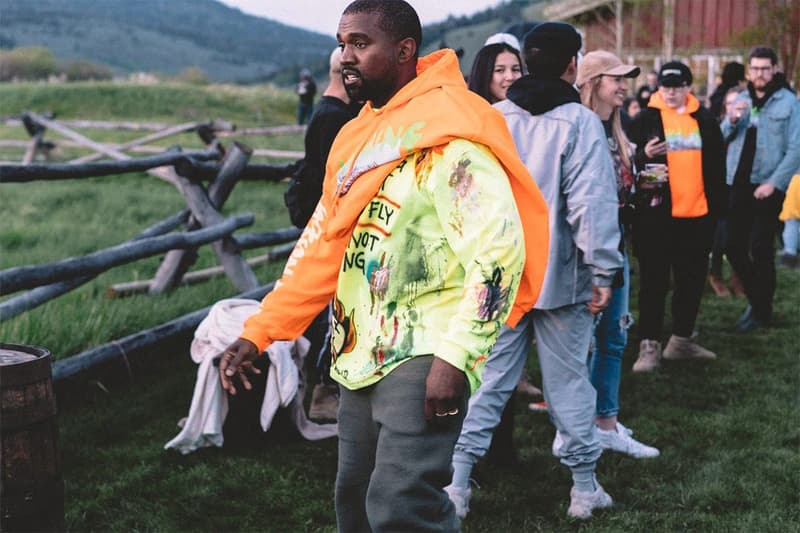 Already the owner of two enormous ranches in Wyoming, Kanye West is expanding his footprint in the Cowboy State even further with an adidas YEEZY "sample lab" in the relatively small town of Cody, home to approximately 10,000 residents. West has been open about his desire for sustainable, domestic production, and this development follows shortly after he announced that he was moving the YEEZY headquarters from Calabasas, California to one of his properties in Wyoming.
Although details are scarce about what this "sample lab" will provide, its opening entails the conversion of a 11,300 square foot warehouse as well as the construction of an adjacent temporary 1,056 square foot facility. The lab will employ between 10-20 workers, and may be operable by the tail end of January. This isn't YEEZY's first foray into the area — West already has around 30 employees based in the greater Cody area, working off his "West Lake" ranch. The property that West plans to expand on is owned by Cody Forward, a local nonprofit economic development organization. Currently, Cody's main industry is tourism, as it was named after Western legend William "Buffalo Bill" Cody.
Officials in Cody are appropriately excited about the potential for economic growth brought about by West's plans; Forward Cody CEO James Klessman told WWD, "You have buildings in New York that have more people than our town has. To have a company like this in our community will make a significant impact. It's going to be a very positive thing from an employment standpoint." Klessman also hinted at the potential for future manufacturing jobs: "I think there are conversations about that. That's certainly something that is on their mind. It will take some very sharp pencils to make that work, because we're not exactly on a major thoroughfare."
"We are not on an interstate highway. We don't have a seaport here," Klessman continued. "So, it takes a little bit of thinking to make sure you have production efficiencies that allow you to be profitable in that endeavor. We have manufacturing here. We're making everything from firearms to aerospace products and leather goods. There are a number of things that are really niche markets, higher-margin markets. We have some manufacturing here that does quite well."
The YEEZY facility's output is still very much in the works, as there's no clear end goal for West's expansion. However, WWD noted tellingly that the infrastructure West is exploring resembles that of luxury houses like Kering and LVMH. Time will tell whether the facility expands beyond footwear into West's other projects, like the the YEEZY Home venture.
In the meantime, West and adidas recently delivered a look at the new "Yeshaya" colorway of the adidas YEEZY BOOST 350 V2.