Coca-Cola's 'Insiders Club' Subscription Service Gives You Exclusive Access to New Flavors
Delivered right at your doorstep for $10 USD a month.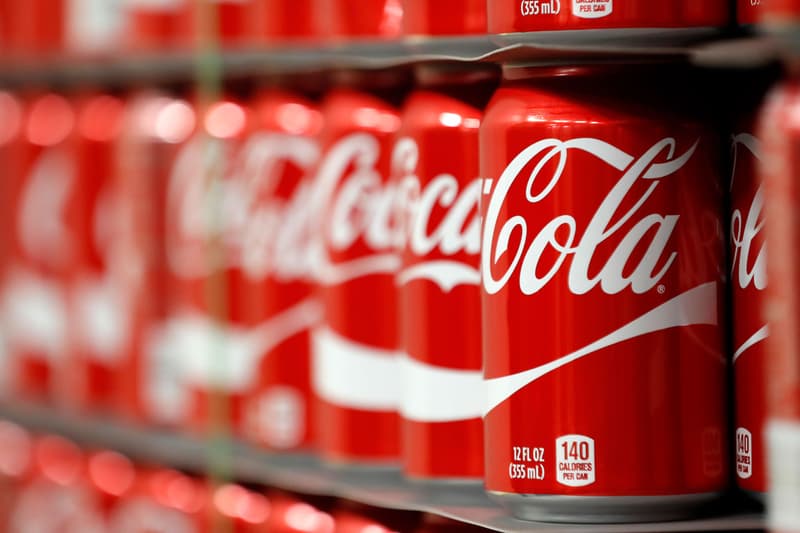 This year has been a major one for Coca-Cola. According to License Global magazine's research, the beverage brand has had one of the greatest influences on the streetwear and footwear industries in 2019 by expanding its licensed products. Coca-Cola is now keeping up with the growing e-commerce subscription market with a new 'Insiders Club' service that allows subscribers to sign up for a monthly shipment of three category-spanning beverages.
A limited number of fans will be the first to try more than 20 drinks expected to launch in early 2020 with the new subscription service. From AHA flavored sparkling water to Coke Energy, the hand-picked packages will arrive at subscriber's doorsteps every month. As a response to the surge in the e-commerce subscription space and the success of the brand's limited-time launch of Cinnamon Coke, Coca-Cola's pilot program will allow consumers to "get their hands on new products before they hit shelves." Subscribers can pay for the six-month membership in two ways: a charge of $10 USD per month or a $50 prepaid option with one month free.
"As a total beverage company, we're constantly looking for ways to innovate not only in our products – but also in the consumer-centric experiences we offer," said McCrea O'Haire, Digital Experiences Manager at Coca-Cola North America. "People want choice, convenience and customization. The Insiders Club will allow us to showcase the diversity of the drinks we offer and get some of our newest innovations into the hands of fans who want to be among the first to enjoy them."
Although the initial 1,000 memberships have sold out already, fans can join the waiting list on Coca-Cola's website and be notified when more subscription spots open up.
In case you missed it, Coca-Cola Singapore revealed a set of OLED sugar-free Coke bottles, coinciding with Star Wars: The Rise of Skywalker.