Dior, Balmain and BAPE Lease New Spaces on and Near NYC's 5th Avenue
A shift back to the iconic district.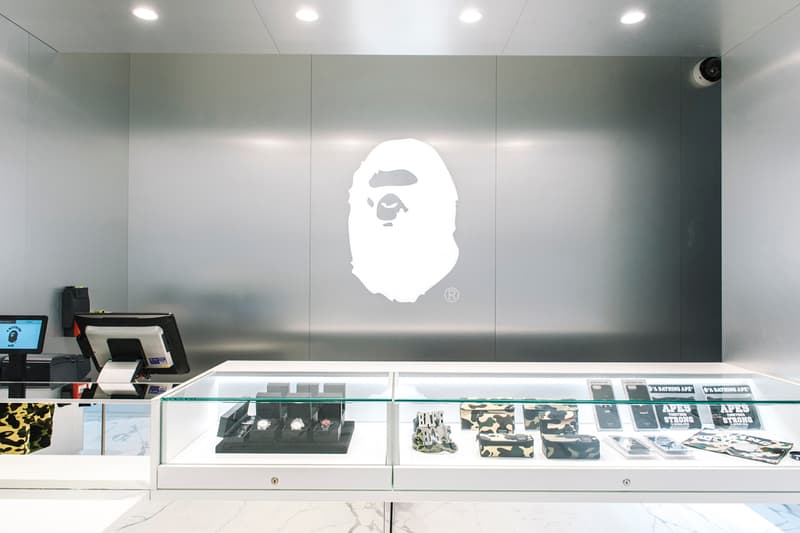 Multiple brands are making their ways back to NYC's iconic 5th Ave, specifically to East 59th Street between Madison Avenue and Fifth Avenue. According to New York Post, Balmain, Dior and even BAPE are headed uptown to that specific block to open up new storefronts.
Dior is currently in the process of moving into a massive 11,847 square foot space at 767 Fifth Avenue, near Apple's flagship. Meanwhile, Balmain recently leased a 3,200 square foot space right next to Celine at 650 Madison Avenue. Neighboring Balmain will reportedly be BAPE, who the New York Post says also recently leased a 1,202 square foot space at 650 Madison Ave. Under Armour is also working on taking over the 45,000 square foot space that Apple temporarily occupied while it renovated its cube store.
All of these retailers already have SoHo locations, however, sources have hinted that Balmain may shut its doors in SoHo.
Real estate and investment firm JLL recently released its City Retail 2020 Report, which details just how expensive rent is on 5th Avenue. According to its data, a retail space on upper Fifth Avenue is currently priced at around $2,677 USD per square foot, while a space in SoHo is around $414 USD per square foot.
The report also breaks down foot traffic for each popular shopping area in NYC, showing that over a 12 month period, 5th Avenue welcomed 28.9 million visitors, while SoHo welcomed less at 24 million. This beginning wave of luxury retailers moving uptown could be a straightforward effort to spread brand awareness by getting more eyes on their respective products.
Elsewhere in retail, take a look inside LOEWE's first NYC store.