Chiho Cheon Explores Standards of Homelessness with Corrugated Cardboard Furniture
"What is the one-dimensional difference between the homeless and ordinary people?"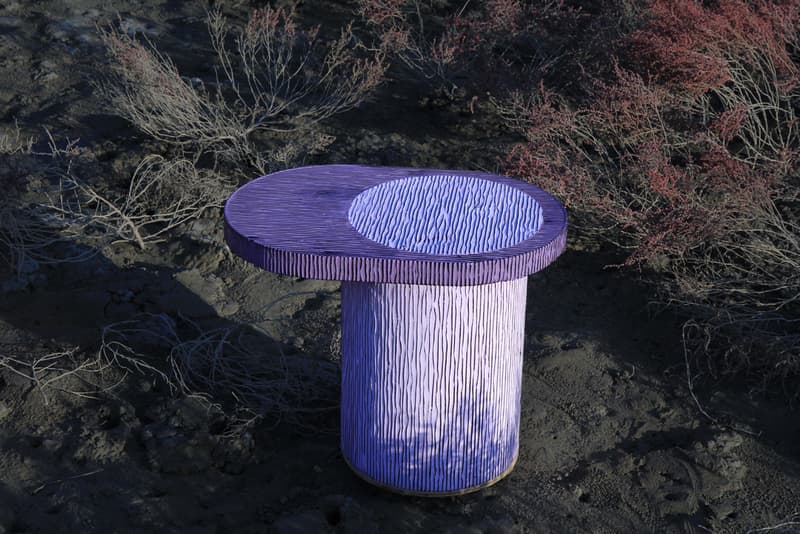 1 of 5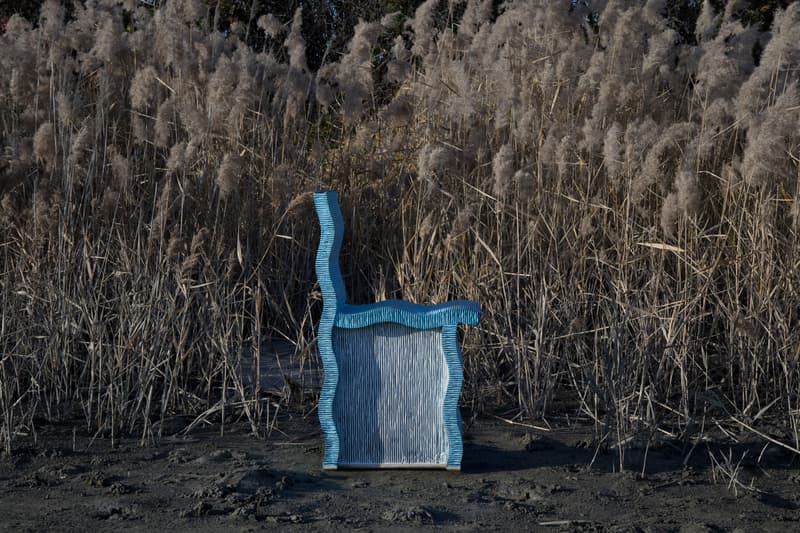 2 of 5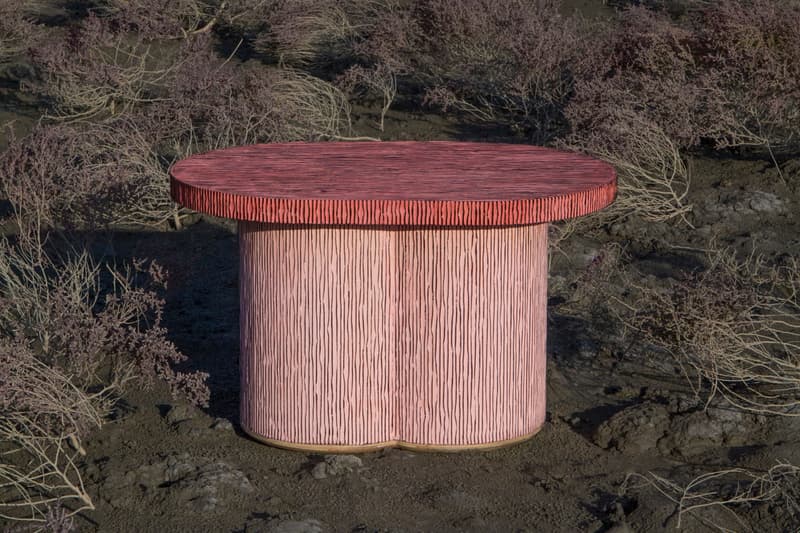 3 of 5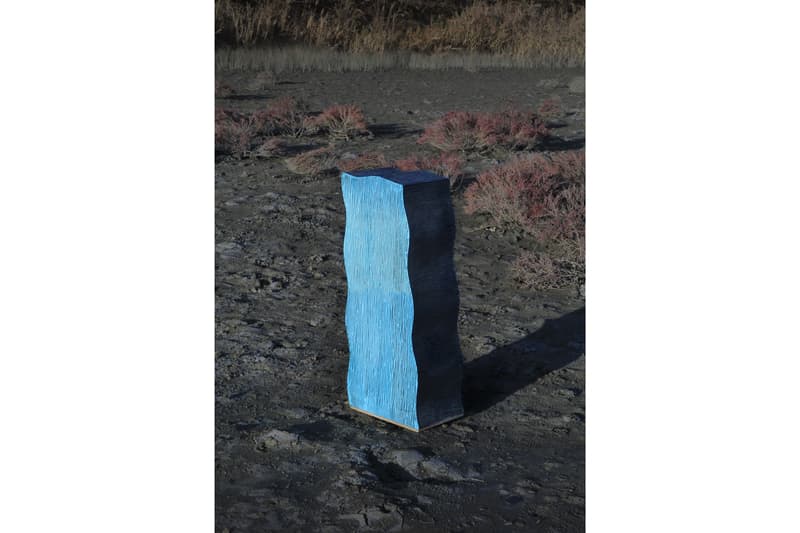 4 of 5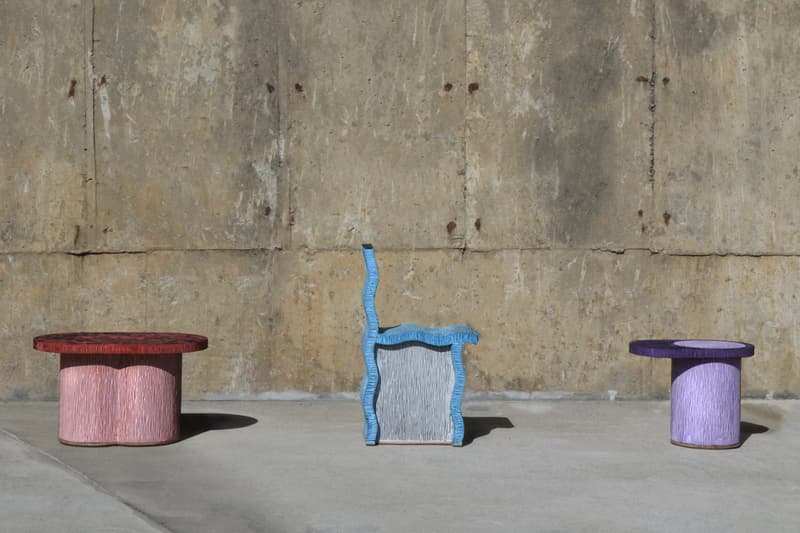 5 of 5
Korean designer Chiho Cheon has launched a new line of furniture as part of his Criteria series. Inspired by the homelessness he saw at Seoul Station in South Korea, Cheon created sculptural furniture objects in subdued blacks and grays — as well as in bright shades of blues, purples, and reds — that explore the 'one-dimensional' difference between homeless people and those who have a home. Like the title's name, the collection presents a literal criteria in the way that people see homelessness.
Using corrugated cardboard and concrete, Cheon produces minimalist pieces with rough textures and tonal variation. While the heaviness of the concrete refers to a sense of permanence, the cardboard is flimsy and disposable, emphasizing the dualities that continue to divide society. "People see the same social phenomenon by different standards," Cheon explains. "I'm going to propose a new standard using materials of different standards."
Highlights of the collection include a wavy blue chair built with pleated cardboard and detailed with contrasting black paint, along with a rectangular chair composed of three different parts. The designer explores the boundaries of homelessness with different materials and the varied use of color and texture. "The people who live in cement walls are ordinary people, the people who live outside cement walls are homeless," Cheon says. "Cement walls are criteria for the ordinary. But to the homeless, people who live in the box are homeless and people who walk out of cardboard boxes are the ordinary people."
Take a closer look at pieces from Criteria in the gallery above and head over to Chiho Cheon's website to browse more of his work.
In other news, BAPE STORE NY teamed up with furniture imprint Modernica for a chair and table dressed in BAPE's signature grey and purple camo.