TWA Hotel Turns Vintage Airplane Into Retro Cocktail Bar
Passenger seats included.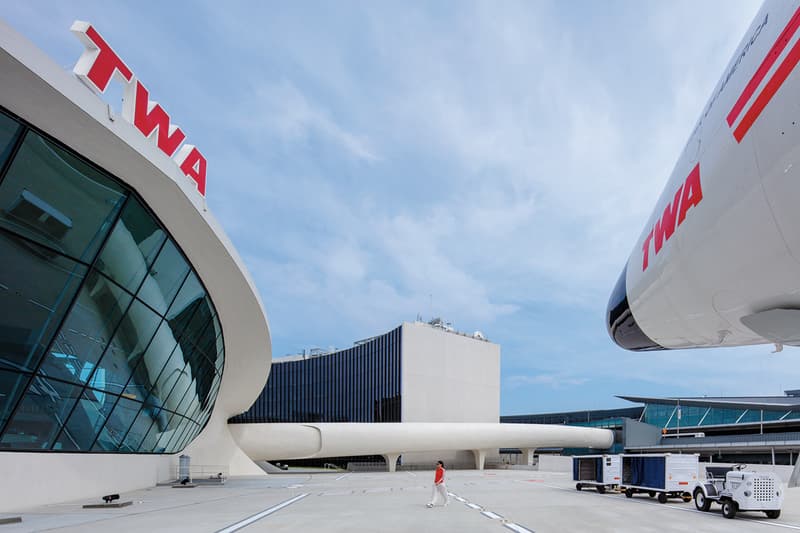 1 of 8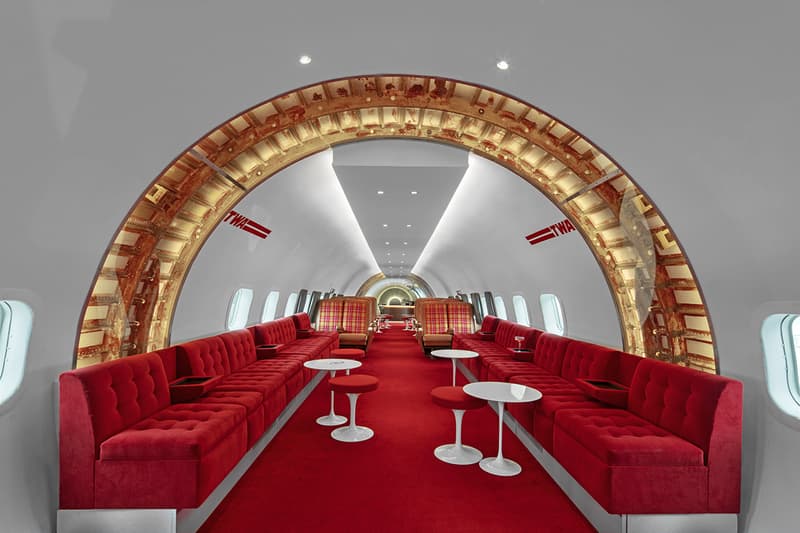 2 of 8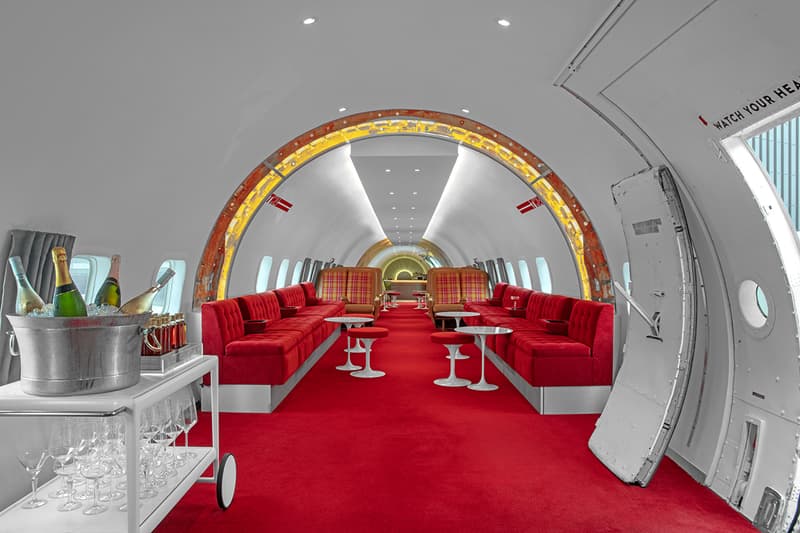 3 of 8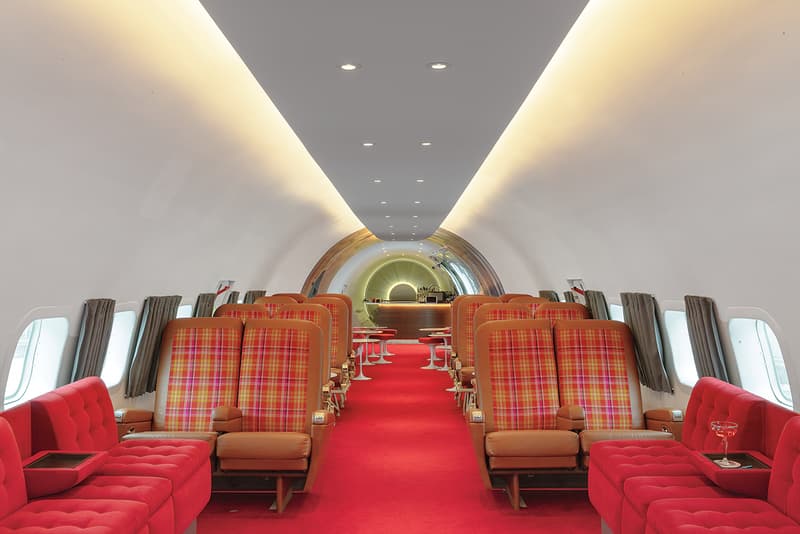 4 of 8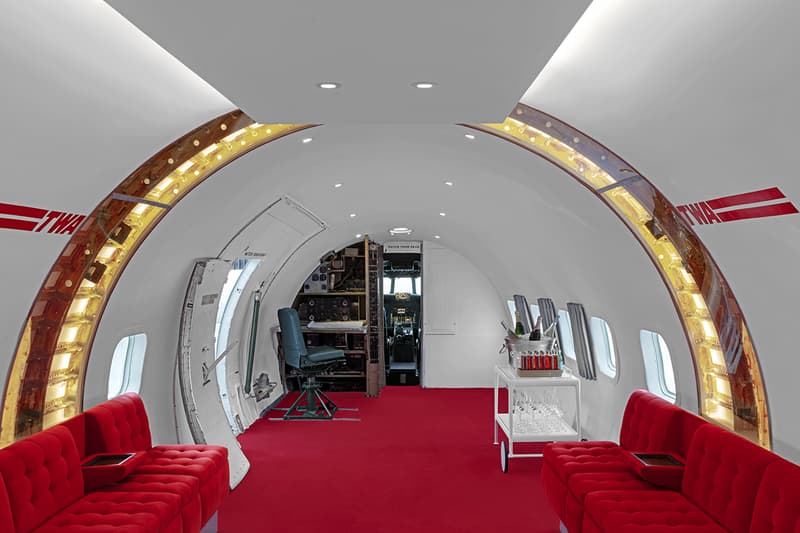 5 of 8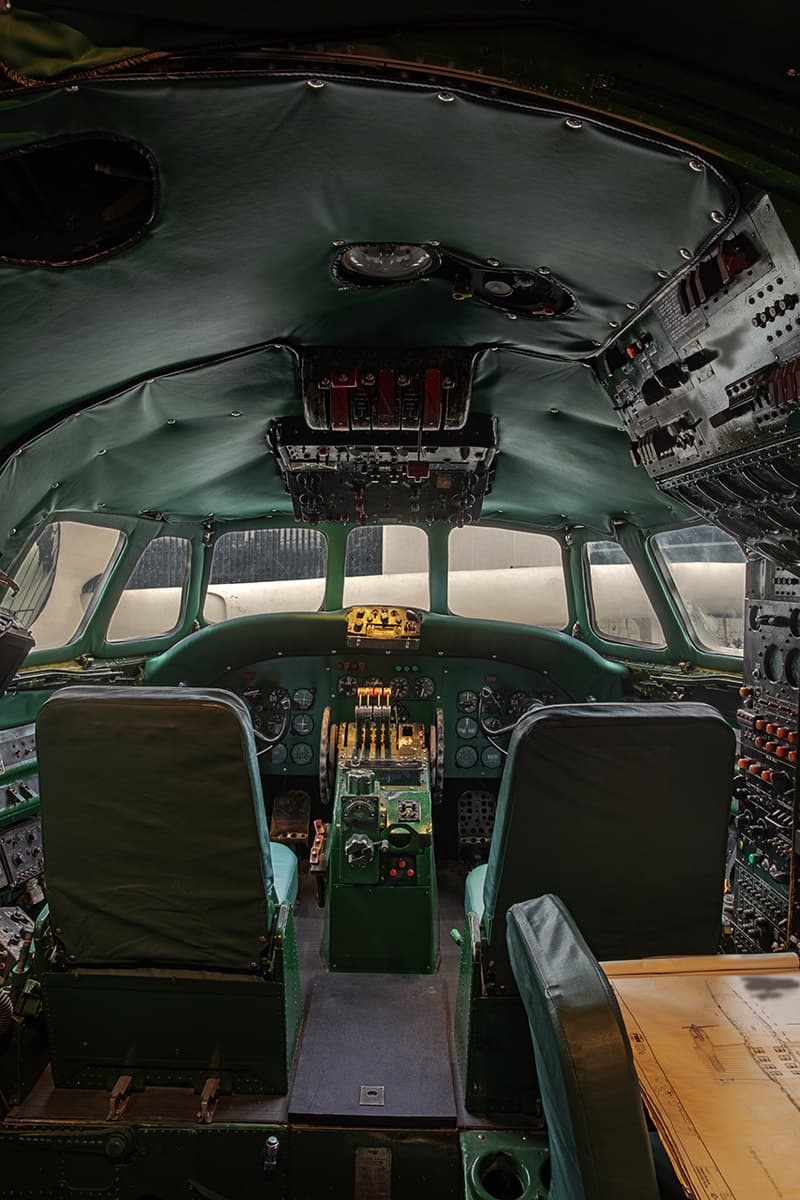 6 of 8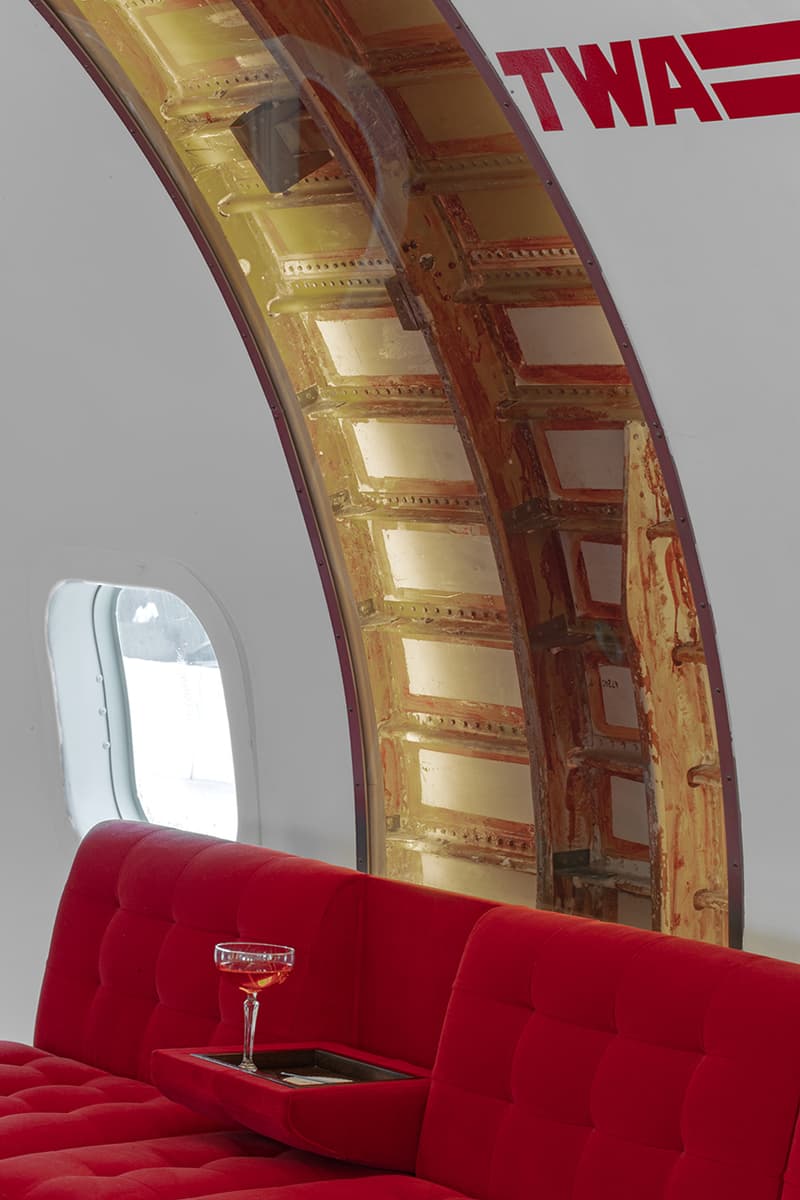 7 of 8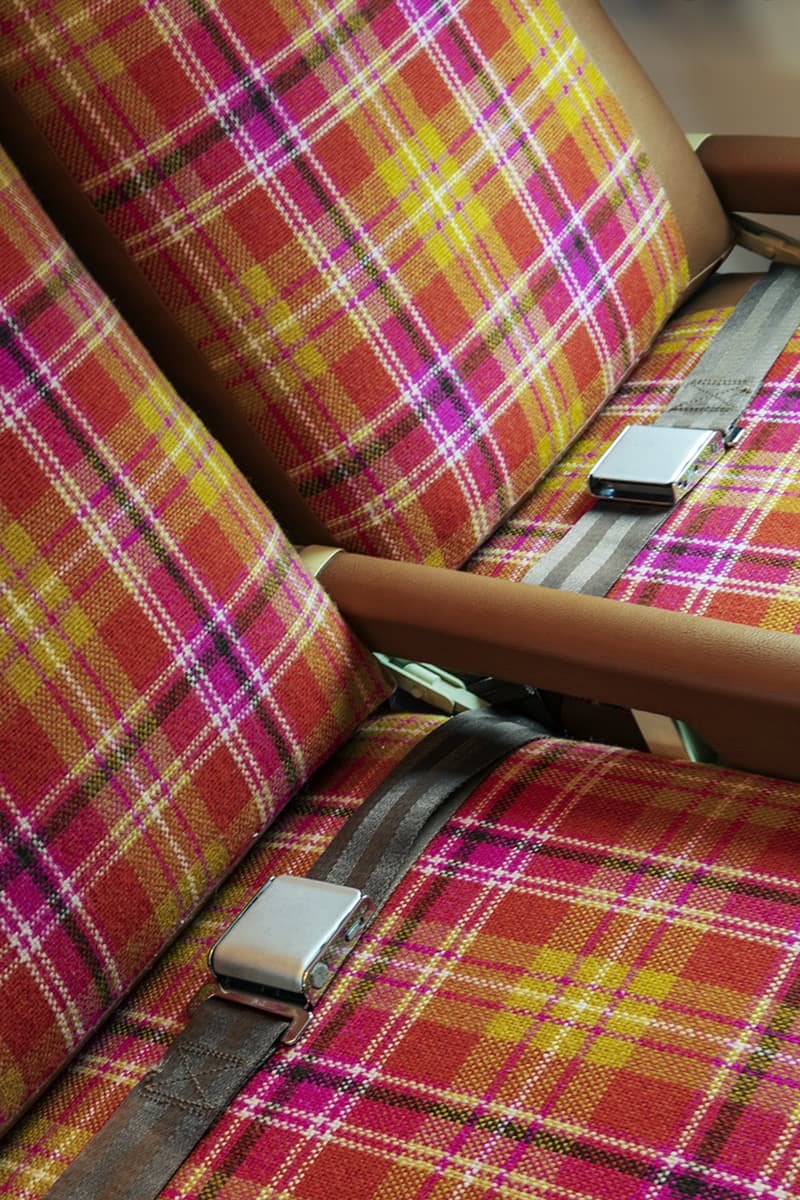 8 of 8
The TWA terminal at New York City's JFK airport reopened earlier this year after undergoing an 18-year renovation project to become a hotel. Most recently, the hotel turned a 1958 Lockheed Constellation L-1649A airplane named Connie into a glamorous retro-themed cocktail bar that sits adjacent to the hotel.
Staying true to the aircraft's initial design, the renovation keeps a notable amount of its original features intact, including its window curtains, passenger seats and cockpit. The new space serves as a continuation of the airport terminal-turned-hotel, carrying over its iconic red carpet as the main design connection. Additionally, it features tables designed by TWA terminal's architect, Eero Sarinen.
The middle section of the plane is kept open, allowing space for visitors to move around the cabin. Suede sofa seating lines the edges on both sides, along with sleek accompanying tables. Towards the back of the plane, three rows of passenger seats remain, but they are outfitted in new plaid and leather seat covers designed by Aaron Sciandra. Each pair of seats is given a table to hold drinks. The project's leader, Stonehill Taylor's Sara Duffy, furnished the space with a combination of vintage and modern designs in order to keep its 1960s aesthetic authentic.
Learn more about the TWA hotel over on its website, and visit both spaces at the address below.
TWA Hotel
One Idlewild Drive JFK International Airport
New York, NY 11430
In related news, Karina Wiciak has designed four houses inspired by logos of famous brands.