A Look Inside Apple's Newly Renovated Fifth Avenue Store
Featuring a restored glass cube, mirrored sculptures and a smart ventilation system.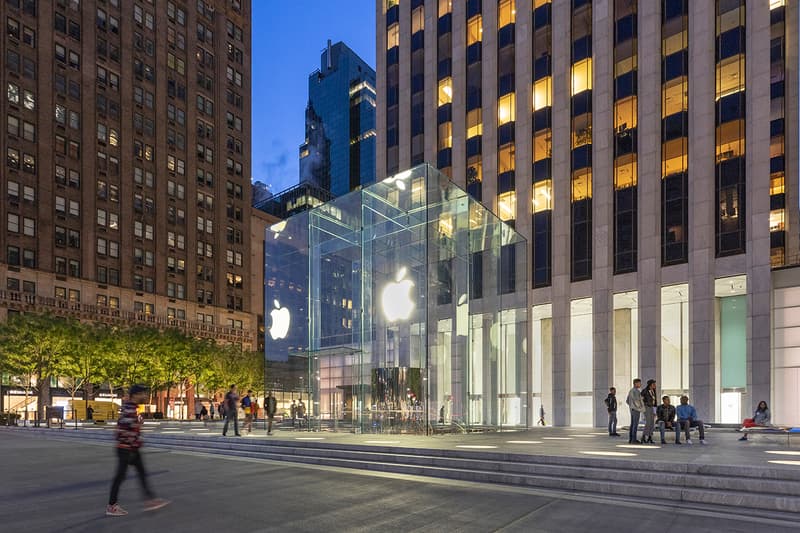 1 of 8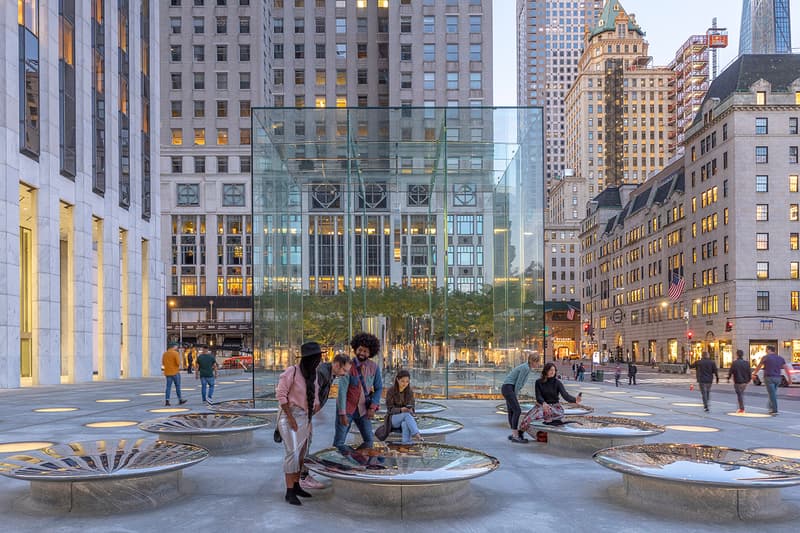 2 of 8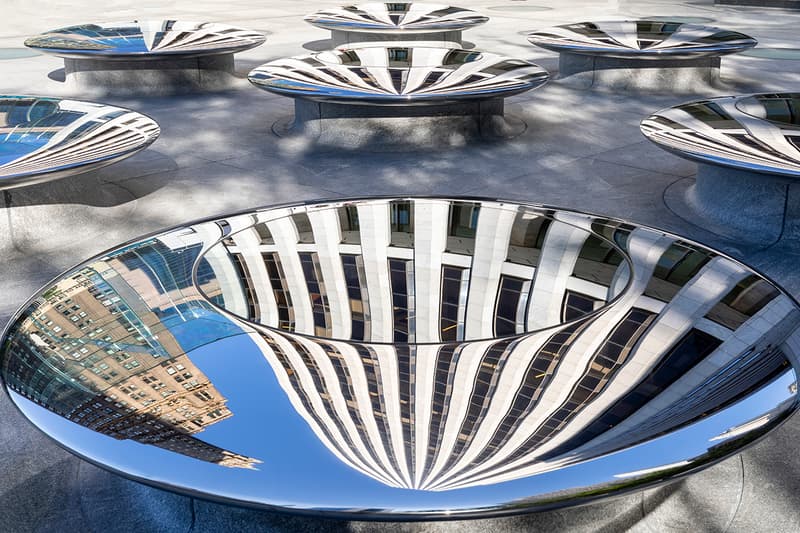 3 of 8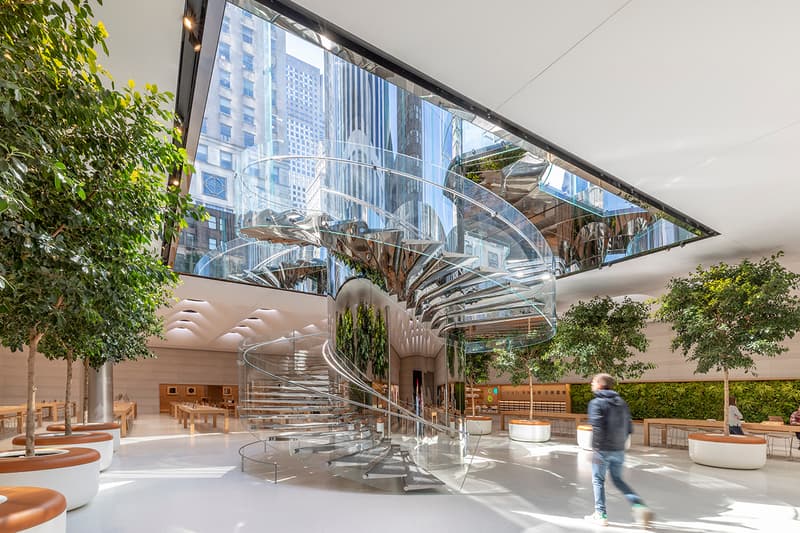 4 of 8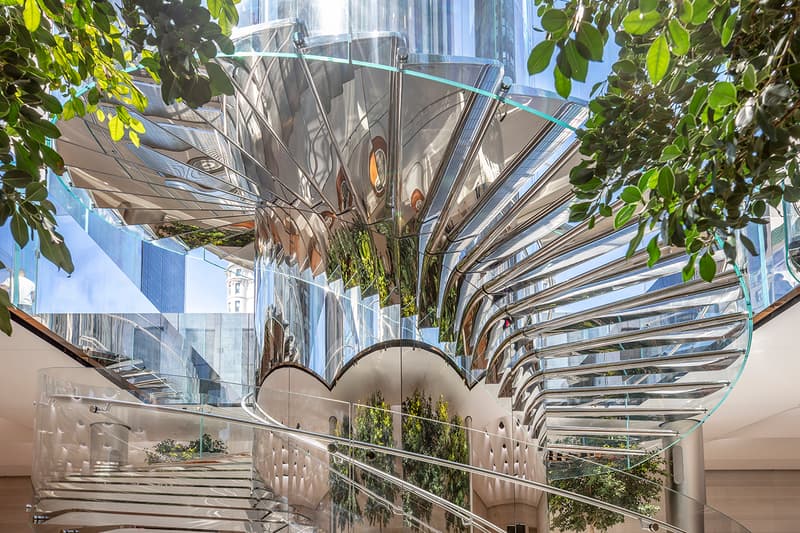 5 of 8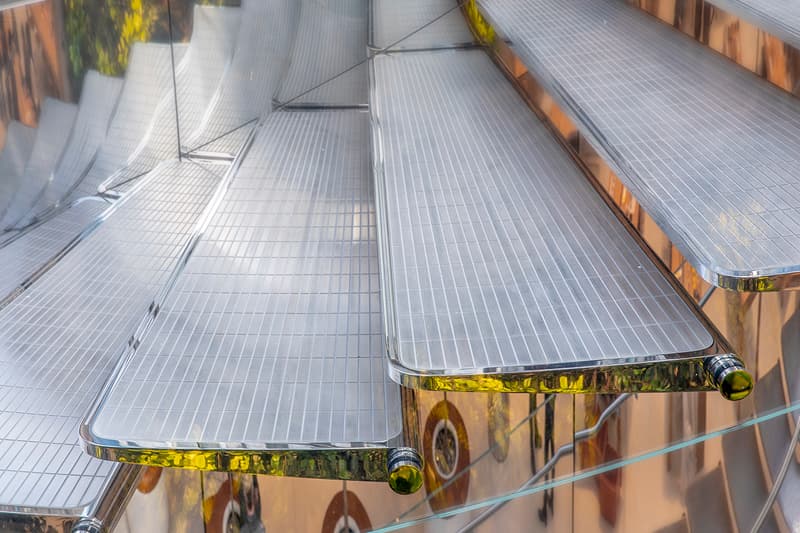 6 of 8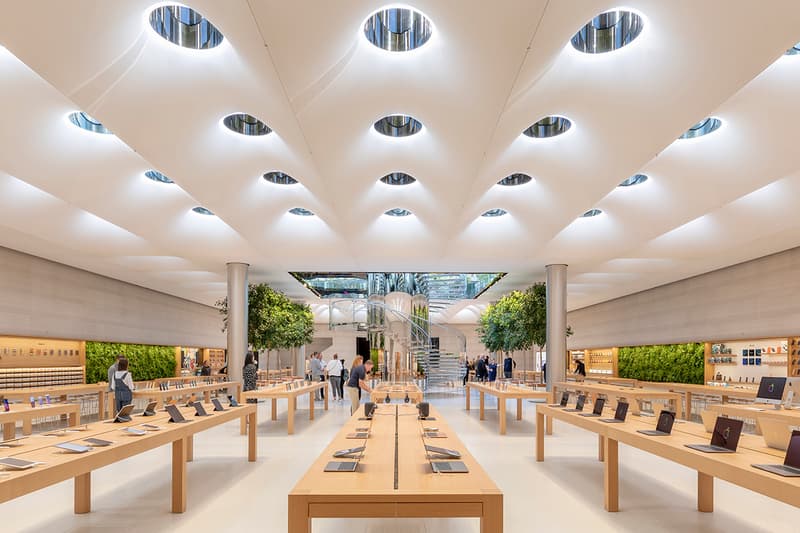 7 of 8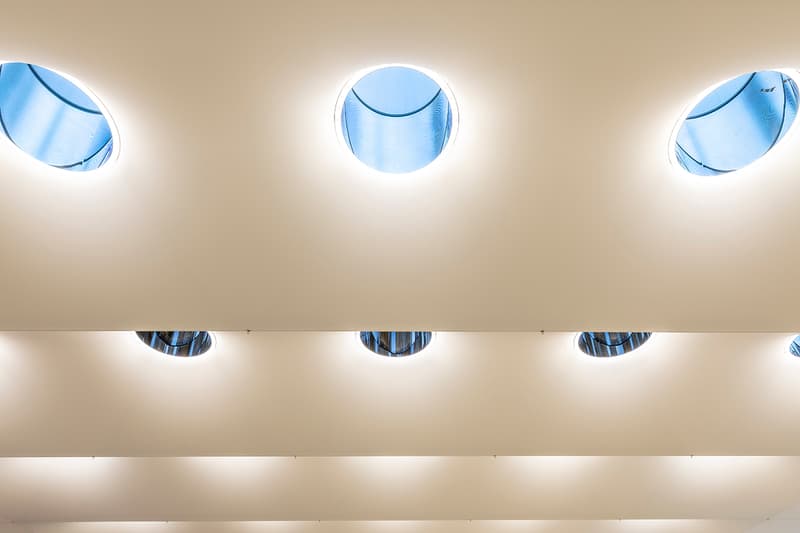 8 of 8
Apple's iconic cube-shaped Fifth Avenue retail store in NYC recently underwent a massive overhaul in collaboration between Apple's design team (led by Jony Ive) and Foster + Partners. The goal of the renovation was to restore the store's glass cube and create a more accessible, enjoyable environment for visitors.
Apple's community-centered vision for the store begins with the cube's exterior through the addition of stone seating, trees and linear fountains. A series of mirrored sculptures called 'Skylenses' are also arranged around the exterior of the cube, reflecting parts of the NYC skyline and giving visitors another comfortable seating option. The Skylense structures feature a circulatory cooling system beneath their top surface that enables year-round outdoor use. "The Skylenses literally bring the skies underground and the innovative tunable white light ceiling allows us to match the exact wavelengths of sunlight at different times of day, blurring the boundary between inside and outside," says Stefan Behling, Head of Studio at Foster + Partners.
To get inside of the cube, visitors now have the option to descend via a circular elevator, a stainless-steel staircase or one of the two discrete auxiliary entrances along the exterior of the cube. The mirrored stainless-steel material first seen with the Skylenses is continued during the journey downstairs, seen in various design details from the elevator drum to the stair treads.
Once inside, visitors will notice a ceiling made with a three-dimensional curved fabric. The ceiling design combines artificial and natural light through large skylights and interior lighting that illuminates products, resulting in a space that appears as if natural light is flooding in at all times. The underground store's ventilation system is integrated within the floor and adjusts itself based on the levels of occupancy and outdoor weather, thus optimizing energy usage.
Apple also recently opened its largest Japan Store in Marunouchi, Tokyo.