Take a Look Inside LOEWE's First NYC Store
Creative director Jonathan Anderson also shares thoughts about the space.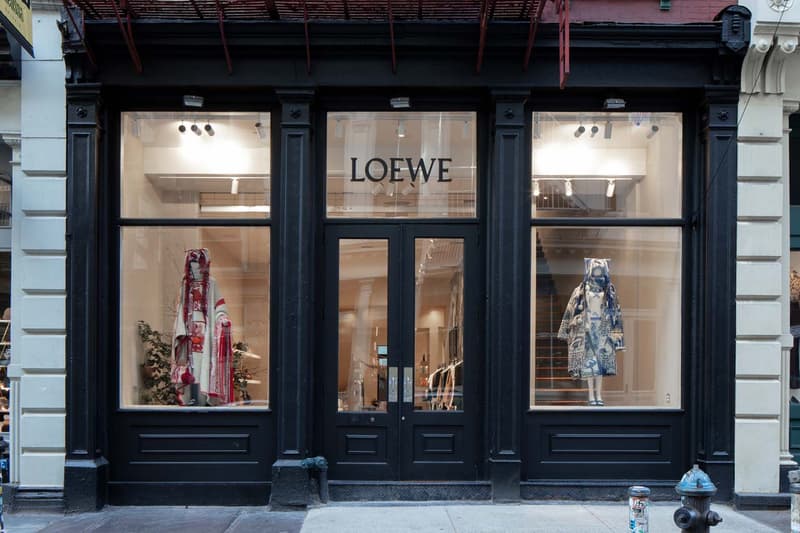 1 of 10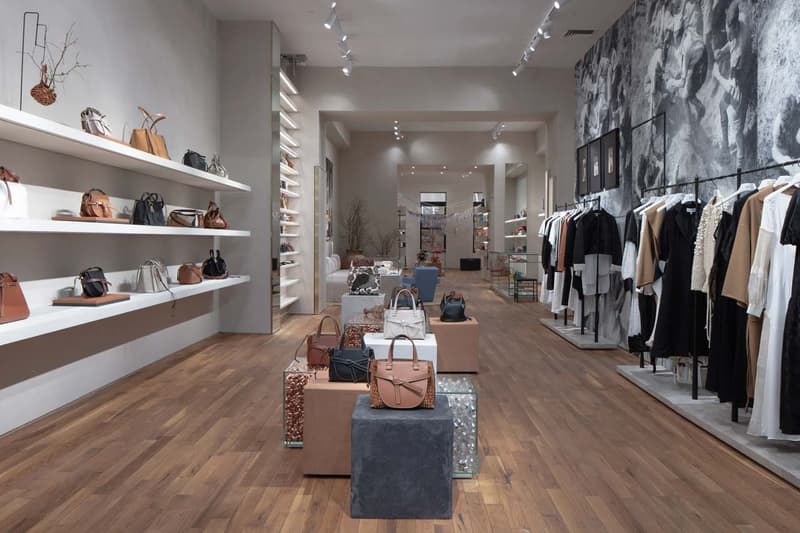 2 of 10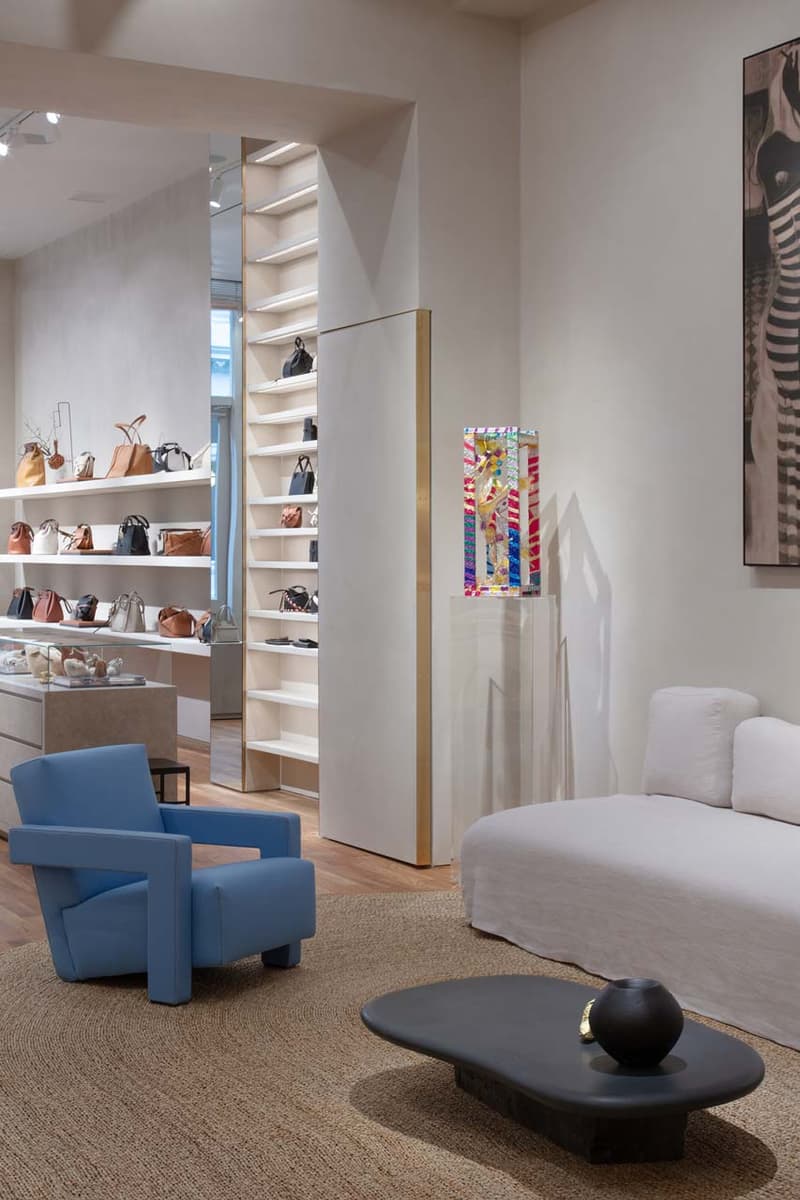 3 of 10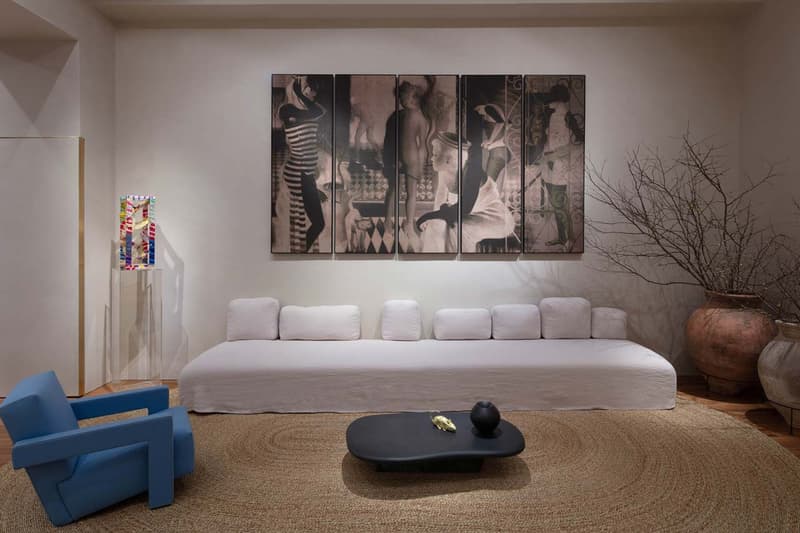 4 of 10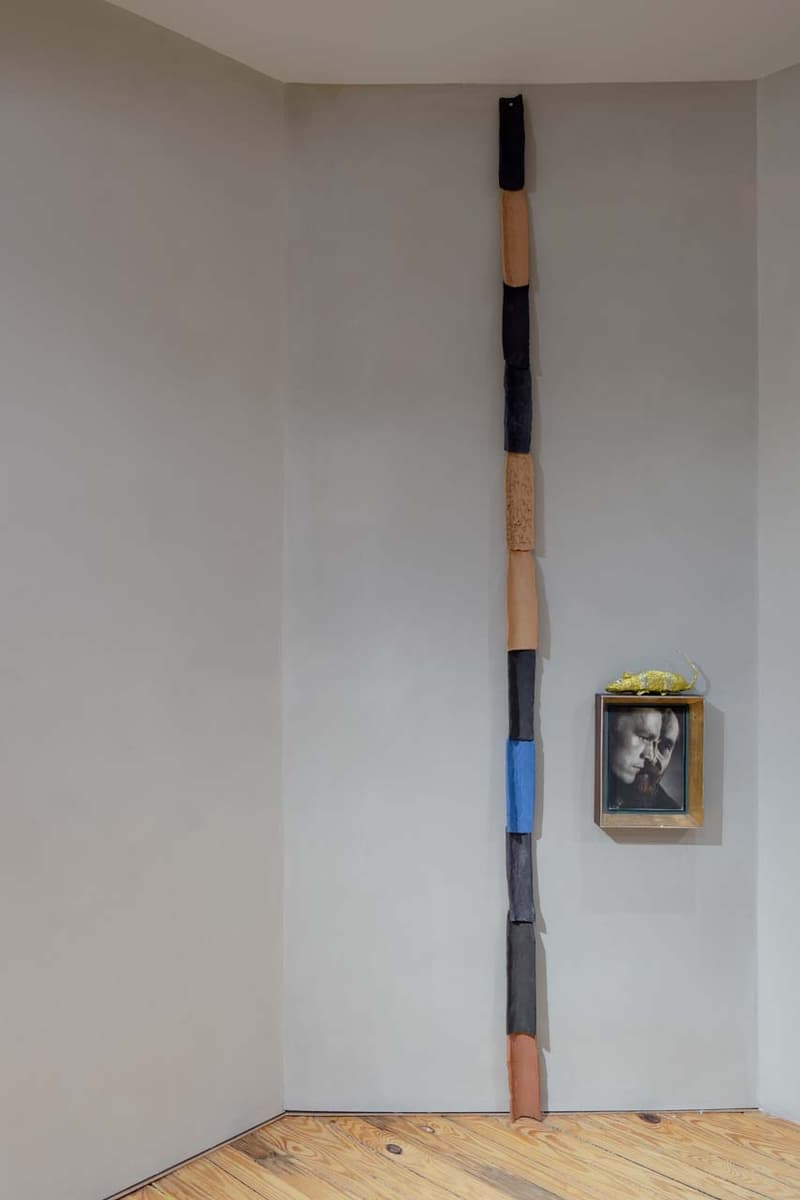 5 of 10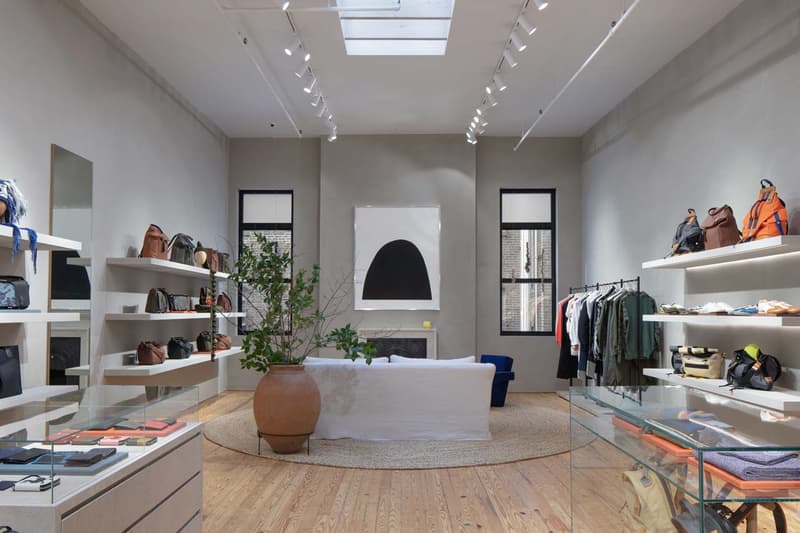 6 of 10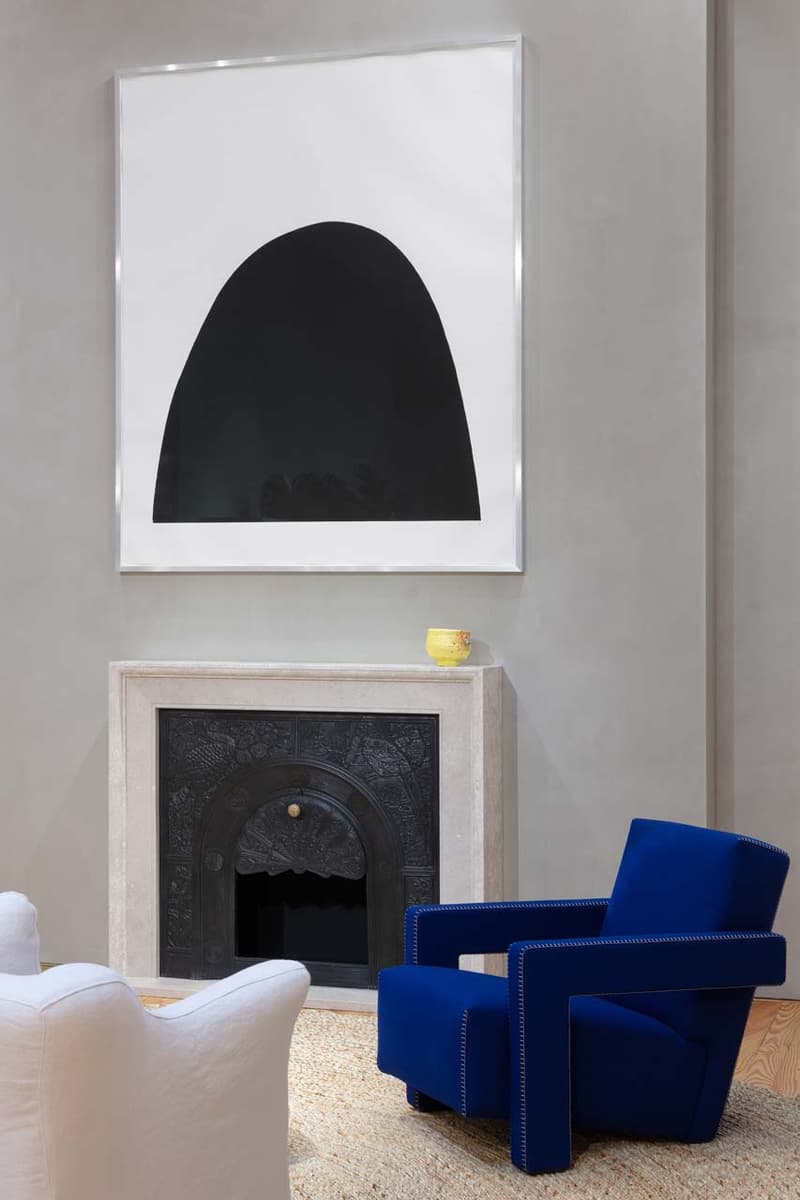 7 of 10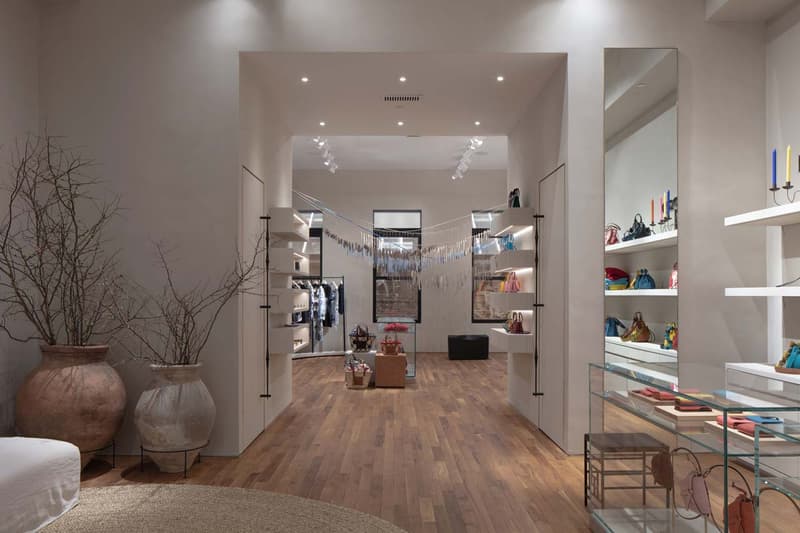 8 of 10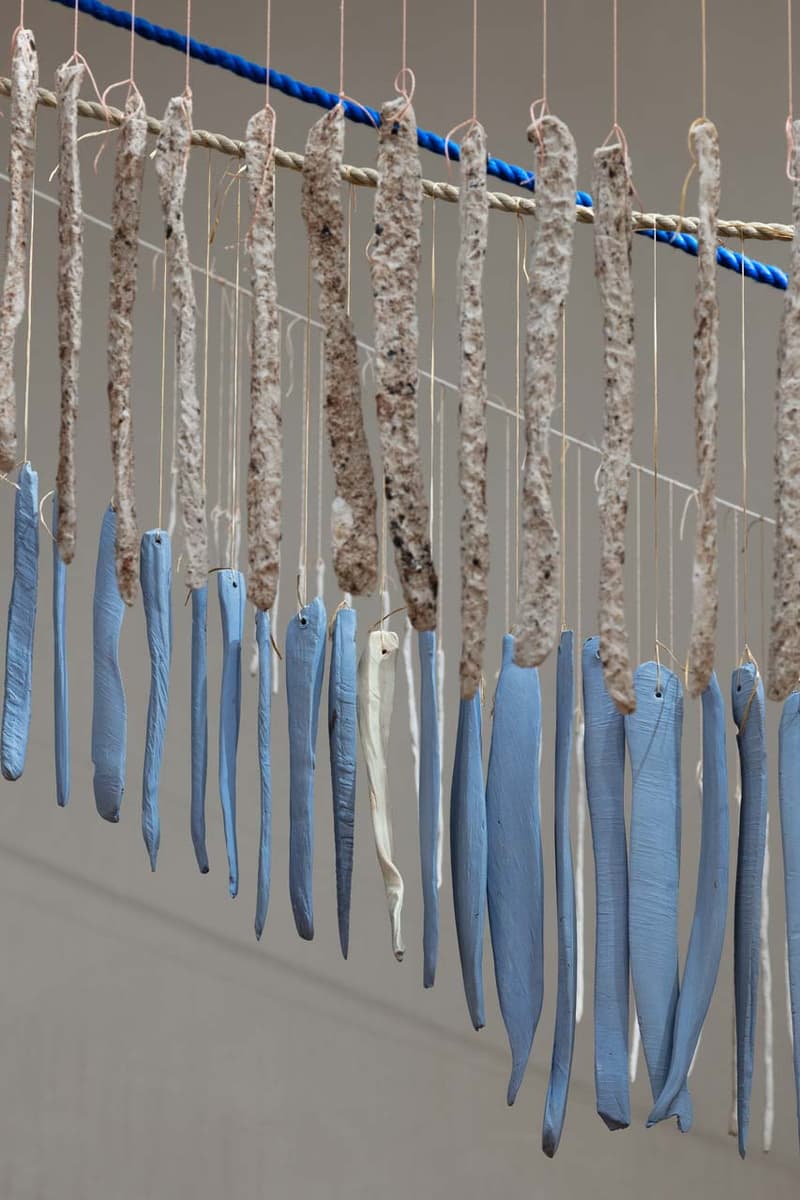 9 of 10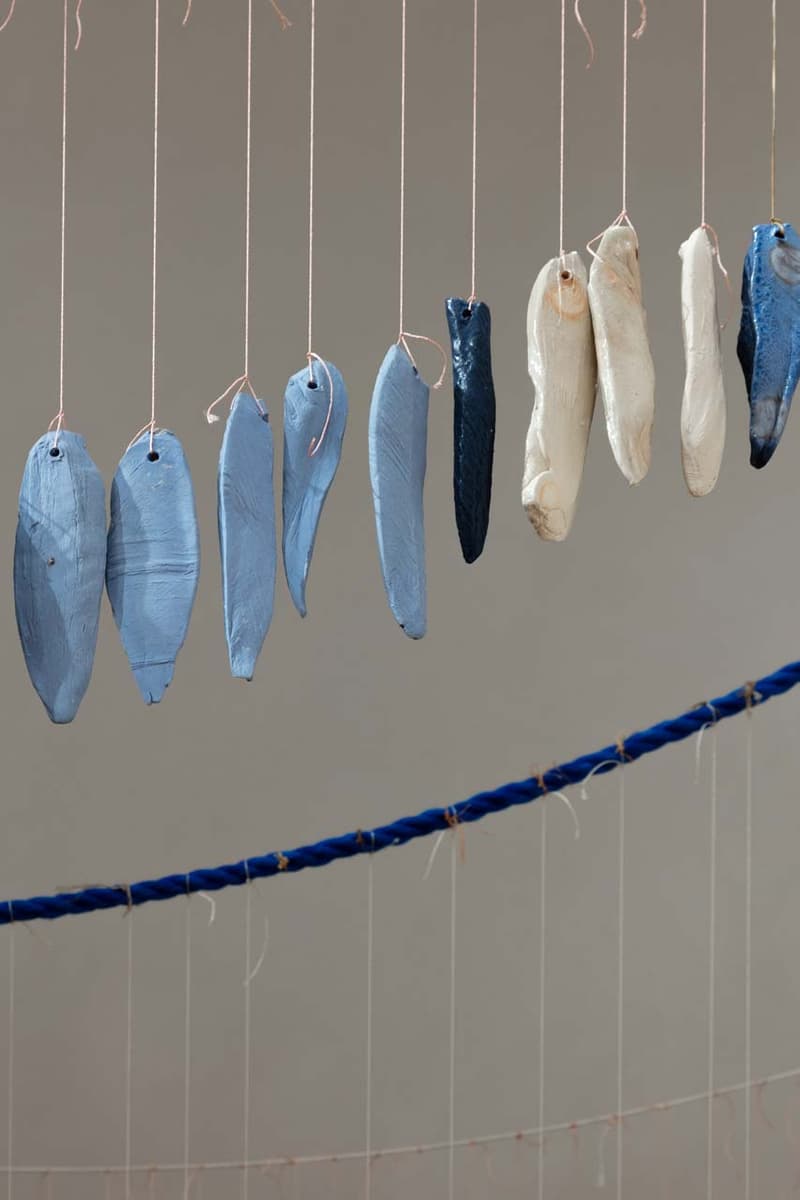 10 of 10
LOEWE has recently opened the doors to its first-ever New York space, landing in the popular SoHo neighborhood for its debut. The space will house the Spanish label's ready-to-wear and accessory collections for both men and women, as well as custom-made artworks that enhance the contemporary aesthetic of the boutique.
Furnishings like stucco walls and oak wood floors set a modern tone throughout, alongside fixtures such as floor-to-ceiling spindles and podiums filled with glass marbles, copper and Campaspero limestone that was sourced from Spain's Valladolid region. Pristine visual displays showcase leather goods, jewelry, eyewear and more, while pieces created by eight different artists fill the interiors with paintings, sculptures and handmade furniture.
Though the store will rotate its featured collaborators, some of the current works include a hand-painted screen by South African artist Lisa Brice and vintage photographs by Sri Lankan photographer Lionel Wendt. New Zealand-bred Kate Newby presents a series of sculptures crafted of ceramic, textile and glass, while Thomas Lanigan-Schmidt offers "kitsch" works like golden, jewel-studded rodents and a shrine made of colorful foil, cellophane and glitter. The store will also highlight select pieces from previous LOEWE FOUNDATION Craft Prize finalists and special tapestries that were commissioned for the brand's Spring/Summer 2018 womenswear show.
Check out LOEWE's New York store now at 79 Greene St in Lower Manhattan and read thoughts from creative director Jonathan Anderson about the new shop by scrolling below. For more from the label, catch up on its recent capsule collection inspired by British ceramicist William De Morgan's tile designs.
HYPEBEAST: Why was it so important to mix in a strong interior/architectural message alongside the fashion collections?`

Jonathan Anderson: We need to articulate luxury differently as we live in the world of "like" culture. As a society, we're consuming so much imagery it's like gorging on sugar, and the only way to find depth is by presenting the unknown, and throwing a curveball. So when I started, I decided that LOEWE was going to be a cultural brand. I feel like stores are public places, so they need to be able to educate as well – they cannot just be about taking.

HB: How does the art that is featured throughout the space support the overall fashion aesthetic? Much of it hails from the contemporary art space – was this pointed or will this vary as the artists are rotated?

JA: I saw luxury stores as a barrier when I was a child. I want to be able to create a canvas that I can put fashion into. I feel like a space has to be emotional – if it's not emotional, you won't go in – and instead of just thinking about luxury spaces, we should be thinking about cultural spaces. It's this idea of 'casa' and changing the way in which we see stores.

HB: What are you most excited about with this opening?
JA: To be able to open a store in NYC is extremely exciting!