Amazon Reportedly Purchases Rights to Untitled Rihanna Documentary
Offerings fans an "unfiltered look" at her evolution as an icon.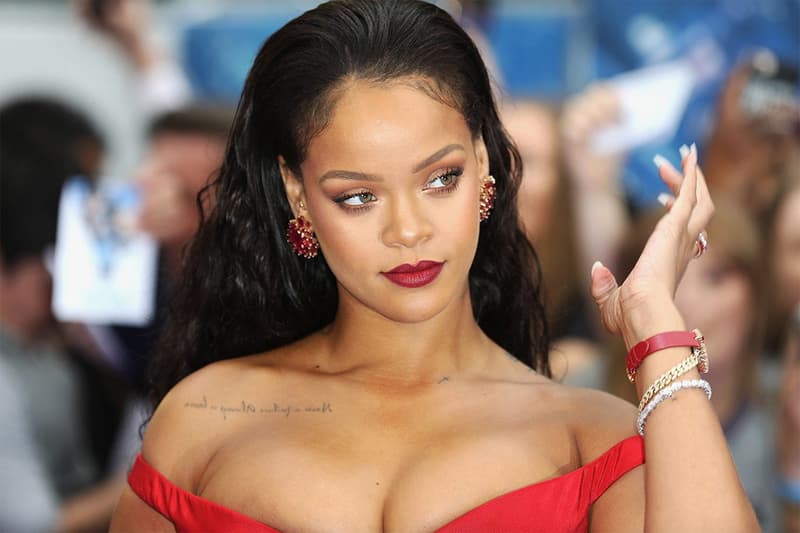 According to sources, Amazon has purchased the rights to Peter Berg's Rihanna documentary for $25 million USD. The still-untitled project was initially announced in 2016 and was described as an "unfiltered look into Rihanna's life," exploring her career as a musician, businesswoman and humanitarian.
Berg revealed more information about the documentary in an interview the following year, noting that they were able to film over 1,000 hours worth of footage. "That was a fun change of pace … to go travel with Rihanna around Europe, and Rihanna is surrounded by girls," the director said. "We were in Nice [France]. She was going to do a concert on Bastille Day. And that truck driver who killed all those people plowed through them right in front of our hotel. So even in me trying to do something light, I had a very, very front-row seat to something that horrific."
Rihanna and Berg first connected in 2012 for the sci-fi action film Battleship. Film 45, the director's production company behind the documentary, provided a brief description of the visual:
"Peter Berg's bold and innovative Rihanna is an unfiltered look into Rihanna's life, providing a glimpse into the evolution of one of the world's most well-known pop artists. With unparalleled access into the singer's life and over 1200 hours of footage, the doc takes us on a journey through private insights into Rihanna's personality and humor, philosophies on work, family and love that are both moving and inspirational."
As of writing, Amazon has not provided further information regarding the release of the documentary. Stay tuned for a trailer and a premiere date.
Elsewhere in music, Juice WRLD's mother has released a statement regarding the rapper's death.