Ducko McFli Enlists Denzel Curry & Jace for "40Bandz"
The three long-time friends are making stacks.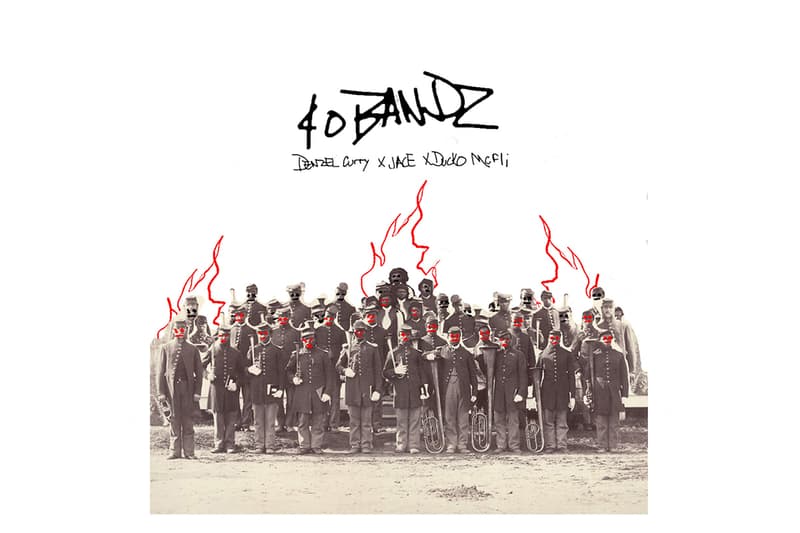 Ducko McFli is making good money and he's not shy of letting people know on "40Bandz." The Nasvhille-born rapper and record producer enlists long-time friends Denzel Curry and Jace for the collaborative single, with the three offering a catchy tune that touches on making $40,000 USD in 24 hours. While the initial concept of the track and the constant mentions of new possessions may make it out as a boastful single, Curry's closing line in the chorus of "Tell momma that we gon' be okay" hints that the trio will never forget about the importance of family despite the fame and the riches.
"Ducko & I have known each other for years and same for Jace," Curry said in a statement. "We recorded about 3 songs that day. I think we were in town filming Wild N Out & we just decided to link up afterwards in the studio. I was actually still working on cuts from Taboo and we recorded the 1st verse of "Sumo" that day."
McFli adds, "Denzel's been the homie for some time. I wanted to capture his energy with my mood and we ended up with this record. You know the calm before the storm, anticipating a storm is coming? The storm is making 40Bandz and knowing you have the ability to do so. Also, I've been rocking with Jace so it was a no brainer."
Stream "40Bandz" on Spotify and Apple Music.
Elsewhere in music, Amazon has reportedly purchased the rights to the untitled Rihanna documentary.