Chipotle to Test New Walk-Up Restaurant Design for Digital Orders
As the chain's digital business increases in size to $1 billion dollars.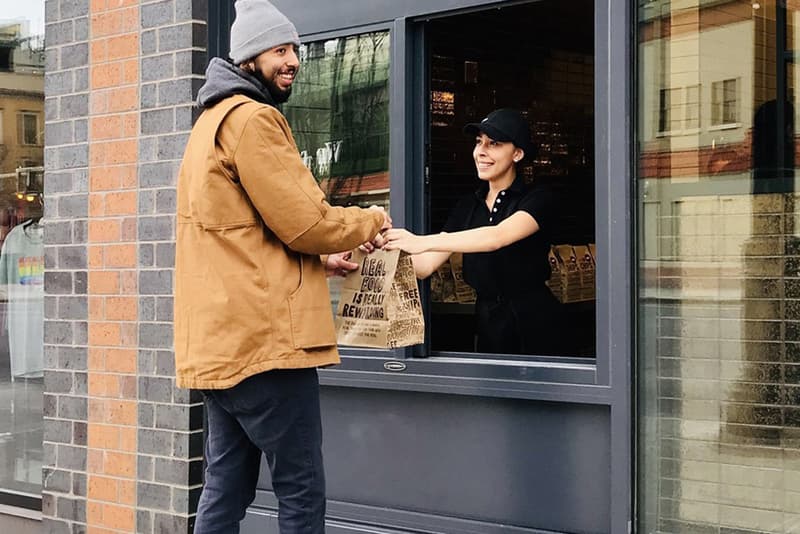 Chipotle has announced it will test a new restaurant design to support its growing digital business. Featuring walk-up windows and built-in designs for pick-up orders, these restaurants will "reduce friction and increase convenience for customers and delivery drivers alike." Reflecting the seemingly new way customers expect to receive their food, digital sales have grown to 87.9% during the chain's third quarter — accounting for almost a fifth of its total sales.
In 2020, Chipotle hopes to open between 150 to 165 new locations, with more than half including a "Chipotlane" that will streamline the process of how customers pick up their online orders. As part of the revamped designs, open views and front row seating will give customers direct lines of sight into the kitchen, emphasizing the chain's commitment to transparency and communication. While these features will be trailed at restaurants in Chicago, Cincinnati, Phoenix, Newport Beach, and San Diego, Chipotle will assess the performance at each location before rolling out the design nationally.
"While we are staying true to Chipotle's heritage, we are also excited to integrate new, innovative physical features into the restaurant that complement our growing digital business," said Tabassum Zalotrawala, Chief Development Officer of Chipotle. "Our eco-friendly, natural aesthetic and locally sourced approach to this design builds on our strong brand values and mission of cultivating a better world."
For more information on the chain's new restaurant designs, head over to Chipotle's website.
In other news, Coca-Cola is launching a 'Insiders Club' subscription service that will allow fans to try exclusive new flavors every month.