US Government Accidentally Lists Fictional 'Black Panther' Nation Wakanda as Trade Partner
Thanks to a testing snafu.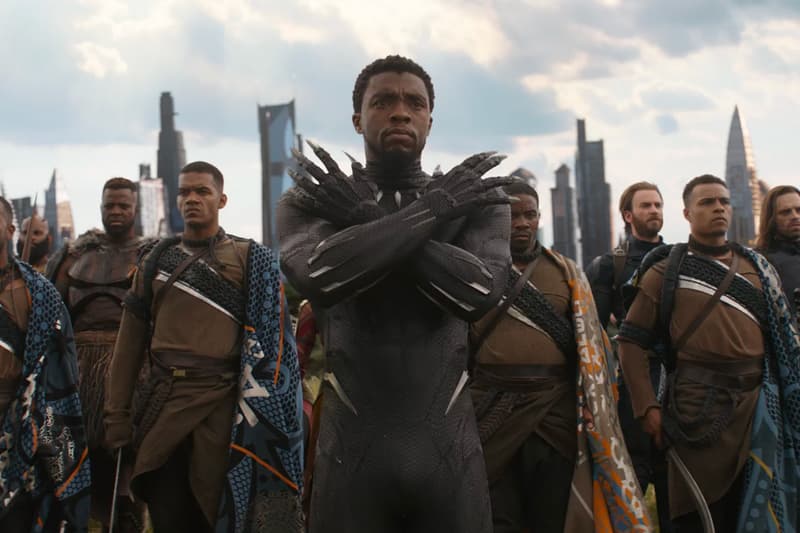 The US Government has listed Wakanda, the fictional nation showcased in Marvel's Black Panther, as a trade partner, reports BBC.
The listing was made by the US Department of Agriculture, but has since been removed from the list by US officials. A USDA spokesperson said the Kingdom of Wakanda was added to the list by accident during a staff test and was meant to remain invisible. Up until a few hours ago, the made-up east African country was listed on the drop-down menu for the agriculture department's foreign agricultural service's tariff tracker along with Colombia, Costa Rica, Dominican Republic, El Salvador, Guatemala, Honduras, Nicaragua, Panama and Peru.
"Over the past few weeks, the foreign agricultural service staff who maintain the tariff tracker have been using test files to ensure that the system is running properly," Mike Illenberg, a USDA spokesman, told NBC. "The Wakanda information should have been removed after testing and has now been taken down."
Listed under Wakanda's commodities were "live asses", "mules and hinnies" and several other farm animals, along with "potatoes" and "chestnuts." The department's online tariff tracker hosted a detailed list of goods the two nations apparently traded, including ducks, donkeys and dairy cows.
Francis Tseng, a New York-based software engineer, discovered that Wakanda was listed while looking up agricultural tariffs for a fellowship he was applying for and quickly shared it on social media.
Wakanda is listed as a US free trade partner on the USDA website?? pic.twitter.com/xcq1OFTIPh

— Francis Tseng (@frnsys) December 18, 2019
While we removed the Kingdom of Wakanda from our list of US free trade partners, our relationship will always be strong #WakandaForever pic.twitter.com/wiRSCIdfGh

— Dept. of Agriculture (@USDA) December 19, 2019
For more US-related news, Kansas City is the first major American city to offer systemwide free public transit.