Kansas City Is First Major US City to Offer Systemwide Free Public Transit
No more bus fares.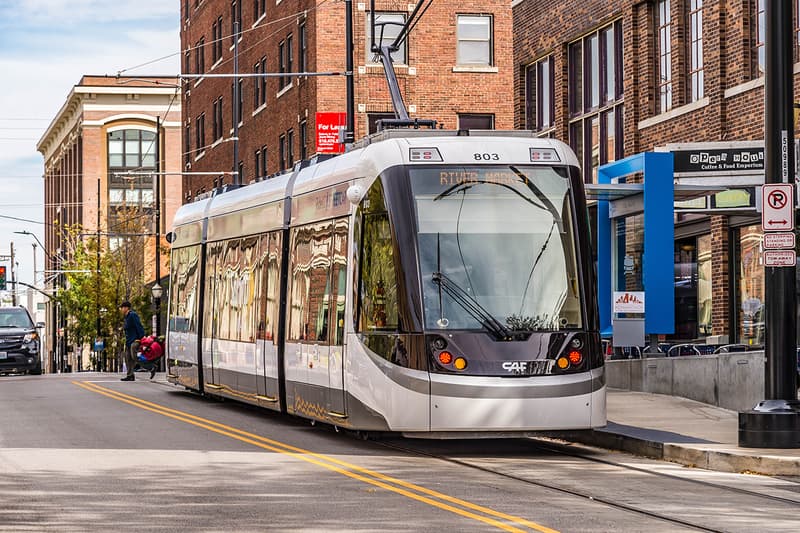 Kansas City, Missouri's City Council recently came to the unanimous decision to offer free bus transportation in an effort to increase public transit ridership in the city. The program is supported by the Kansas City Area Transportation Authority, along with the city's recently-elected Mayor Quinton Lucas, who proposed the "Zero Fare Transit" initiative.
The City Council just took a monumental, unanimous step toward #ZeroFareTransit – setting Kansas City up to soon become the first major metropolitan city with free public bus service.https://t.co/BtkZtXDbwP

— Mayor Quinton Lucas (@MayorLucasKC) December 5, 2019
Bus fares in Kansas City are currently $1.50 USD per ride and $50 USD for a monthly pass, however the city's streetcar is already free to ride. Curbed points out that many cities already offer free public transportation in specific zones or in the form of shuttle busses, but Kansas City's move marks the first time a large US city is making a systemwide free transit change.
Many US cities are hesitant to adopt a free-fare system, as farebox recovery has proven to be valuable source of extra cash to cover transit operations and maintenance. NYC has increased its efforts to crack down on fare evasion to make up for the reported $200 million USD it recently lost due to those who avoid payment. Kansas City has stated that its farebox recovery profit only totals around $8 million USD to $9 million USD per year, though, which is a number it says it can make up elsewhere.
Elsewhere in travel, we went rock-crawling with a $120,000 USD Range Rover in Moab, Utah.